As a gynecologist for over two decades, I want to inform you about the latest healthcare guidelines that directly affect your well-being.
According to a new recommendation being drafted by the U.S. Preventive Services Task Force, women should start getting regular mammograms at the age of 40. This is a reversal from the previous recommendation of age 50, which means more than 20 million people will now be considering mammogram screening.
I am thrilled by this recommendation.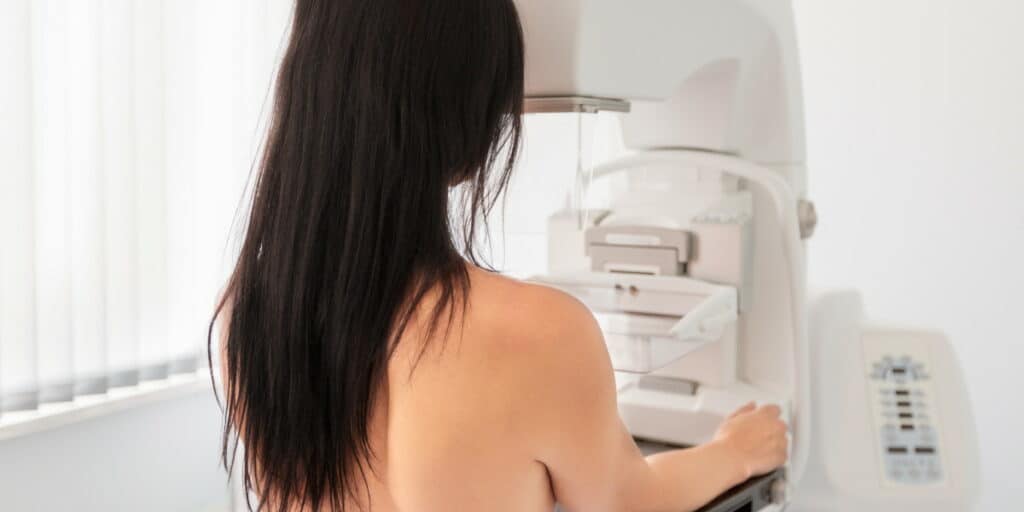 Early detection matters
As a gynecologist and a breast cancer survivor myself, I know that breast cancer is a concern that affects women of all ages. Detecting it early can be the key to successful treatment and improved outcomes. The new government recommendation aligns with the growing body of research that supports the benefits of starting mammograms at age 40 rather than waiting until 50. By initiating screening earlier, we increase our chances of identifying any potential abnormalities at the earliest stages.
Advancements in mammography technology have significantly enhanced the sensitivity and accuracy of breast cancer detection. With improved imaging techniques, radiologists can identify even the smallest changes in breast tissue. These advancements allow us to catch breast cancer in its infancy, enabling more effective treatment and potentially reducing the need for aggressive interventions.
With any cancer, the earlier you catch it, the better!
A more personalized approach
Everybody is unique, and the new recommendation recognizes this by promoting a more personalized approach to breast cancer screening. By starting mammograms at age 40, we can take into account individual risk factors — such as family history or genetic predisposition — that may increase your breast cancer risk. Starting screening earlier helps us tailor the frequency and intensity of future screenings, ensuring optimal care for each patient.
Initiating mammograms at age 40 also provides you with a more powerful baseline for future comparisons. A longer history of mammogram imaging enables us to detect even subtle changes in your breast tissue. This knowledge empowers you to take an active role in your health, giving you peace of mind and control over your well-being.
Your health is my priority
Me and my fellow women's healthcare providers are committed to your overall health and well-being. The new government recommendation to begin mammograms at age 40 is a significant step toward proactive breast cancer screening. Early detection, personalized care, empowerment through knowledge, and improved outcomes are the cornerstones of this updated guideline.
Have questions about your health? Talk to Dr. Aliabadi
As one of the nation's leading OB/GYNs, Dr. Thaïs Aliabadi offers the very best in women's health and well-being.
We invite you to establish care with Dr. Aliabadi. Please make an appointment online or call us at (844) 863-6700.
The practice of Dr. Thais Aliabadi and the Outpatient Hysterectomy Center is conveniently located for patients throughout Southern California and the Los Angeles area. We are near Beverly Hills, West Hollywood, Santa Monica, West Los Angeles, Culver City, Hollywood, Venice, Marina del Rey, Malibu, Manhattan Beach, and Downtown Los Angeles.

Latest posts by Dr. Thaïs Aliabadi
(see all)