What are Uterine Fibroids?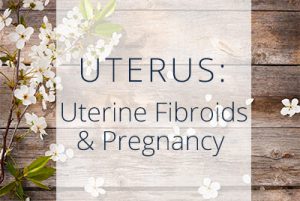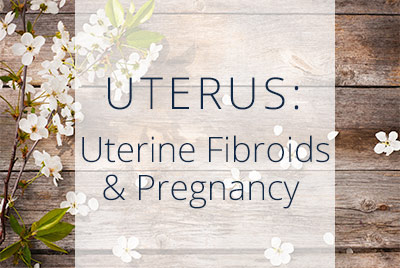 Non-cancerous (benign) tumors that grow from the uterine muscular tissue are uterine fibroids. They can develop along the inside or outside layers of the wall of the uterus.
Fibroids develop in many different sizes and shapes. Some grow quickly, while others grow gradually over several years. It's possible to have multiple fibroids growing simultaneously.
There are few known risk factors for uterine fibroids, other than being a woman of reproductive age. Other factors that can have an impact on fibroid development include:
Heredity. If your mother or sister had fibroids, you're at increased risk of developing them.
Race.African American women are more likely to have fibroids than women of other racial groups. In addition, African American women have fibroids at younger ages, and they're also likely to have more or larger fibroids.
Environmental factors. The onset of menstruation at an early age; use of birth control; obesity; a vitamin D deficiency; having a diet higher in red meat and lower in green vegetables, fruit and dairy; and drinking alcohol, including beer, appear to increase your risk of developing fibroids.
Symptoms of Uterine Fibroids
The symptoms of uterine fibroids are varied. You may have one symptom, multiple symptoms, or no symptoms at all. Some of the more common symptoms include:
Dull, aching pain in the lower back
Pelvic pain
Back pain
Abdominal cramping
Pain during sex
An increase in the frequency or duration of periods
Heavy bleeding during menstrual periods
Vaginal bleeding between menstrual periods
Painful periods
Anemia
Constipation, difficult bowel movements, or pain in the rectum
Frequent urination or difficulty urinating
Diagnosis of Uterine Fibroids
Uterine fibroids are frequently found incidentally during a routine pelvic exam. Your doctor may feel irregularities in the shape of your uterus, suggesting the presence of fibroids. If you have symptoms of uterine fibroids, your doctor may order an ultrasound.
If traditional ultrasound doesn't provide enough information, your doctor may order other imaging studies, such as magnetic resonance imaging (MRI), hysterosonography, hysterosalpingography, or a hysteroscopy.
Complications with Uterine Fibroids
While fibroids are rarely cancerous, they can cause pain and complications to your reproductive system.
Enlarged uterus/abdomen
Very large fibroids can press on your abdomen and cause pain and swelling. A pelvic exam may be more uncomfortable for you, or more difficult to perform.
Pain, fever, and nausea
When a fibroid outside of the uterus twists on itself, the resulting pain can be severe and can make you feel sick.
Infertility
Some fibroids might cause problems for your fertility and your ability to carry a baby. If fibroids are causing fertility problems, you might want to have them removed before trying to get pregnant again.
Pregnancy Complications
In rare cases, however, they can increase the risk of certain complications, including miscarriage, breech birth, preterm birth, or C-section delivery.
Treatments for Uterine Fibroids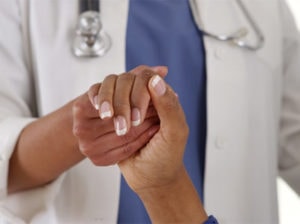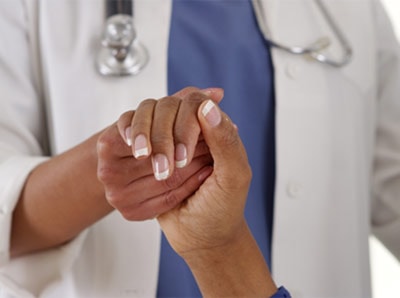 There's no single best approach to uterine fibroid treatment, many treatment options are available. Not all uterine fibroids require treatment, but if your symptoms are bothering you or causing complications, you might want to talk to your women's health care doctor about your options.
Nonsteroidal anti-inflammatory drugs (NSAIDs), which are not hormonal medications, may be effective in relieving pain related to fibroids, but they don't reduce bleeding caused by fibroids. Your doctor may also suggest that you take vitamins and iron if you have heavy menstrual bleeding and anemia.
Medications
Many hormone therapies exist for treating the symptoms of uterine fibroids.
Birth control pills and intrauterine devices (IUD) have been shown to control heavy periods and ease cramping. Gonadotropin-Releasing Hormone (GnRH agonists) agonists can stop the menstrual cycle and prevent the growth of fibroids temporarily until they can be surgically removed. IUD can relieve heavy bleeding caused by fibroids. A progestin-releasing IUD provides symptom relief only and doesn't shrink fibroids or make them disappear. Side effects of GnRHas can include hot flashes, depression, not being able to sleep, decreased sex drive, and joint pain.
This is a surgical treatment to remove fibroids from the uterine walls. This surgery leaves the uterus intact, allowing you to retain the ability to become pregnant after surgery. However, new fibroids may develop over time and may need to be surgically removed again.
This outpatient procedure can destroy fibroids that extend into the uterine cavity with a resectoscope, which directs a laser or electrical pulse at the growth. It can't treat fibroids that are outside the uterus, nor ones that are embedded into the uterine wall.
This is a procedure that destroys and removes the endometrial lining of the uterus. After the procedure, your periods may be light or nonexistent. This is only recommended for women who do not wish to get pregnant.
Uterine artery embolization
Uterine artery embolization or uterine fibroid embolization, in this procedure, small particles are injected into the uterine blood vessels, which deprives the fibroids of blood supply and causes them to shrink.
Complete surgical removal of the uterus, with or without the ovaries, is usually performed as a last resort or if the fibroids are very large. After a hysterectomy, a woman is no longer able to become pregnant.
If you believe you are experiencing symptoms of, or suffering from Uterine Fibroids, or have questions about it, please see your doctor.

We also invite you to establish care with Dr. Aliabadi. Please click here to make an appointment or call us at (844) 863- 6700.
Save

Latest posts by Dr. Thaïs Aliabadi
(see all)