Menopausal Mood Changes and Irritability, causes and treatment options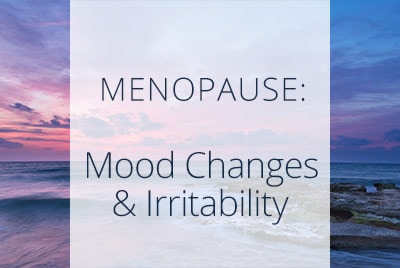 For many women, menopause can feel like an emotional rollercoaster. Much like the mood swings and irritability of PMS (pre-menstrual syndrome), mood changes during menopause are caused by fluctuating production of the hormone estrogen. Menopausal mood changes and irritability, aggression, depression, fatigue, and other feelings are not uncommon.
Hot flashes, night sweats, lack of sleep, fatigue…these symptoms of menopause would make anyone irritable. But irritability is also its own menopause symptom. You know what we're talking about. The reduction in estrogen levels during perimenopause and menopause can lead to uncomfortable symptoms, like vaginal dryness, irregular periods, hot flashes, and disturbed sleep. These causes menopausal and perimenopausal depression symptoms like low mood, anxiety, irritability, fears, and mood swings. Menopause mood swings can wreak havoc on your psyche.
If you're feeling a range of emotions that have not been as present in the past, you might be experiencing some of the negative mood changes that with menopausal symptoms.
Common Mood Changes During Menopause Can Include:
Perimenopausal and menopausal women experience the following during this stage of their lives:
Irritability
Sadness or depression
Lack of motivation
Aggression
Anxiety or stress
Fatigue
Forgetfulness or the inability to concentrate
ARVE Error: src mismatch
provider: youtube
url: https://www.youtube.com/watch?v=4q-xE5-2Btg&t=25s
src in org: https://www.youtube.com/embed/4q-xE5-2Btg?start=25&feature=oembed
src in mod: https://www.youtube.com/embed/4q-xE5-2Btg?start=25
src gen org: https://www.youtube.com/embed/4q-xE5-2Btg


It is important to remember that emotional symptoms can also be associated with other psychiatric or medical conditions. In other words, knowing the cause of these feelings can be rather complicated, which is what we as medical professionals are here to help you figure out.
Coping with Mood Swings During Menopause
Going through the emotional and physical transition of menopause can feel overwhelming and hard to deal with. Many women find that they can cope better with the emotional stress of menopause by making some lifestyle changes.
Non-pharmacological Options to Combat Menopausal Mood Changes:
Exercising regularly
Eating healthy
Taking up a hobby that nurtures the mind and body, like yoga or painting
Keeping in touch with friends and family and talking to them about what you are feeling, when appropriate
Engaging with your community through church, volunteering, or other activities
When to Talk to Your Doctor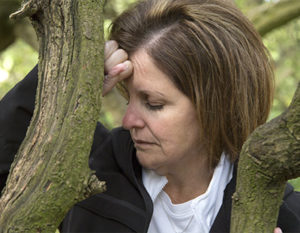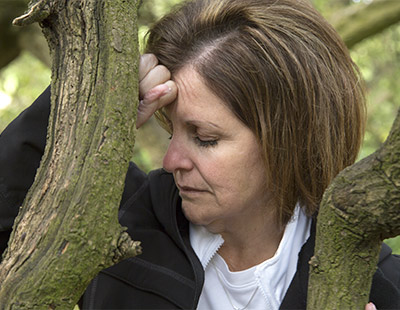 If you're feeling consumed by depression and are finding it increasingly more difficult to cope with your menopause symptoms on your own, please visit your women's health care doctor or mental health professional. While some research suggests that hormone replacement therapy may help with some emotional symptoms of menopause, hormone therapy is not meant as a treatment for severe depression. Dealing with the hormonal changes and to level out the hormone levels, hormone therapy may be effective in addressing other side effects of menopause, but It's not for everyone — studies show there are some potential health effects, such as an increased risk of breast cancer and heart disease.
Prescription anti-depressants and therapy are available for patients struggling to get through this difficult time. Remember, anti-depressants are not a sign of you losing control, nor are they a permanent solution, but they can help you adjust to these changes.
The bottom line is we are here to help you. It is always important to have an honest and open conversation with your gynecologist about your health, as well as your emotional and mental state.
If you are suffering mood changes, irritability, aggression, depression, fatigue, and other feelings since the onset of menopause, please know these are not at all uncommon. The good news is there are things you can do about it. Have any questions or concerns, please talk to your doctor!

We also invite you to establish care with Dr. Aliabadi. Please click here to make an appointment or call us at (844) 863- 6700.
Save

Latest posts by Dr. Thaïs Aliabadi
(see all)