What is Human Papillomavirus?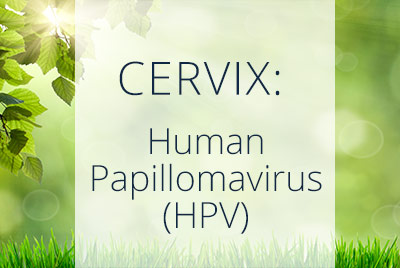 Human Papillomavirus is a very common virus that is transmitted through skin-to-skin contact. It is considered a sexually transmitted infection because it is typically spread through sexual contact, vaginal, oral, and anal intercourse with an infected partner. However, HPV can be transmitted through kissing or non-sexual touching as well. There are no known cases of HPV transmission through environmental surfaces, such as toilet seats. Each HPV virus in this large group is given a number, which is called its HPV type.
There are over 100 strains of HPV, which can cause various problems in patients, including genital warts and cervical cancer. Some cases show no outward symptoms at all. Because the virus is so easy to transmit, and because a significant proportion of people don't know they carry the virus, it is estimated that as many as 75% of sexually active people will contract HPV infection at some point in their lives.
In women, Pap tests can detect abnormal cells in the cervix that might lead to cancer, such as the cervix, vaginal, even anal cancer, along with many others. Pap tests, along with HPV tests, are used in cervical cancer screening. HPV testing may be done by itself or combined with a Pap test.
Genital HPV infections
Genital HPV infections are extremely common. In fact, most people who are sexually active get HPV at some point in their lives. Most people with HPV have no symptoms and feel totally fine. They usually don't even know they're infected.
Human Papillomavirus (HPV) and Genital Warts
About a dozen types of HPV cause genital warts. Genital warts can develop in the vaginal canal, vulva, anus, and on the cervix. Genital warts can come in different shapes and sizes in the genital area. They can appear as:
Irregularly textured skin tags
Pink or brown patches
Clusters of white, pink, or reddish bumps
Most genital HPV infections aren't harmful at all and go away on their own. But some kinds of HPV can lead to genital warts.
Two types of HPV (types 6 and 11) cause most cases of genital warts. Warts are no fun, but they're considered low-risk HPV because they don't lead to cancer or other serious health problems.
If you contract a strain of HPV that causes genital warts, you may not see any symptoms for 2-3 months following HPV infection. However, symptoms can arise as soon as a few weeks after transmission. When warts appear, this is called a "break out." If you are carrying the virus, you can still transmit it to partners even before or between "breakouts."
Human Papillomavirus (HPV) and Cancer
Some kinds of HPV can lead to certain types of HPV-related cancers. At least a dozen HPV types can sometimes lead to cancer, though two in particular (types 16 and 18) lead to the majority of cancer cases. These are called high-risk HPV. Cervical cancer is most commonly linked to HPV, but HPV can also cause cancer in your vulva, vagina, penis, anus, mouth, and throat.
There are around 15 strains of HPV that are associated with cervical, anal, vulvar, and vaginal cancer. In some cases, these high-risk types can cause cancer in the neck and head as well. In most HPV infections, the body's immune system can eradicate the virus before it causes any harm. However, in some cases, the virus lingers and damages cells, which may cause pre-cancer or types of cancer if left untreated. This is especially true in immune-deficient patients.
When certain strains of HPV infect the cells of the cervix, the cells can begin to divide very rapidly, causing abnormal cervical cell changes. A Pap test can detect such changes. Pap smears can show abnormal cellular activity, as well as the presence of high-risk strains of HPV. HPV infection can also cause cancer in the back of the throat, including the base of the tongue and tonsils.
Risk factors for HPV Infection
HPV infections are common. Risk factors for HPV infection include:
The number of sexual partners. The more sexual partners you have, the more likely you are to contract a genital HPV infection. Sex with a partner who has had multiple sex partners also puts your chances of HPV infection at higher risk.
Age. Genital warts occur most often in sexually active adolescents and young adults.
Weakened immune systems. People who have weakened immune systems are at greater risk of HPV infections. Immune systems can be weakened by HIV/AIDS or by immune system-suppressing drugs used after organ transplants.
Damaged skin. Areas of skin that have been cut or opened are more prone to develop common warts.
Personal contact. Touching someone's warts or not wearing protection before contacting surfaces that have been exposed to HPV will increase your risk of HPV infection.
Treatment of Human Papillomavirus (HPV) Cases
In most cases, the immune system will be able to clear human papillomavirus (HPV) on its own within 18 to 24 months, usually with no long-term consequences, though it may not always be the case. There are no drugs available to treat an active HPV infection; HPV treatment involves resolving its symptoms and monitoring for any changes in the skin or mucosal cells; in addition to causing genital warts, more than 30 of the approximately 150 viruses that make up HPV are linked to cervical, anal, and other cancers.
HPV treatment options are largely based on whether a person has one or more of the following features:
Asymptomatic infection
Genital warts
Abnormal changes in cells of the cervix, vagina, vulva, anus, penis, mouth, or throat
Asymptomatic Infection
When an HPV infection is without symptoms, no specific treatment is recommended. These infections are often identified if a person's sex partners have developed genital warts.
When a woman tests positive for cervical HPV infection but has a normal Pap smear, the doctor may do one of two things:
Another round of tests in 12 months.
Perform an HPV test to identify the two high-risk HPV strains (HPV 16 and HPV 18) that account for 70 percent of all cervical cancers. If the results are positive, additional testing will be needed.
If you are confirmed to have HPV but have no symptoms, you may be advised to get an HPV vaccination to protect you against the most common high-risk strains of HPV. Vaccination is recommended until the age of 26 for women and 21 for men.
People at high risk can get vaccinated at any time. Sexual partners should also consider getting vaccinated.
Treatment Options for Genital Warts
Though no-so-pretty and generally uncomfortable, genital warts do not pose any major health risk. Most are caused by two low-risk strains, known as HPV 6 and HPV 11, which account for around 90 percent of all genital wart outbreaks.
Some genital warts may go away on their own, usually within a year. Others may need to be treated at home with topical creams prescribed by a doctor.
Other methods of genital wart treatment include:
Cryotherapy (freezing warts with liquid nitrogen)
Electrocautery (using electricity to burn warts away)
Surgery
Laser therapy
Trichloracetic acid (applied topically to gradually remove a wart)
Genital warts are not normal and don't treat at home without first seeing a healthcare doctor. While most genital warts will turn out to be benign, others may require further testing and a follow-up, particularly if they are bleeding, inflamed, spreading, resistant to treatment, or have an atypical appearance.
Treatment of Dysplasia
Infection with certain high-risk HPV types can lead to abnormal cell changes in the tissues of the genitals or anus. Known as dysplasia, these changes can vary in severity from mild to high. While mild dysplasia usually resolves on its own, moderate to severe dysplasia may progress to an early form of cancer.
The diagnosis can be made by performing a biopsy and analyzing the tissues in the lab.
It is important to remember that dysplasia is not cancer. The removal of abnormal cell tissue is simply for cancer prevention. People who have been diagnosed with dysplasia will need to be monitored closely for recurrence. This is especially true if an HPV infection lasts for more than two years.
Preventing HPV
Because the Human Papillomavirus is very common and transmitted via skin-to-skin contact, it's difficult to completely prevent all strains of HPV. Experts believe that HPV is the most common sexually transmitted disease in the U.S.
However, you can reduce your risk of contracting the virus by practicing safe sex. Limit your sexual partners and always use condoms, even during anal sex and oral sex. Female condoms protect more skin than male condoms, offering a little more defense against HPV transmission.
Sexually active youth are at higher risk for contracting HPV. They may not understand sexually transmitted infection, or be aware of safe sex practices, or may have a difficult time using condoms properly.
Gardasil 9, An Effective HPV Vaccine
The Gardasil 9 HPV vaccine has been developed to protect against the most dangerous strains of the Human Papillomavirus, including those that cause cancers and genital warts. HPV vaccination is recommended for all youth (boys and girls) ages 11 and 12 before initiation into sexual activity. It is also recommended for young women up to age 26 and young men up to age 21, even if they are already sexually active.
The most effective way to prevent HPV is to get vaccinated before any exposure to the disease through sexual activity. This is why experts urge vaccination at such a young age for boys and girls. The vaccine is administered in three doses over a period of six months.
If you have symptoms of, or suffer from HPV, or have children and want to discuss the merits of the HPV vaccine (for both girls and boys), please talk to your doctor. This could literally save their life.

We also invite you to establish care with Dr. Aliabadi. Please click here to make an appointment or call us at (844) 863- 6700.

Latest posts by Dr. Thaïs Aliabadi
(see all)