What is Vaginismus ?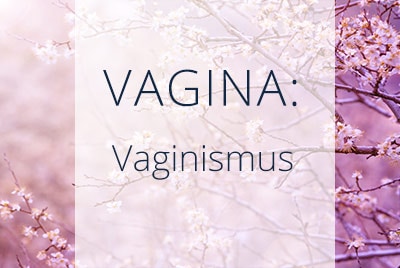 A medical condition, vaginismus is a sexual dysfunction that causes a woman's vaginal muscles to involuntary contraction or involuntary spasms upon vaginal penetration, such as her partner's penis or a tampon. Which makes sexual intercourse and gynecological examinations difficult or impossible. The tight squeezing can also cause discomfort or painful sex, making it very difficult to have a normal, enjoyable sex life. Most women affected with vaginismus cannot tolerate sexual intercourse or any sexual activity that involves penetration for fear of pain.
The definition of vaginismus, a genito–pelvic pain/penetration disorder, has recently been expanded in the light of research and now incorporates pain, muscle tension, and fear of penetration.
It is one of the more common female sexual problems. Vaginismus can be classified as either primary or secondary. Primary vaginismus occurs when the woman has never been able to have penetrative sex because of the involuntary contraction of her vaginal muscles. Secondary vaginismus occurs when a woman has previously been able to have penetrative sex but is no longer able to. Yeast infection and urinary tract infection can also add to the pain related to vaginismus.
Experts aren't entirely clear on the causes of vaginismus, but it does seem to be linked to anxiety around sexual intercourse. However, it may be impossible to tell if the psychological anxiety is causing the physical symptoms or if the pain is the cause of the anxiety.
Causes of Vaginismus
There's not always a real tangible reason for vaginismus. The medical condition has been linked to past sexual abuse or trauma, past painful intercourse, and emotional factors. In some cases, no direct cause can be found.
To make a proper diagnosis, your women's health care doctor will do a physical exam and ask about your medical and sexual history. These histories can help give clues to the underlying cause of the condition.
Symptoms of Vaginismus
The primary symptom of vaginismus is vaginal pain during penetration. The pain may disappear after the inserted object is removed, or it may linger afterward. The pain is sometimes described as a sharp, ripping feeling or a feeling that the object or penis is "hitting a wall."
In some cases, women only feel pain during sex. In others, the pain strikes during the insertion of an object, such as tampons or instruments used during a pelvic exam.
Vaginismus Treatment Options
Treating vaginismus can be done right in your own home and on your own time, with exercises designed to help you control and relax your vaginal muscles. Treatment involves a combination of physical therapy, education, counseling, and exercises such as pelvic floor muscle contraction and relaxation.
This is a two-stage process called progressive desensitization. It is meant to be performed at your own pace. You can progress to the next stage when you feel you are ready.
Stage 1. Kegel exercises
Kegel exercises focus on strengthening and controlling the pelvic floor muscles. Squeeze the muscles you would use if you were trying to stop urinating. Hold for two seconds, and then relax. Perform a set of 15-20 at a time. You can do this multiple times each day.
Stage 2. Insertion
After 3-5 days, try to perform Kegel exercises while inserting your finger into your vagina. Start with a shallow insertion (up to about half an inch into your vagina), and work your way up to your whole finger, then two fingers, then three.
It's a good idea to try this with a lubricant or while in the bathtub. If you feel muscle spasms, you can remove your finger, focus on relaxation, and then try again.
If these methods do not help, contact your doctor, who may be able to refer you to a sex therapist of a sexual health specialist.
Communicate about your Condition
For many women, vaginismus is psychologically linked with anxiety, and physical treatment alone may not be enough. Therapy can help. Your women's health care provider can refer you to a mental health therapist who specializes in these issues.
If you have questions about your condition and your course of treatment, make an appointment with your gynecologist. Although this complicated condition may be embarrassing to discuss with your doctor, rest assured that your gynecologist understands and is here to help. Many patients find it easier to write down their symptoms and concerns in a diary that they can bring to their appointment.
If you believe you are experiencing symptoms of or suffering from Vaginismus or have questions about it, please see your doctor.
If you believe you are experiencing symptoms of, or suffering from Vaginismus, or have questions about it, please see your doctor.

We also invite you to establish care with Dr. Aliabadi. Please click here to make an appointment or call us at (844) 863- 6700.
Save

Latest posts by Dr. Thaïs Aliabadi
(see all)