I've said it before, and I'll say it again: if you're thinking of having a child or are already pregnant, you're playing with your baby's well-being by smoking marijuana.
I am not alone.
"There are many concerns about prenatal marijuana use and the potential for adverse effects on the fetus," says the American College of Obstetricians and Gynecologists (ACOG). "Although the health effects of prenatal cannabis use are complex and not well understood, no amount of cannabis is safe during pregnancy."
In direct contrast, 32 states have legalized weed for medical purposes and 10 states (and DC) can market legalized marijuana for morning sickness. In California, marijuana use among pregnant people has doubled.
A study by Kaiser Permanente revealed that weed intake was increasingly popular among younger mothers with 19% of patients aged 18 to 24 years screening positive for marijuana.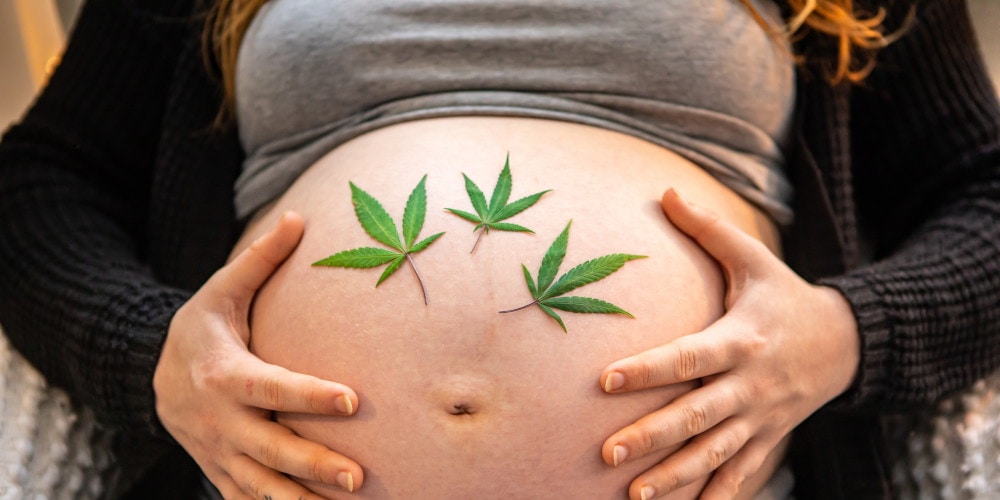 Pot use during pregnancy on the rise
Despite study after study dispelling the notion that marijuana is safe for pregnancy, mothers using pot is on the rise. For those trying to stay off weed, the situation becomes even murkier with marijuana dispensaries selling products for morning sickness.
A survey of Colorado dispensaries found that 69% sold products that claimed to treat morning sickness. About 36% of those stores told customers that marijuana products are safe for expectant mothers.
The truth is marijuana is bad for your baby no matter how you use it — this includes smoking, vaping, dabbing, eating or drinking, and applying cream or lotions to the skin.
In a recent study of 314 women, almost 6% of the respondents reported using marijuana during the three months before pregnancy. Roughly 30% stopped using it before pregnancy and 50% stopped at 15 weeks of pregnancy. About 20% were still using pot after 15 weeks.
How marijuana use can affect your pregnancy
Specifically, the harmful chemicals in marijuana (THC) pass through the consumer's bloodstream and directly into the fetus. Keep in mind that medical marijuana is not safer than recreational pot, and both are illegal under federal law.
Moreover, there is no scientific evidence that any marijuana product helps with morning sickness.
For the mother
According to ACOG, even if you are just thinking about getting pregnant, ingesting marijuana in any fashion can cause:
Permanent lung injury
Dizziness
Impaired judgment
Lower oxygen levels
For the fetus
The fetus is relying on its carrier to do everything in their power to maintain good health. The following conditions may result from indulging in marijuana:
Disruption of brain development
Smaller birth size
Higher risk of stillbirth
Higher chance of premature birth
Harm from second-hand smoke
Behavioral problems in childhood such as ADHD
Does using marijuana affect breastfeeding?
There's no doubt that marijuana passes into breast milk. The main pot ingredient, THC, binds with fat so breast milk is a particularly good vehicle.
A study of 50 breastfeeding mothers found that 34 of them had THC in their milk samples. Fecal samples also show concentrations of THC. It should be noted that this study occurred in the 1980s. The marijuana sold these days has dramatically more THC, which can be passed to the baby.
How to get help to quit using marijuana
For patients who want to stop smoking marijuana during pregnancy, there are plenty of resources. One starting place is to contact the Substance Abuse and Mental Health Services Administration helpline. There may also be local support groups where you can talk to other people who successfully got off of weed.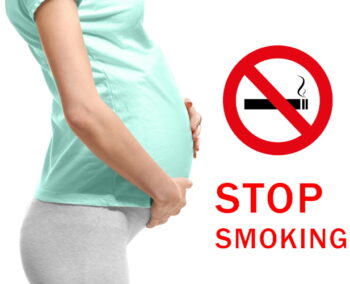 It also helps to educate yourself on the subject. By reading scientific papers it becomes clearer just how harmful weed can be to you and your baby. Make sure your partner also stops smoking weed as even the second-hand smoke can negatively impact your baby's health.
Set up a support system. This can be friends or family members who want you to succeed. If any of these people smoke pot ask them to refrain when around you. Try to avoid people who could hamper your success.
If your friends and family do not know that you smoke, find an online or in-person support group.
Some people have claimed to have excellent results by undergoing hypnotherapy.
Why choose Dr. Thais Aliabadi for a safe, healthy pregnancy?
As one of the nation's leading OB/GYNs, Dr. Thaïs Aliabadi offers the very best in gynecological and obstetric care. Together with her warm professional team, Dr. Aliabadi supports women through all phases of life. She fosters a special one-on-one relationship between patient and doctor.
Dr. Aliabadi is a recognized leader in endometriosis treatment and has even taught minimally invasive laparoscopic surgery to other surgeons across the country.
We invite you to establish care with Dr. Aliabadi. Please make an appointment online or call us at (844) 863-6700.
We take our patients' safety very seriously. Our facility's Covid-19 patient safety procedures exceed all CDC and World Health Organization recommendations. Masks are required in our office at all times during the coronavirus pandemic.
The practice of Dr. Thais Aliabadi and the Outpatient Hysterectomy Center is conveniently located to patients throughout Southern California and the Los Angeles area. We are near Beverly Hills, West Hollywood, Santa Monica, West Los Angeles, Culver City, Hollywood, Venice, Marina del Rey, Malibu, Manhattan Beach, and Downtown Los Angeles.

Latest posts by Dr. Thaïs Aliabadi
(see all)