Welcome to Thais Aliabadi, MD Obstetrics, Gynecology and Infertility
Year After Year, Voted as One of the Top Physicians and OB/GYNs in the World
We Use the Most State-Of-The-Art Technology Performing Minimally Invasive Surgeries
Welcome to the practice of Dr. Thais Aliabadi, a board-certified physician specializing in obstetrics, gynecology and infertility in Los Angeles, California. With advanced training and many years of experience, Dr. Aliabadi provides high-quality and state-of-the-art care for a wide range of conditions and major events in a woman's life. Whether you are visiting for an annual exam, an expected pregnancy, menopausal symptoms or one of the many health issues affecting women today, Dr. Aliabadi and her team are dedicated to making the experience as pleasant as possible.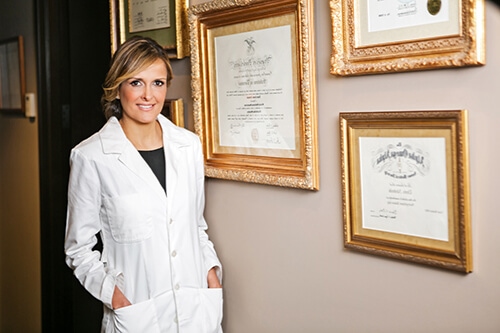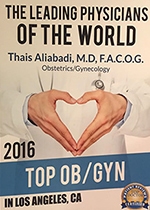 Dr. Aliabadi treats women of all ages with a variety of diagnoses. As a woman, she understands that an OB-GYN is more than just a physician. An OB-GYN is an integral part of a woman's life. Whether her patients are entering puberty, hoping to start a family, approaching menopause, coping with life as a cancer patient, or just simply navigating life as an everyday woman, Dr. Aliabadi is with them every step of the way. She believes strongly in fostering a one-on-one relationship with her patients, which is why she has maintained a solo practice throughout her many years as a physician. As the only doctor in her office, Dr. Aliabadi's patients have the assurance of knowing that she is available for them whenever she is needed, 24 hours a day, 365 days a year.
As one of the country's leading OB-GYN's, Dr. Aliabadi provides her patients with the absolute best that medicine and science have to offer. She uses modern techniques allowing her patients shorter hospital stays and faster recoveries. Dr. Aliabadi is an expert in minimally-invasive laparoscopic surgeries to treat fibroids, endometriosis, infertility and ovarian cysts. Her years of experience in laparoscopic assisted hysterectomy and laparoscopic myomectomy, in particular, allow her patients the benefit of reduced pain, smaller incisions, shorter recovery, and a faster return to everyday living.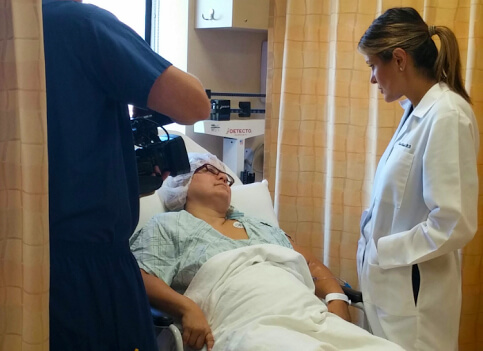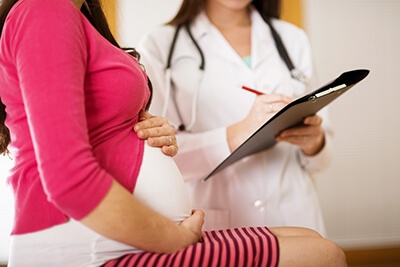 Dr. Aliabadi's unprecedented skill in diagnosing and treating patients with endometriosis, chronic pelvic pain, polycystic ovarian syndrome, work up of infertility, cancer screening, menopause and abnormal pap smears are just some of the reasons her patients continue to speak her praises. No matter the journey you face as a woman, Dr. Aliabadi has the skill, dedication, experience and patience to help. With Dr. Aliabadi you can be assured you are in the best hands.