As a doctor, I have seen firsthand the toll that loneliness can take on a person's health. That's why I am joining the U.S. Surgeon General, Dr. Vivek Murthy, in declaring loneliness a public health epidemic. Dr. Murthy's report reveals that loneliness poses risks as deadly as smoking up to 15 cigarettes a day, costing the health industry billions of dollars annually.
In this post, I will provide you with more information about loneliness and its impact on our health, as well as some tips on how to combat it.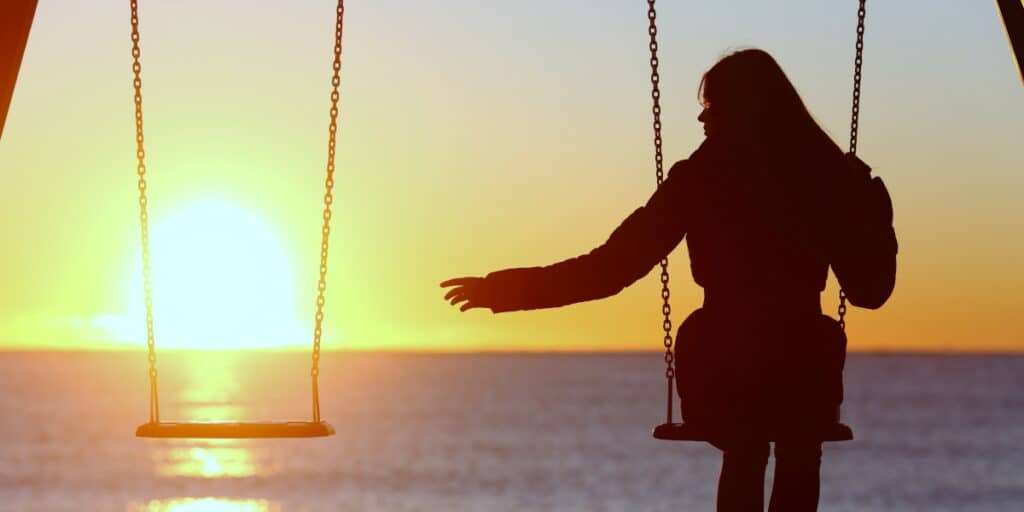 What is loneliness?
Loneliness is a feeling of disconnection or isolation from others, and it is more common than you may think. About half of U.S. adults say they've experienced loneliness, according to

According to Dr. Murthy's report, loneliness is like hunger or thirst. It's a feeling the body sends us when something we need for survival is missing. It is important to note that loneliness is a subjective experience, meaning that it can vary from person to person. For example, someone may feel lonely even when surrounded by people, while another person may not feel lonely even when they are alone.
Loneliness can be caused by a variety of factors, including:
social isolation
a lack of meaningful relationships
technology overuse
lack of social support
feelings of rejection or exclusion
life transitions, such as moving to a new city, retirement, or the end of a romantic relationship
What is loneliness's impact on health?
Although loneliness is a common experience, chronic or persistent loneliness can have negative consequences for one's mental and physical health.
Loneliness increases the risk of premature death by nearly 30%, with the report revealing that those with poor social relationships also had a greater risk of stroke and heart disease. Isolation also elevates a person's likelihood of experiencing depression, anxiety, and dementia.
The Covid-19 pandemic exacerbated an existing crisis of social isolation in the US. As schools and workplaces shut down, millions of Americans were forced to isolate at home, away from loved ones.
According to the surgeon general, many people responded to this crisis by culling their friend groups and reducing the time they spent with friends. In fact, Americans spent only about 20 minutes a day with friends in person in 2020, compared to 60 minutes a day 20 years ago.
Unfortunately, young people between the ages of 15 and 24 were hit particularly hard by this loneliness epidemic, experiencing a 70% decline in time spent with friends during the same period.
How can we combat loneliness?
It is important to address feelings of loneliness and to seek support from friends, family, or mental health professionals if needed.

Dr. Murthy is calling on workplaces, schools, technology companies, community organizations, parents, and other people to make changes that will boost the country's connectedness. Here are some tips on how you can combat loneliness in your own life:
Join community groups: Joining a community group can be a great way to meet new people and build meaningful, in-person relationships.
Put down your phone: When you're catching up with friends, put down your phone and engage fully in the conversation.
Seek professional help: If you're struggling with loneliness, seek out professional help. A mental health professional can help you develop strategies for building interpersonal connections.
Limit technology use: While technology is great for maintaining contact with distant friends and family, it isn't all good. Social media especially can exacerbate feelings of isolation and loneliness.
Some final thoughts
As Dr. Murthy's report shows, loneliness is a serious public health epidemic that is costing the health industry billions of dollars annually. It is important to recognize the impact of loneliness on our health and take steps to combat it. By joining community groups, putting down our phones, and seeking out professional help, we can build meaningful connections and improve our overall well-being.
Remember, there's really no substitute for in-person interaction. Let's design technology that strengthens our relationships instead of weakening them.
Have questions about your health? Talk to Dr. Aliabadi
As one of the nation's leading OB/GYNs, Dr. Thaïs Aliabadi offers the very best in women's health and well-being.
We invite you to establish care with Dr. Aliabadi. Please make an appointment online or call us at (844) 863-6700.
The practice of Dr. Thais Aliabadi and the Outpatient Hysterectomy Center is conveniently located for patients throughout Southern California and the Los Angeles area. We are near Beverly Hills, West Hollywood, Santa Monica, West Los Angeles, Culver City, Hollywood, Venice, Marina del Rey, Malibu, Manhattan Beach, and Downtown Los Angeles.

Latest posts by Dr. Thaïs Aliabadi
(see all)