What are Uterine Fibroids?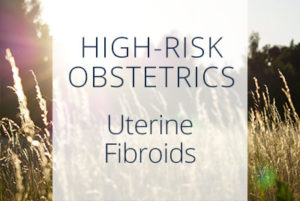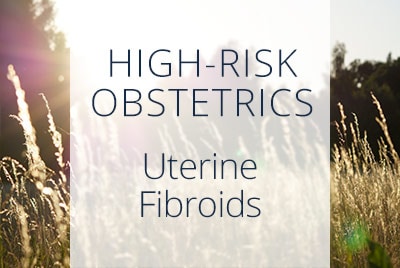 Uterine fibroids are benign growths of the uterus. Most uterine fibroids are completely harmless and have no outward symptoms. They can be as small as a pea. And some can be large fibroids, like the size of a grapefruit. They can grow outside the uterine wall, inside the uterine cavity, or within the uterine wall. Many women have multiple fibroids of different sizes. Submucosal fibroids bulge into the uterine cavity. Subserosal fibroids project to the outside of the uterus. Some submucosal or subserosal fibroids are pedunculated — they hang from a stalk inside or outside the uterus.
Uterine fibroids are pretty common – around one-fifth of women will develop uterine fibroids at some point in their life. Research is still out on their specific causes, but they may be related to hormones and genetics. While we don't have any methods of preventing fibroids, the possibility of developing them should not be worrisome.
70-80% of women will have uterine fibroids by the age of 50 and between 20-50% of women of childbearing age have fibroids.
Symptoms of Uterine Fibroids
Most women who develop fibroids do not have any symptoms. Often times women don't know they have fibroids until they have a regular pelvic exam, ultrasound, or become pregnant.
Another reason to make sure you see your doctor regularly as there is usually no indication at all that your health is being compromised. Sometimes, fibroids twist, which can cause cramping and discomfort. Other times, the fibroid outgrows its blood supply, turns red, and dies. This process, called "red degeneration," can cause severe stomach pains.
But, some do present with these common symptoms. They include:
Pressure in the pelvis
Pelvic pain
Constipation
Frequent urination
Lower back pain
Pain in the legs
Heavy or long menstrual periods (before pregnancy)
Will Uterine Fibroids Affect My Pregnancy?
Most fibroids don't grow while you're pregnant, but if it happens it most likely will be during early pregnancy, your first 3 months (first trimester). That's because fibroids need a hormone called estrogen to grow. Your body produces more of it when you're pregnant.
Usually, they don't have any effect on pregnancy, pregnant women, or the baby. In rare cases, however, they can increase the risk of certain pregnancy complications. These include miscarriage, breech birth, preterm labor or preterm birth, or delivery by Cesarean section (C-section). Fetal growth restriction may be restricted due to large fibroids that may prevent a fetus from growing fully due to decreased room in the womb. Fortunately, most women with fibroids are able to have a fairly normal pregnancy with vaginal delivery.
Studies seem to show that pregnant women with fibroids have a much greater chance of placental abruption than women without fibroids. That means your placenta tears away from the wall of your uterus before your baby is delivered. It's very serious because your baby won't get enough oxygen and you can have heavy bleeding. You could go into shock.
However, these are special cases. Your OB-GYN will discuss your risk, as well as take every precaution to keep you and your baby healthy.
Most women with fibroids will not be infertile, however, it is best to consult with a fertility specialist to determine if your fibroids are hampering your ability to conceive.
If you are suffering from uterine fibroids and are pregnant, or have any questions about them, please talk to your doctor.

We also invite you to establish care with Dr. Aliabadi. Please click here to make an appointment or call us at (844) 863- 6700.

Latest posts by Dr. Thaïs Aliabadi
(see all)