It's a grim reality that nearly one in three adults in America are overweight and struggle to shed weight due to a number of factors including PCOS, hormone imbalance, and insulin resistance, to name just a few. Nearly 70% of American adults, 20 years and older, are overweight or obese and face chronic health issues, including high blood pressure, heart disease, diabetes, infertility, and more.

About Dr. Aliabadi's weight loss methodology
As a leading Los Angeles weight loss doctor, I offer a highly innovative and medically supervised weight management program that has proven to be among the most effective in the United States.
My patient's medical weight loss is faster and safer than standard diets because you are under the care of a medical doctor throughout your treatment. Weight loss physicians like me can use medications and tools unavailable in commercial or self-directed weight loss treatments. In addition, with medical weight management, a healthcare professional is with you every step of the way.
Medical weight loss is also more able to accommodate all the things that can impact your ability to lose weight. Medical conditions such as PCOS and medications such as antidepressants and birth control can cause weight gain or make weight harder to lose. A medical professional can work around your medical conditions or find appropriate medication substitutions.
My patients have achieved remarkable results through my customized weight loss programs, which are tailored to address each patient's underlying medical issues. With over 10 years of experience, I am well qualified to ensure your long-term success.
In addition, my weight loss methodologies are scientifically based and medically effective. Medical weight loss allows patients to improve their health and self-image without crash diets or weight yo-yoing.
I supervise every patient's weight loss program to ensure it is personalized to their lifestyle. And if we use medication
What is a medical weight loss program?
Medical weight loss is a comprehensive program designed to help individuals achieve their weight loss goals safely and healthily under the guidance and supervision of a trained physician. One-size-fits-all approaches to weight loss pushed by dieticians, physical trainers, meal replacement shakes, and the media don't work for most people.
Medical weight loss is never one-size-fits-all.
My state-of-the-art program involves a deep dive into each patient's individual physical health, hormone production, body composition, and medical conditions. Keeping your medical needs and health in mind, I can create a comprehensive treatment plan of medications, hormone-balancing supplements, nutritionist-supported dietary changes, exercise, and behavioral counseling. These customized treatment plans have yielded exceptional results for my patients.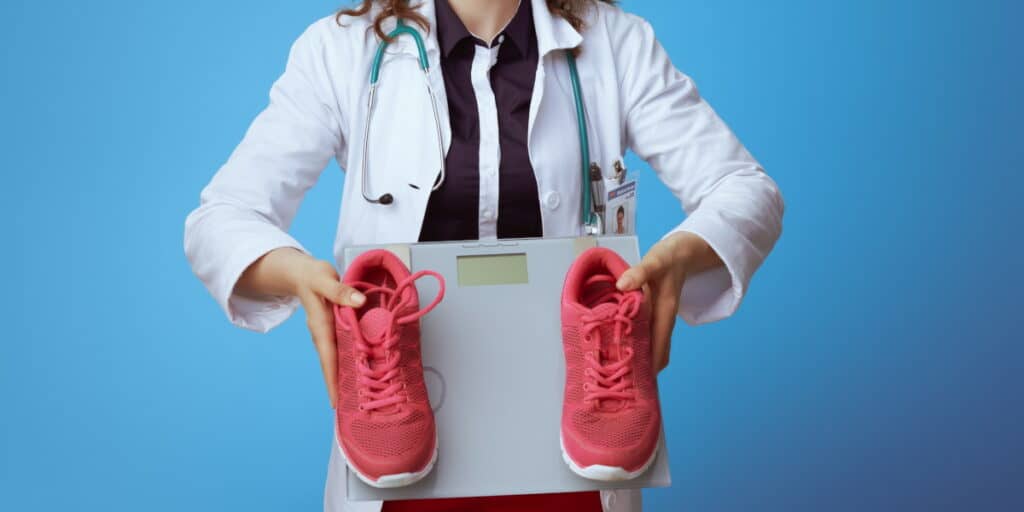 Medical weight loss clinics aim to help patients achieve sustainable weight loss, improve their overall health, and reduce the risk of obesity-related medical conditions such as diabetes, hypertension, and heart disease. My weight loss center's program is tailored to everyone's unique needs and goals and is supervised by my medical team and me. We monitor patient progress, adjust your plan as needed, and provide guidance and support throughout your journey.
Erica has lost over 100 pounds under Dr. Aliabadi's care. Watch her story now.
The health risks of being overweight
As a medical professional, I can't stress enough the importance of maintaining a healthy weight; there are so many health risks associated with being overweight. Extra weight increases stress on your heart, muscles, and bones, leading to various health problems.
Fat cells release hormones that impact your metabolism and can lead to further weight gain. The hormones released by fat cells can also increase your risk of certain cancers, and cancer cells also use fat for fuel. Research also suggests that fat cells send signals that keep cells with damaged DNA from dying, thereby increasing your cancer risk.
Other long-term health risks of being overweight include but are not limited to:
high blood pressure
heart disease
type 2 diabetes
osteoarthritis
sleep apnea
kidney disease
fatty liver disease
Hormones and weight loss: the link between your weight and your hormones
Believe it or not, hormonal changes can significantly affect your weight. To achieve healthy and maintainable weight loss, it's essential to understand how your body works and how its functions are linked.
We now know that weight fluctuations are not just caused by what you eat or how much you exercise; hormonal changes can play a significant role. Research shows hormonal changes can affect your appetite, cravings, and fat storage.
For many of my medical weight management patients, a simple exercise and diet plan isn't enough to create a difference, especially if your hormones are involved. When developing your weight loss plan, we will also evaluate your hormone levels to see if they're imbalanced or impacting your weight.
The hormones that affect your weight include: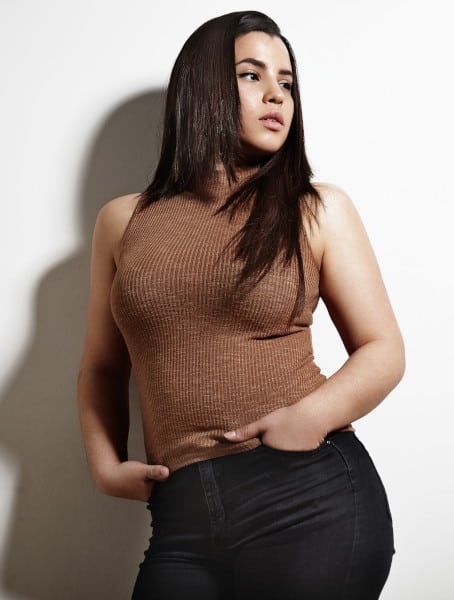 Insulin
Insulin is the hormone that tells your body to store fat. Diabetic patients have to work to manage their insulin levels, but even non-diabetics can experience insulin spikes. Adjusting your eating habits to avoid sugary foods and overeating are great ways to help keep your insulin in check. You can also eat more protein and drink green tea to achieve similar effects.
Leptin
Leptin is the "fullness" hormone. People with extra fat produce more leptin which, in theory, tells the brain you don't need to eat as much. Leptin resistance is a condition where your brain doesn't recognize the leptin signal despite having surplus leptin in your system.
This can make weight loss hard, especially when using a very low-calorie diet, because your brain thinks you're starving and need to store more fat. You can improve your body's leptin sensitivity by avoiding inflammatory foods, eating more protein, and sleeping at least seven hours a night.
Read More
Cortisol
Cortisol is often known as your "stress hormone." If your cortisol levels are chronically high, it can be hard to minimize overeating habits. Cortisol also impacts your metabolism and blood sugar — things that impact your body's ability to lose weight.
To bring cortisol levels down, it's important to practice mindfulness, avoid stress, eat a balanced diet, and sleep at least seven hours a night.
Estrogen
Estrogen, the "female sex hormone," can cause weight gain. Weight gain is very common during menopause as estrogen levels plummet. Conversely, high estrogen levels can also trigger weight gain.
Some ways to manage your estrogen are to get plenty of fiber in your diet, eat more cruciferous vegetables, exercise more frequently, and add flaxseeds to your diet.
The link between PCOS and weight gain
Between 40 and 70% of people with PCOS (polycystic ovary syndrome) are overweight or obese. The exact cause of PCOS is still unknown, but patients with PCOS have increased levels of androgens and often have insulin resistance as well.
The hormonal imbalances associated with PCOS can lead to metabolic issues and weight gain as well as trouble losing weight. To make matters worse, being overweight can worsen PCOS symptoms such as hair thinning, unwanted hair growth on the body, acne, mood swings, and more. PCOS is also one of the most common causes of infertility in women.
Insulin resistance — whether caused by PCOS, diabetes, or obesity — triggers weight gain as well as other medical problems. When a person is insulin resistant, their body cannot effectively use insulin to control blood glucose levels.
This can result in several problems, including high insulin levels, weight gain, and elevated cholesterol levels.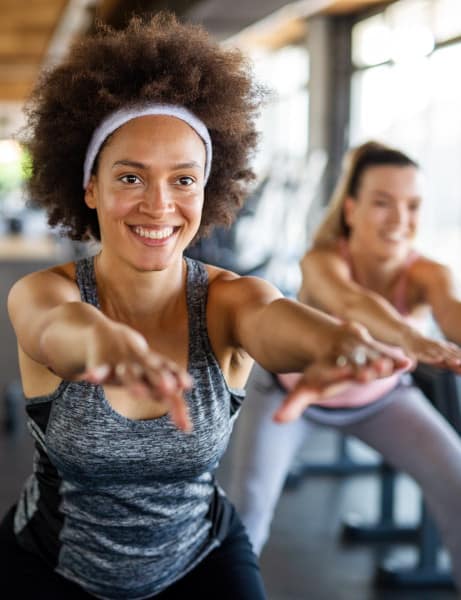 Today's weight loss medications are game-changers
Millions of Americans struggle with losing weight and keeping it off. Unfortunately, we now know that simply eating less and moving more isn't all you need to do to maintain a healthy weight.
So, if you're struggling to lose weight and keep it off, it isn't your fault; your biology deeply influences your weight. Excess weight is a chronic condition requiring lifelong management. As we age, weight issues can become more progressive and extra weight can return.
To help manage this condition, we now have a variety of prescription weight-loss drugs. If your BMI (body mass index) is 30 or higher, a doctor can prescribe you weight loss medication. Patients with a BMI of 27 and a condition related to their weight — such as PCOS, type 2 diabetes, or high blood pressure — can also qualify for medication.
These prescription weight loss medications include appetite suppressants and drugs that increase feelings of fullness or decrease fat absorption. They are intended to be used with lifestyle changes, such as a healthier diet and increased physical activity.
I have been helping patients lose weight and regain control of their lives with semaglutides medications since 2014 – longer than almost all physicians currently prescribing trending medications like Ozempic.
It's important to understand that these medications are not quick fixes; they have potential risks and side effects. Before moving forward with these treatment options, my team and I must determine if prescription weight loss medication is safe and appropriate for you based on your medical history, current medications, current health, and many other factors.
There are a variety of drugs that can be used off-label to support healthy weight loss. These drugs are FDA-approved for conditions such as type 2 diabetes but are also prescribed by doctors to assist weight loss and treat obesity. Some of the most popular ones include:
Semaglutide (Wegovy, Ozempic, Rybelsus)
Semaglutide was initially approved as a treatment for type 2 diabetes and is prescribed for that use under the names Ozempic and Rybelsus. When sold under the brand name Wegovy, semaglutide is approved for weight management.
All three varieties of semaglutide work by imitating an intestinal hormone that stimulates insulin production, lowering your appetite and making you feel full. It is administered as a weekly injection and, in tests, patients averaged 15% reduction in body weight.
Liraglutide (Saxenda, Victoza)
Liraglutide is a type 2 diabetes drug that mimics an intestinal hormone that tells your brain you're full. Under the brand name Saxenda, liraglutide is prescribed as a weight loss medication injected daily.
Many patients see weight loss results within the first month. However, if you don't lose 4% of your weight after 16 weeks of taking Saxenda, you will discontinue it as it is unlikely to work for you.
Tirzepatide (Mounjaro)
Mounjaro is a first-in-class medicine that activates both the GLP-1 and GIP receptors and leads to improved blood sugar control.
It is not yet FDA-approved for weight loss but used to treat obesity off-label. This medication is administered by injection under the skin weekly.
Naltrexone HCl and bupropion (Contrave)
Contrave combines two FDA-approved drugs — naltrexone and bupropion — in an extended-release formula. Naltrexone is approved to treat alcohol and opioid dependence; bupropion is approved to treat depression and seasonal affective disorder and help people stop smoking. These medications are combined into one pill to reduce hunger and control cravings.
If you don't lose 5% of your weight after 12 weeks of taking Contrave, it's unlikely to work for you.
show less
Are online weight loss programs good?
Unfortunately, I found the available online medical weight loss programs to be too cookie-cutter. As we've discussed, there are many factors that can prevent patients from losing weight. I did not feel any of these online weight loss programs properly addressed potential participants' underlying medical issues.
So, I founded Trimly.com with the mission to the very best online weight loss program available anywhere utilizing my two decades of experience treating weight gain brought on by hormone imbalance (for both men and women), PCOS, and menopause. We believe that Trimly is the very best online medical weight loss program, period.
Trimly's year-long treatment sees patients nationwide via telemedicine, with most of my patients seeing significant results within the first four months. Trimly is a new paradigm within the weight-loss space. Unlike others weight loss programs, we have been getting praise for our high success rate of patients maintaining their weight after coming off these medications – a side effect many patients on these medications complain about.
To learn more about Trimly, visit us at www.Trimly.com and look around our website. If you want to know more, just use the website's chat option and we'll gladly answer any questions you might have.

Trimly can now accept patients in many states looking for a world-class online weight loss clinic for their weight loss journey.
We welcome you in-person as a private patient or online. Either way, we are here for you.
Looking for in-person medical weight loss near me?
Dr. Aliabadi and her friendly, professional team provide top-in-the-industry care to patients at all stages of life. Dr. Aliabadi is also a leading expert in treating medically related weight gain, PCOS, endometriosis, and other gynecological wellness conditions.
Our medically supervised weight loss programs always place our patients' safety and well-being first.
We invite you to establish care with Dr. Aliabadi. Please make an appointment online or call us at (844) 863-6700.
The practice of Dr. Thais Aliabadi is conveniently located for patients throughout Southern California and the Los Angeles area. We are near Beverly Hills, West Hollywood, Santa Monica, West Los Angeles, Culver City, Hollywood, Venice, Marina del Rey, Malibu, Manhattan Beach, and Downtown Los Angeles.

Latest posts by Dr. Thaïs Aliabadi
(see all)