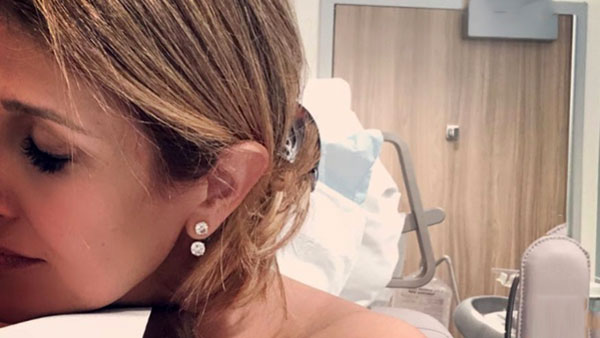 The other day I was told I had early stage breast cancer based on my mammogram…. my life turned upside down and the world collapsed around me.
The next day my breast biopsies were all negative (no cancer).
Life is so fragile. Hold your loved ones and your children close to your heart and don't take your health for granted. 
I am grateful that I actually practice what I preach and you should as well. Please, please, please do the following:
Start annual mammograms at age 40 (I get a baseline on my patients at 35) or 10 years before your first degree relative was diagnosed with breast cancer.
If you have dense breasts, ask your doctor to order bilateral breast ultrasounds at the time of your mammogram.
If you have a 1st degree relative under the age of 50 with breast cancer or 2 1st degree relatives (at any age) with breast cancer, you need a genetic cancer test. BRCA 1 and 2 testing is not enough. You need the full panel genetic testing.
Ask your doctor to calculate your lifetime breast cancer risk. If the number is greater than 20%, you need annual mammograms and breast MRIs starting age 30.
75% of patients with breast cancer don't have any family history of breast cancer.
Don't gamble with your life… you only have one life to live!!!
If you need help, I am here for you.
Thais.
About Dr. Thais Aliabadi
As one of the nation's leading OB-GYNs, Dr. Thaïs Aliabadi offers the very best in gynecological and obstetric care. Together with her warm professional team, Dr. Aliabadi supports women through all phases of life. She fosters a special one-on-one relationship between patient and doctor. We invite you to establish care with Dr. Aliabadi. Please click here to make an appointment or call us at (844) 863-6700.

Latest posts by Dr. Thaïs Aliabadi
(see all)