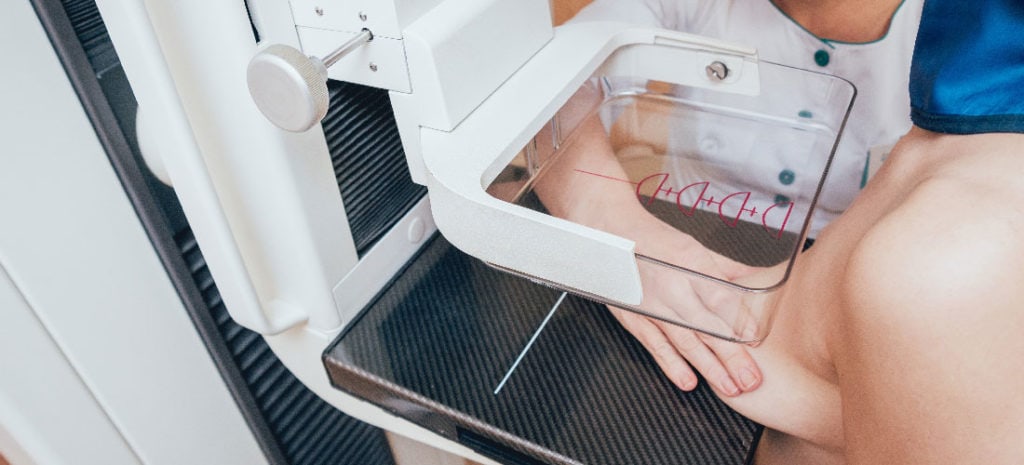 There's no doubt about it. Mammograms are the best method for early detection of breast cancer. But many women delay, postpone, and just plain procrastinate when it comes to scheduling a mammogram. Why? Mammograms can be painful. Some women anecdotally report that the pain is extreme. For many women who hear stories about mammogram pain, the anticipation of that pain is enough to delay getting a mammogram.
Heidi K. of Seattle, Washington, noticed a painful lump in her breast. Despite increasing anxiety about the possibility of breast cancer, her fear of the pain she had associated with mammography caused her to postpone scheduling a mammogram for more than two years. When she finally underwent the long-dreaded procedure, it turned out to be painless. Heidi's lump was benign, and she now regrets the self-imposed delay.
How is a mammogram done?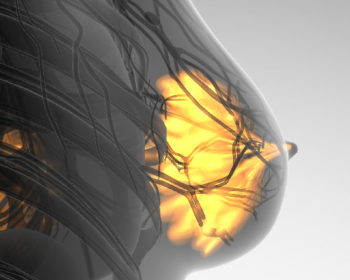 During a mammogram, the patients' breasts are compressed and flattened between two stiff plates. This compression is necessary in order to make the breast thinner. The flattening enables the sort of detailed image which will reveal possible malignancies. The process causes more pain to women with small or dense breasts.
Megan H. of Ridgecrest California said of her mammogram experience, "My breasts were handled, manipulated, and smashed and it really pulled on my skin. I was tender all the way up to my neck after."
Like Heidi, many women report no pain at all from the mammographic process, but, still, the whole gestalt can be offputting. What woman wants to have her breasts manipulated by a stranger, spread out, flattened, and squashed between two rigid plates?
Putting women in control of their breast compression during mammography
As far back as 1993, researchers were exploring the hypothesis that giving women control over the breast compression component of mammography would be beneficial. The scientists predicted a less painful experience, greater overall patient satisfaction, and a radiographic image as detailed as that produced when the compression is controlled by an attending technician.
In the 1993 study, 109 women undergoing mammography had one breast compressed by a technician. Compression of the other breast was controlled by the patient. When the patients controlled the compression, they found the process to be significantly less painful than when the technician was in control.
93% of the self-compressed images were rated as having good to excellent compression. This was equal to the quality of the compression produced when the technician applied the pressure. The researchers concluded that their hypotheses had been confirmed and, "further study of this technique is warranted."
A new study shows good results with breast compression performed by the patient
Now, 25 years later, a new study, conducted in France, provides some results from that recommended further study. A team of researchers at the Institut de Cancerologie de Lorraine in Vandoeuvre-les-Nancy enlisted 549 women. The patients, whose average age was 61, were assigned to either a self-compression group or a group in which a technician controlled the pressure. Not surprisingly, given the results of the 1993 study, the women flattened their own breasts at least as effectively as did the technicians. There was no perceptible difference in breast thickness between the two groups.
The women were then asked to rate their mammogram pain on a 0 to 10 scale. In the group that flattened their own breasts, the median score was 2. The women whose breasts were manipulated by a technician rated their pain as a 3.
The major difference between 1993 and now is the current availability of a system that does put control in the hands of the patient. The Senographe Prestina Dueta, made by GE Healthcare, incorporates a wireless, handheld remote control. In 2017, the FDA approved it for use in the United States. According to GE, the system is available at several hospitals and clinics across the country and is not in widespread use. Yet.
The American Cancer Society recommends yearly mammograms for women between the ages of 40 and 75. If you're at a higher risk for breast cancer, your doctor may recommend getting mammograms earlier. The important thing to note is only you and your doctor should decide how often you should be screened.
About Dr. Aliabadi
As one of the nation's leading OB-GYNs, Dr. Thaïs Aliabadi offers the very best in gynecological and obstetric care. Together with her warm professional team, Dr. Aliabadi supports women through all phases of life. She fosters a special one-on-one relationship between patient and doctor. We invite you to establish care with Dr. Aliabadi.
Please click here to make an appointment or call us at (844) 863-6700.
The practice of Dr. Thais Aliabadi and the Outpatient Hysterectomy Center are conveniently located for patients throughout Southern California and the Los Angeles area. We are near Beverly Hills, West Hollywood, Santa Monica, West Los Angeles, Culver City, Hollywood, Venice, Marina del Rey, Malibu, Manhattan Beach, and Downtown Los Angeles.

Latest posts by Dr. Thaïs Aliabadi
(see all)