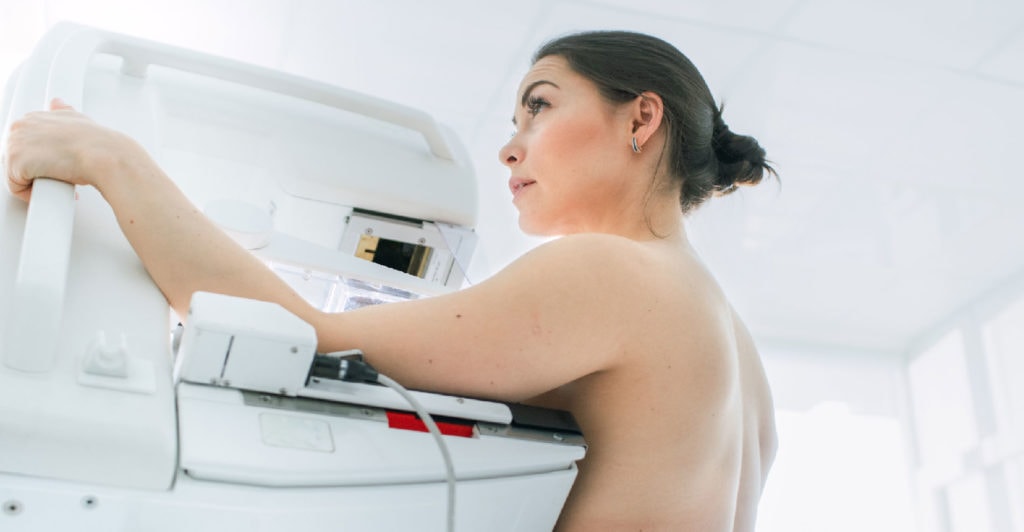 A large-scale study presented in November at the 2018 meeting of the Radiological Society of North America shows that women with particular risk factors may need to begin mammography at age 30.
The American Cancer Society recommends annual mammography screening at age 45. That may radically change for some women and it's about time
The ACS deems a mammography program beginning at age 40 to be an acceptable option. The U. S. Preventive Services Task Force more conservatively recommends mammography every other year from ages 50 to 74. I have disagreed with this for years.
Women under 40 have never really been a focus for breast cancer screening, but they should be
Cindy S. Lee, a professor of radiology at NYU Langone Health and the lead author of the study, said, "Women under 40 have not been the focus of our attention when it comes to breast cancer screening. Everyone is talking about the 40 to 49 range, and not the 30 to 39 age range."
For this study, researchers evaluated data from 5,772,730 screening mammograms of 2,647,215 women
The mammograms were performed between the end of 2007 and the beginning of 2016 in 150 facilities scattered throughout 31 states.
The study was greatly facilitated by access to the National Mammography Database (NMD), the largest source of mammography screening data in the United States.
The NMD archives collated information from over 19 million mammograms. It includes clinical findings, mammography interpretations, patient demographics, and biopsy results.
The study examined three specific breast cancer risk factors:
A family (i.e., all first-degree relatives) history of breast cancer
A personal history of breast cancer, and;
Dense breasts
Current breast risk prediction models incorporate different risk factors, which are weighed differently and can produce different results for the same patient. This complexity can lead to confusion and uncertainty for both doctors and patients,
The study defined 'increase breast cancer risk' in a simpler and more inclusive way. Anyone with dense breasts, personal history, or family history of breast cancer in any first-degree relatives considered to have increased risk.
The study considered four metrics for breast cancer screening
Cancer detection rate,
Recall rate,
Positive predictive value for biopsies recommended (PPV 1), and;
Positive predictive value for biopsies actually performed (PPV 2)
Recall rate means the percentage of patients whose mammogram shows a need for follow-up testing.
Positive predictive value means the percentage of cancers found among patients for whom biopsies were recommended (PPV 1) and among patients for whom biopsies were actually performed (PPV 2).
Some in the 30 to 40 age aroup had one or more of the three  breast cancer risk factors pertinent to the study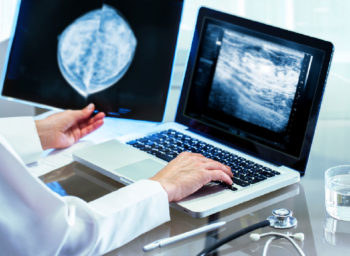 The study's results for the 30 to 40 age group showed that significantly more cancers were detected among women with one or more of the specific risk factors (family history, personal history, or dense breasts).
The study further showed that women in their 30s with one or more of the three risk factors showed similar cancer detection rates and recall rates as did women aged 40 to 44 at average risk, i.e., without any of the three specified risk factors.
According to Lee, the study revealed that "women with at least one of the three risk factors may benefit from screening mammography beginning at age 30, instead of 40."
This is good information for women of all ages to know about breast cancer. It's important to talk to your doctor about your family cancer history. Let me know what you think.
About Dr. Thais Aliabadi
As one of the nation's leading OB-GYNs, Dr. Thaïs Aliabadi offers the very best in gynecological and obstetric care. Together with her warm professional team, Dr. Aliabadi supports women through all phases of life. She fosters a special one-on-one relationship between patient and doctor. We invite you to establish care with Dr. Aliabadi. Please click here to make an appointment or call us at (844) 863-6700.

Latest posts by Dr. Thaïs Aliabadi
(see all)