What is a Diagnostic Laparoscopy?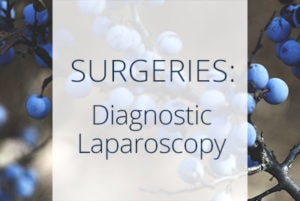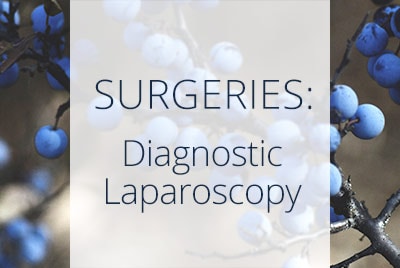 Diagnostic laparoscopy is a surgical procedure that allows a doctor to view a patient's pelvic organs directly through an instrument called a laparoscope.
A laparoscope is a thin, flexible tube with a lighted lens at the end. When inserted into the body, the doctor can use the laparoscope to see the internal tissue, including the uterus, fallopian tubes, ovaries, bladder, and bowel.
Laparoscopy is often used when other less-invasive tests, like X-ray, MRI, or ultrasound, are unable to confirm a diagnosis.
Conditions commonly diagnosed via laparoscopy include: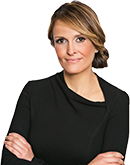 How is a Diagnostic Laparoscopy Performed?
Diagnostic laparoscopies are typically performed as outpatient procedures, meaning you will not have to stay overnight in the hospital. Your doctor will administer general anesthesia so that you may sleep through the procedure.
A small incision will be made in your abdomen near your belly button. Your doctor will guide the laparoscope through the incision and slightly inflate your abdomen to get a clearer view of the surrounding tissue. Sometimes, the laparoscope can be fixed with other surgical tools for taking samples or performing other minor surgical tasks. Another incision can be made near your pubic hairline if other instruments are needed.
Risks of Diagnostic Laparoscopy
Laparoscopies are very low-risk medical procedures. About 0.3% of women will experience complications during their laparoscopy. Complications may include:
Infection
Damage to nearby tissue (uterus, fallopian tubes, ovaries, bowel, or bladder)
Possible scarring to pelvic organs, known as adhesions
Internal bleeding
Your surgeon will discuss the possible risks and answer any additional questions.
Read More
Diagnostic Laparoscopy Recovery
You may need to stay in the recovery room for 1-2 hours following your surgery. You will not be able to drive, so you should arrange for a friend or relative to pick you up. After you are discharged, you may return home and rest. Most patients return to work within 1-3 days after the procedure. You will want to avoid heavy lifting for a few days to avoid injury and give your body time to heal.
After your surgery, you may experience:
Pelvic pain and swelling
Mild nausea
Vaginal bleeding
Abdominal cramping
You can relieve symptoms by taking acetaminophen (Tylenol), taking a warm bath, or using a heating pad. Refrain from drinking alcohol for the first 24 hours after coming home. Avoid inserting anything into your vagina for about a week following surgery, including sexual intercourse. Manage vaginal bleeding with a pad instead of tampons.
Call your doctor if you experience any symptoms that may indicate an infection:
Fever over 100 degrees
Nausea and vomiting lasting longer than 24 hours
Swelling, redness, or seepage from the surgical site
show less
If you believe you are experiencing symptoms of, or suffering from Diagnostic Laparoscopy, or have questions about it, please see your doctor.

We also invite you to establish care with Dr. Aliabadi. Please click here to make an appointment or call us at (844) 863- 6700.

Latest posts by Dr. Thaïs Aliabadi
(see all)