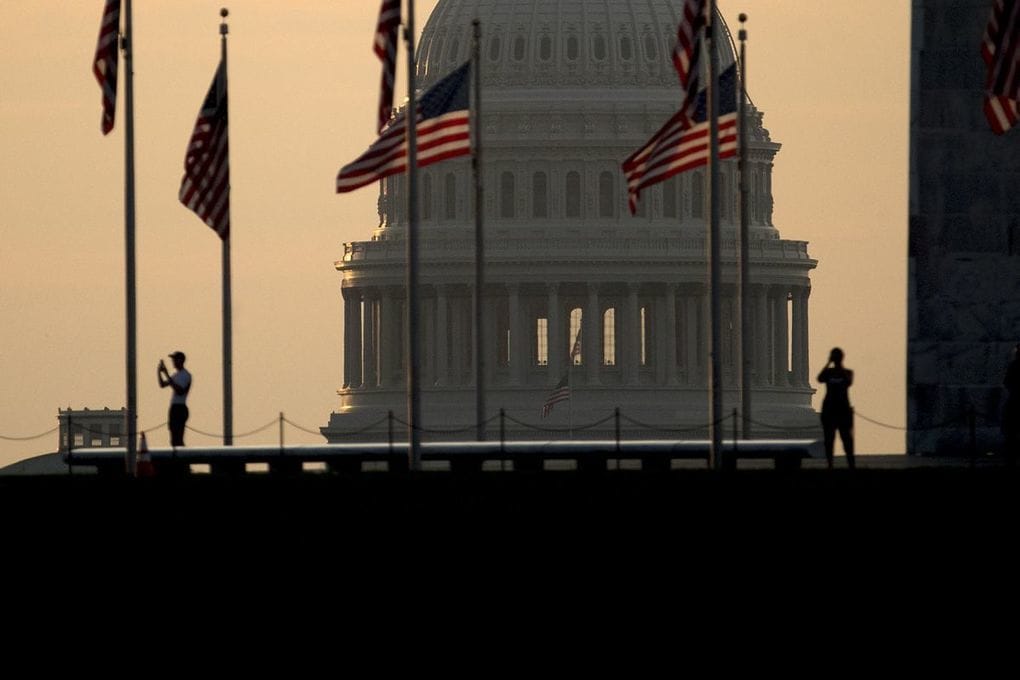 Almost two-thirds say this is the lowest point in U.S. history—and it's keeping a lot of them up at night
Tossing and turning instead of sleeping soundly is becoming the nation's new midnight pastime. Worrying about health care, the economy, terrorism and the political divide is keeping folks up at night. Wide-eyed and awake at 3 in the morning, social media becomes a tempting distraction.
November 1 is National Stress Awareness Day
It is hard to believe that almost two-thirds of Americans, or 63 percent, report being stressed about the future of the nation. This is according to the American Psychological Association's 2017 Stress in America survey, conducted in August and released today. Concern about the fate of the union tops longstanding stressors such as money and work. A larger proportion of Democrats (73 percent) reported feeling stress than Independents (59 percent) and Republicans (56 percent).
The "current social divisiveness" in America was reported by 59 percent of those surveyed as keeping them up at night. When the APA surveyed Americans a year ago, 52 percent said they were stressed by the presidential campaign. Since then, anxieties have only grown.
It's not surprising that Americans are stressed to the max
A majority of the more than 3,400 Americans polled, 59 percent, said "they consider this to be the lowest point in our nation's history that they can remember." That sentiment spanned generations, including those that lived through World War II, the Vietnam War, and the terrorist attacks of Sept. 11.
"We have a picture that says people are concerned," said Arthur Evans, APA's chief executive officer. "Any one data point may not be so important, but taken together, it starts to paint a picture."
Stress is now seriously impacting all age groups
Even millennials who should be enjoying the carefree days of youth are experiencing high anxiety.
There's some good stress news to report!
Thankfully the report also mentions some good news. Americans are more aware that the relationship between stress and good heath are not complimentary. The study says 53 percent reported using exercise and meditation as regular tools they use to cope with stress. Evans adds, "I think it's really important for people to disconnect from the constant barrage of information."
This is a very timely story for what we are seeing right now. Every single day there seems something else to worry about. We all should find a moment or two (or three or more) to unplug and wind down on a regular basis. I tell my patients that it could save their lives. Now what will it take for me to follow that advice?
Believe me, I am really trying.
Let me know what you think. Thaïs
Read the full article at: www.bloomberg.com

Latest posts by Dr. Thaïs Aliabadi
(see all)