This topic has become oddly complex and convoluted, but it doesn't need to be
If you, or anyone you care about, has been vaccinated against the Covid-19 virus, you might want to copy this article for future reference.
Since the Covid-19 vaccine rollout got underway earlier this year, ongoing research has shown the vaccines' robust protection will fade over time. So, the Centers for Disease Control and Prevention (CDC) recommend receiving an additional dose, or "booster" shot. Booster shots are very common for vaccinations; just think of all the shots and boosters you had to get as a kid.
In the US, the Food and Drug Administration (FDA) has approved three vaccines: Moderna, Pfizer-Biontech ("Pfizer"), and Janssen/Johnson & Johnson (J&J). Both the Moderna and Pfizer vaccines are administered in pairs; you need two shots in order to be fully vaccinated. The J&J vaccine is designed for a single injection.
Which initial vaccines have performed the best so far?
The CDC published a report in September which graded the effectiveness of the three approved vaccines, as known at that time.
The report revealed that between two weeks to four months after complete vaccination, the Moderna coronavirus vaccine was 93% effective against hospitalization due to Covid. The Pfizer vaccine (which also requires two shots for full vaccination) was 91% effective against hospitalization during that same time span.
The only available data on the J&J vaccine showed that, at 28 days after receipt of the prescribed single-shot dose, it is 68% effective against hospitalization.
The Pfizer and Moderna are mRNA vaccines, which makes them relatively easy to quickly produce on a massive scale, and they can be swiftly adapted to battle evolving viruses, such as the Delta variant.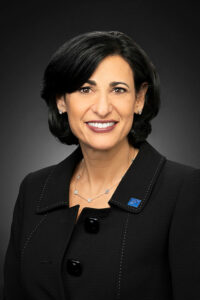 Who should get the booster shot?
Anybody at high risk of exposure to the virus should get booster shots. That includes those whose systems are immunocompromised, people whose immune systems are weakened by conditions such as HIV or rheumatoid arthritis, for example. It also includes those with asthma, lung issues, and virtually any condition that would make you extra compromised if you got Covid.
Also, caregivers in long-term care settings should be diligent about providing booster shots for those for whom they are responsible. Older adults and those with underlying medical conditions should also be provided the additional protection that booster shots give. The CDC has published a full list of underlying health conditions that make you more likely to get severely ill from Covid-19.
Eligibility for booster shots is no longer an issue, at least in California, where public health agencies are being directed to provide booster shots to any adult who requests one. And this will be the case nationwide very soon, if not by the time you read this.
Is it okay to mix and match vaccines?
Yes! CDC Director Dr. Rochelle Walensky says it's fine to get a Covid-19 vaccine booster dose made by a drug manufacturer other than the creator of your original vaccine. In other words, vaccine mixing is fully acceptable.
Walensky's flexibile attitude is based on a study funded by the National Institute of Allergy and Infectious Diseases. That study compared levels of antibodies, as measured before and after receipt of booster shots.
Antibodies are the components of the human immune response system which do battle against infectious diseases like the Covid-19 virus. There is a high degree of correspondence between a person's antibody levels and that person's level of immunity against serious illness.

Which booster shot is best for those who initially received the Pfizer vaccine?
People who first got two doses of Pfizer vaccine and then received a Moderna booster dose had antibody levels increase by a multiple of 32 over the antibody level recorded just before the booster shot was received.
Initial Pfizer dose recipients who got a Pfizer booster had their antibodies multiplied by a factor of 20.
Pfizer recipients who got a J&J booster had their antibodies multiplied by 13.

Which booster shot is best for those who first got the Moderna vaccine?
The mix/match study found that people who originally got the Moderna Covid-19 vaccine, and then received a Moderna booster, had their antibody level multiplied by 10.
Those who followed Moderna vaccination with a Pfizer booster multiplied their antibody levels by 11.
A Moderna / J&J combination yielded antibody levels multiplied by 6.
Which booster shot is best for those who received the J&J vaccine?
The first dose of J&J vaccine, followed by a second dose from Moderna, yielded an astonishing 76 times the number of antibodies recorded just prior to the booster
A J&J vaccine followed by an extra dose of Pfizer multiplied antibody levels by 35.
A first J&J vaccination, followed by a second shot of J&J, yielded an antibody multiplier of only 4.
While antibody levels don't tell the whole story of conferred immunity, it does look like a Moderna booster is optimal for those who initially received J&J vaccine.
Recipients of the initial J&J vaccine should consider getting their booster shot two months after the initial dose.
Covid-19 booster shots really do work
Dr. Anthony Fauci, the government's top infectious diseases expert, cites a study of 4 million people in Israel which showed that, 12 days after a Pfizer booster shot, the incidence of severe disease in people over 60 was 19 times lower. Severe disease was more than 22 times lower in people 40 to 60 years old.
Fauci also cited data Pfizer derived from a 10,000-participant randomized controlled trial. Those who got booster shots "had a relative vaccine efficacy of close to 96%," compared with people who did not get booster shots, Fauci said. So, booster shots are a powerful weapon against the Covid-19 virus.
What are the vaccine booster side effects?
You might experience the same sort of side effects you noticed from the first vaccine, similar to what you might expect from a flu shot, such as some soreness at the injection site. But you might not. Many of us got the Moderna booster, which is a half does of the normal vaccine, and most of had no side effects except a sore arm.
But it is possible to get a fever and have aches, both head and body, together with some tiredness for a day or two. The symptoms do not mean that you have a disease; they only show that your immune system is responding to the shots and building up protection against the virus. Which, as Martha Stewart would say, "is a good thing!"  
What's the long-term prospect of Covid-19?
The emerging expert consensus is that the Covid-19 virus is probably never going to entirely vanish from our world. Covid-19 may be a constant in our lives for the foreseeable future. But with proper protective measures, we can stop it from continuing to disrupt our lives.
It wasn't that long ago that polio was a constant threat, but with vaccinations, we've managed to eradicate it. As children, nearly all of us were given vaccines against diphtheria, typhoid, measles, rubella, etc., etc.; we routinely give our own children the same vaccinations. Scientists have even developed a chicken pox vaccine, protecting our children from a disease we had to suffer through. Our children will similarly protect their children. Covid-19 and its variants will become just another disease we almost automatically protect ourselves against. And life will go on.
About Dr. Aliabadi
As one of the nation's leading OB/GYNs, Dr. Thaïs Aliabadi offers the very best in obstetrics and gynecology, including telehealth appointments. Together with her warm professional team, Dr. Aliabadi supports women through all phases of life. She creates a special one-on-one relationship between patient and doctor.
We invite you to establish care with Dr. Aliabadi. Please click here to make an appointment or call us at (844) 863-6700.
We take our patients' safety very seriously. Our facility's Covid-19 patient safety procedures exceed all CDC and World Health Organization recommendations. Masks are required in our office at all times during the coronavirus pandemic.
The practice of Dr. Thais Aliabadi and the Outpatient Hysterectomy Center are conveniently located for patients throughout Southern California and the Los Angeles area. We are near Beverly Hills, West Hollywood, Santa Monica, West Los Angeles, Culver City, Hollywood, Venice, Marina del Rey, Malibu, Manhattan Beach, and Downtown Los Angeles.

Latest posts by Dr. Aliabadi Education Team
(see all)