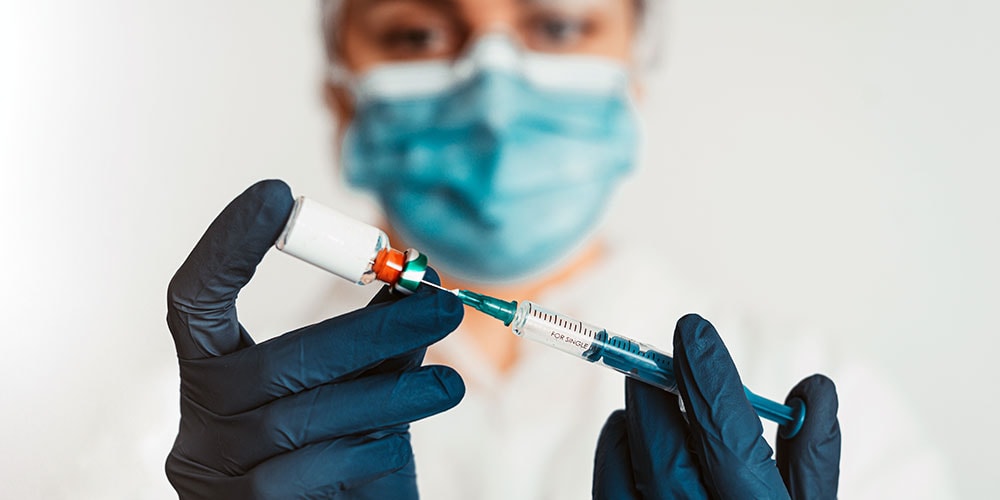 The Covid-19 pandemic has been so tough in so many ways. For example, some of us have had to learn how to write blog articles about vaccines based on something called "mRNA."
What is mRNA technology?
mRNA stands for messenger ribonucleic acid, which is sort of a cousin to DNA. Our messenger RNA translates the genetic instructions contained in our DNA for the benefit of the 40 trillion (or so) cells in our bodies. mRNA encoding teaches those cells which, and how many, proteins to make.
The proteins we're talking about here are large, complex molecules that play many critical roles in human biology. Those proteins handle most of the work that gets done in our 40 trillion cells, and they are necessary to maintain the structure, function, regulation, and defense of the body against pathogens.
Medical researchers at pharmaceutical companies such as Moderna and Pfizer-Biontech created a synthetic version of mRNA, designed to train the human immune system to recognize and destroy the invading coronavirus.
Quite recently we learned that the use of synthetic mRNA in defense of the human body isn't new to those pioneering medical researchers.
Scientists have spent decades learning how to use mRNA against a deadly disease. But the target disease was not the coronavirus, which didn't yet exist. The enemy pathogen they were planning to aim mRNA at was cancer.
Clinical trials show that mRNA can be part of a cure for cancer
The SARS-CoV-2 mRNA vaccination development was successful because scientists taught the body's antibodies to recognize the virus's distinctive "corona" spike protein, identify the invading virus as being "not-self", and launch an effective immune response.
Cancer is hard to treat because it's basically an insurrection of the body's own cells. So, the immune system doesn't always recognize cancer as the enemy.
A phase II vaccine trial is being conducted at the University of Texas MD Anderson Cancer Center. The goal of the trial is to prevent colorectal cancer from becoming metastatic after surgery.
The standard treatment for many colorectal cancer patients is surgery. But cancer cells can continue to circulate in the body even after the tumor has been surgically removed. The post-surgery presence of those circulating cancer cells substantially increases the chances that the patient's cancer will return.
The MD Anderson trial's adjuvant (that means supplemental) treatment protocol calls for tissue from the tumor to be sent to a specialized laboratory. There, it's tested for the genetic mutations that accelerate the cancer's growth. Somewhere between 5 and 20 mutations, in a pattern specific to that patient's own unique tumor, are generally found during such testing.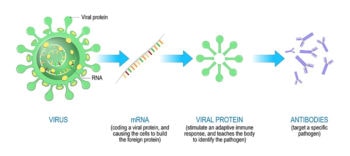 Next, a personalized mRNA vaccine is created. That vaccine will be an exact match to the pattern of the patient's own tumor. Just as in a Covid-19 vaccination, the cancer vaccine tells the patient's immune system to find, recognize, and destroy any cells that have that same pattern, no matter where they are in the body.
The MD Anderson health care team is hopeful that their personalized cancer vaccines will have "primed the patients' immune system to go after the residual tumor cells, clear them out, and cure the patient."
Moderna's personalized vaccine development
Moderna is also applying mRNA vaccine technology to the emerging field of cancer immunotherapy, AKA immune-oncology.
Activation of antigen-specific T-cell responses often achieves encouraging antitumor results. But many patients' cancers, including lung cancer, breast cancer, prostate cancer, and melanoma, often respond only partially to this sort of cancer treatment.
Moderna is therefore utilizing highly computerized clinical research to achieve personalized cancer treatment. Through what Moderna calls "next-generation sequencing," they find mutations, called neo-epitopes, on a patient's cancer cells.
Using algorithms developed by an in-house bioinformatics team, they predict the 20 neo-epitopes on the patient's cancer that are likely to elicit the strongest immune response. The team then creates a vaccine that encodes for each of those mutations and loads it onto a single mRNA molecule.
This vaccine has the potential to help the patient's immune system better recognize cancer cells and destroy them.
What are immune checkpoint inhibitors?
Our immune system has built-in checks and balances. One such guardrail, known as a checkpoint, prevents overly robust immune system responses.
However, when it comes to dealing with cancer cells, overly robust can be quite literally "just what the doctor ordered."
A cancer therapy designed to prevent the restraining action of a checkpoint, and thereby promote a full-bore attack on the hostile cell, is known as an immune checkpoint inhibitor.
Moderna's cancer vaccine is designed to work well in conjunction with immune checkpoint inhibitor therapies. The vaccine is also designed to reduce the toxicity of any side effects, resulting in better tolerability.
What are monoclonal antibodies?
mRNA cancer vaccines are not the only promising cancer treatment. Antibodies are an important component of the complex team that forms the human immune system. A monoclonal antibody is a synthetic antibody, cloned in a lab and used as anti-cancer therapy.
An antibody's job is to attach itself to a molecule, known as an antigen, that is located on the surface of a hostile cell. When an antibody, whether cloned or natural, binds to an antigen, it can serve a number of functions:
Flagging cancer cells. Cancer cells that are coated in antibodies may be more easily detected and targeted for destruction.
Blocking the pathway between a tumor and the proteins that it needs for nourishment. Tumors also need to eat.
Triggering an immune system response that would destroy the membrane (outer wall) of a tumor.
Cutting off a tumor's blood supply. Just like healthy tissue, cancers need a blood supply to thrive.
Counteracting a checkpoint. As discussed above, anything that negates a regulatory checkpoint gives the cancer-fighting cells an opportunity to fight more freely.
Delivering medication. Because of a monoclonal antibody's ability to connect with a cancer cell, the antibody can be MacGyvered to undermine the cancer with either chemotherapy or radiation.
Binding cancer cells to immune cells. Some drugs combine two monoclonal antibodies: one that attaches to a cancer cell and one that attaches to an immune system cell. This two-way connection may empower the immune system's attacks on the cancer cells.
Why are mRNA Covid-19 vaccines so exciting?
Because hope is no longer just on the horizon; it's a lot closer than that. You might even say it's a good time to be an oncologist.
Modern medicine has engineered significant advances in new cancer treatments, and there has been a steady decline in cancer deaths in the United States over the past 30 years. Still, about 10 million cancer patients worldwide die from cancer each year. So it's encouraging to know that medical science is progressing rapidly to help cure cancer in addition to infectious diseases.
About Dr. Aliabadi
As one of the nation's leading OB/GYN's, Dr. Thaïs Aliabadi offers the very best in obstetrics and gynecology, including telehealth appointments. Together with her warm professional team, Dr. Aliabadi supports women through all phases of life. She creates a special one-on-one relationship between patient and doctor.
We invite you to establish care with Dr. Aliabadi. Please click here to make an appointment or call us at (844) 863-6700.
We take our patients' safety very seriously. Our facility's Covid-19 patient safety procedures exceed all CDC and World Health Organization recommendations. Masks are required in our office at all times during the coronavirus pandemic.
The practice of Dr. Thais Aliabadi and the Outpatient Hysterectomy Center are conveniently located for patients throughout Southern California and the Los Angeles area. We are near Beverly Hills, West Hollywood, Santa Monica, West Los Angeles, Culver City, Hollywood, Venice, Marina del Rey, Malibu, Manhattan Beach, and Downtown Los Angeles.

Latest posts by Dr. Aliabadi Education Team
(see all)