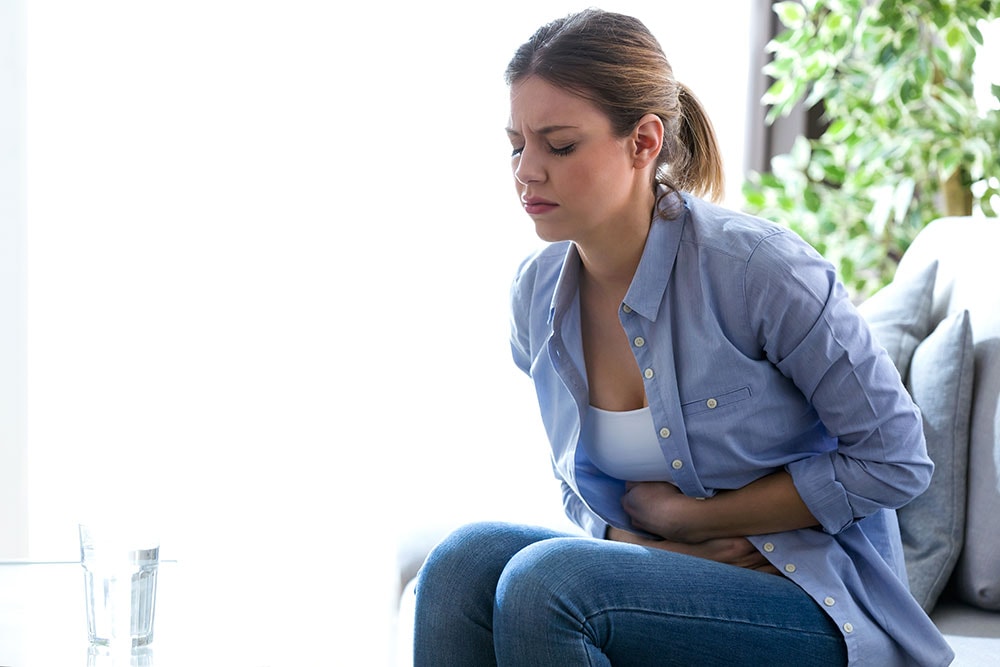 Experiencing too much pain? Check out these top remedies for menstrual cramps that can ease your belly pain in no time.
Most of my patients experience mild to moderate menstrual cramping and pain at some point in their lives. Many have asked about remedies for menstrual pain to use at home. Before we explore some of those home remedies – a brief review of menstrual pain and its causes.
First of all, what are prostaglandins?
Menstrual cramping and pain occur when (or just before) a menstrual period begins. The primary causes of "normal" menstrual pain are chemicals called prostaglandins. Prostaglandins are produced by the uterine wall. Their job is to cause the contractions which stimulate menstrual flow. However, women with high levels of prostaglandin generally experience more intense uterine contractions which constrict the blood supply to the uterus. This deprives the uterine muscle of oxygen, which leads to the severe pain of intense menstrual cramping.
Other causes of severe menstrual pain include:
Endometriosis – a serious condition that results from uterine tissue growing outside the uterus.
Benign growths in the uterus.
Infections in the reproductive tract.
Abnormal pregnancies.
Flawed or badly fitting intrauterine devices.
Ovarian cysts.
An unusually narrow cervix.
Obviously, none of the above conditions are amenable to home treatments. But the mild to moderate menstrual pain that many women experience can often be eliminated or reduced without seeing a doctor. The following suggestions are usually helpful.
 1) Take a pill or two.
Anti-inflammatory over-the-counter medications, such as aspirin, ibuprofen, and naproxen, are the most effective remedies for menstrual cramping that you can get without a doctor's help. Ibuprofen can also make your flow lighter.
 2) Drink water.
Staying hydrated won't directly lessen your cramping, but it will reduce the bloating which intensifies cramping.
 3) Avoid fatty and fried foods.
A low-fat, high-fiber diet, focused on whole grains, vegetables, fruits, and nuts, can help limit cramping.
 4) Avoid drinking coffee.
Skip coffee breaks during your period. Caffeine tends to make cramps worse.
5) Portable heating devices.
Microwavable pads or the new rechargeable cordless heating pads specifically designed for menstrual pain can be helpful to use at work or home.
6) Moderate exercise.
Exercise releases endorphins, which are natural painkillers. The pain-making cramps are still happening, but you're not aware of them, because your pain receptors are blocked by the endorphins.
7) Orgasm therapy.
Yes, you read that right. During an orgasm the uterine muscles contract, releasing chemicals in the brain that act as a natural pain reliever. Menstrual cramps – begone!
8) Take a hot bath.
Sometimes slipping into a steamy, sudsy bath can help bring blood flow to the pelvic area, and that helps the muscles causing cramps to relax and ease up.
There's another category of home remedies that might be helpful (although there's limited scientific evidence attesting to their efficacy)
9) Drink carrot juice.
Carrot juice has many benefits. It's rich in iron to help balance out the body with the loss of blood during a period.  Carrots are also rich in beta carotene that converts to vitamin A which helps to minimize blood flow and control heavy bleeding.
10) Papaya.
A potent anti-inflammatory agent, papaya is very helpful in treating menstrual cramps. Also, it has nutrients like carotene, iron, calcium, and vitamins A and C that help soothe the uterine walls and ease muscle contractions. Just before and during your period, include papaya in your diet to minimize or eliminate pain.
11) Turmeric powder.
Turmeric helps control inflammation and can help reduce excessive blood flow during menstruation. Make a tea of powdered turmeric, cinnamon, and ginger with milk or dairy-free coconut milk.
12) Peppermint tea.
Drinking a cup of peppermint tea 2 or 3 times a day can help to soothe menstrual cramps and ease pain.
13) Massage with lavender oil.
Using lavender oil to massage the lower abdomen may help to reduce the pain and discomfort of menstrual cramps.
Now for an "unusual" suggestion we've heard about
We're not wanting to try it ourselves, but if you have, PLEASE let us know how it worked for you. :)
14) Asafoetida.
This potent-smelling spice is sometimes referred to as "food of the gods". It's commonly used in Persian and Indian cooking for flavoring, food preservation, and fragrance. From a nutritional perspective, asafetida provides protein, fiber, carbohydrates, calcium, phosphorous, iron, niacin, carotene, and riboflavin.
Asafoetida can help with menstrual pain, irregular menstruation, and heavy blood flow during menstruation. It boosts progesterone secretion and promotes smooth blood flow, and thus provides relief from these common female issues. Mix a pinch of asafetida, one-half teaspoon of fenugreek powder, and salt for taste in a cup of buttermilk. Drink two or three times daily for a month to alleviate the pain and discomfort accompanying menstrual periods.
After all these suggestions, here's the important one: Never ignore severe pain
I need to emphasize that ANY severe abdominal pain requires a doctor's prompt attention. Please don't ignore intense pain. It's a KEY indicator that a patient needs a gynecological examination to rule out endometriosis and other serious conditions.
Over the course of my practice, I have developed particular expertise in the diagnosis and treatment of endometriosis.   It's especially difficult to diagnose and often missed by many doctors. When left untreated, endometriosis is a common cause of infertility.
Dysmenorrhea or painful menstrual periods is a concern for many women. If menstrual pain and cramping is affecting your daily activities, these suggestions may be worth a try. Let me know what you think.  Thaïs
Read the full article at: www.dumblittleman.com
About Dr. Aliabadi
As one of the nation's leading OB/GYN's, Dr. Thaïs Aliabadi offers the very best in obstetrics and gynecology, including telehealth appointments. Together with her warm professional team, Dr. Aliabadi supports women through all phases of life. She creates a special one-on-one relationship between patient and doctor.
We invite you to establish care with Dr. Aliabadi. Please click here to make an appointment or call us at (844) 863-6700.
We take our patients' safety very seriously. Our facility's Covid-19 patient safety procedures exceed all CDC and World Health Organization recommendations. Masks are required in our office at all times during the coronavirus pandemic.
The practice of Dr. Thais Aliabadi and the Outpatient Hysterectomy Center are conveniently located for patients throughout Southern California and the Los Angeles area. We are near Beverly Hills, West Hollywood, Santa Monica, West Los Angeles, Culver City, Hollywood, Venice, Marina del Rey, Malibu, Manhattan Beach, and Downtown Los Angeles.

Latest posts by Dr. Thaïs Aliabadi
(see all)
Reader Interactions