While many think of gynecology as women's specialty care, it really isn't that simple. There is actually a large population of male and gender-nonconforming people who miss out on life-saving medical care because of this misconception.
In reality, the range of health issues gynecologists address affects far more than just women.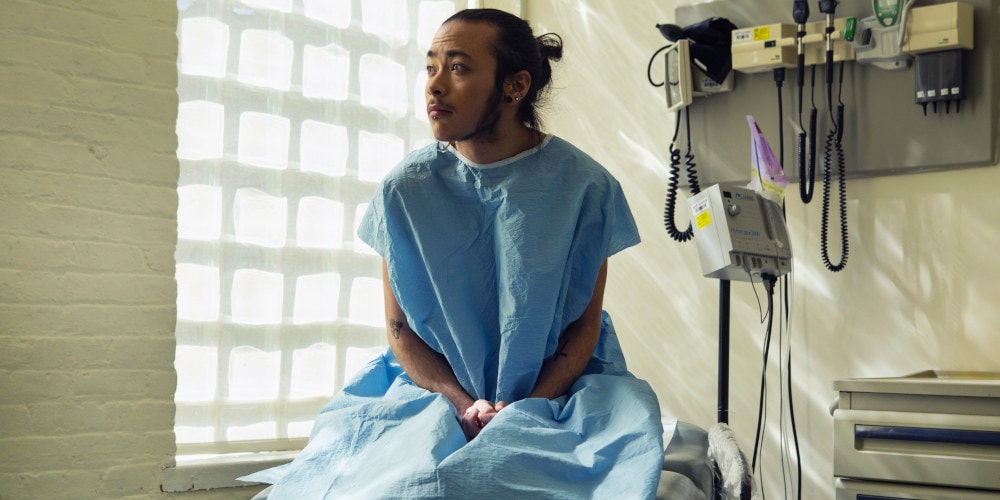 What does a gynecologist do?
Okay, so if a gynecologist doesn't just address women's health, what do they do? Some of the care provided by gynecologists includes:
Pap smears
Vaginal, uterine, ovarian, and cervical health and screening
Breast cancer screening
Testing for sexually transmitted infections (STIs)
Contraception and family planning
Hormone therapy
Most gynecologists are also obstetricians, meaning they also provide care during pregnancy and childbirth.
While a primary care provider can also prescribe birth control and perform STI testing, an OB/GYN is specially trained on reproductive health issues. Anyone with a cervix, vagina, uterus, ovaries, or fallopian tubes needs regular gynecologic care, regardless of gender.
Many trans men and nonbinary patients should be seeing an OB/GYN. However, studies have shown that over 50% of trans men avoid gynecological care.
What is a trans man?
In 2016, the Williams Institute at UCLA School of Law estimated there were 1.4 million transgender adults in the US. But, depending on where you live, you may never knowingly interact with a trans person.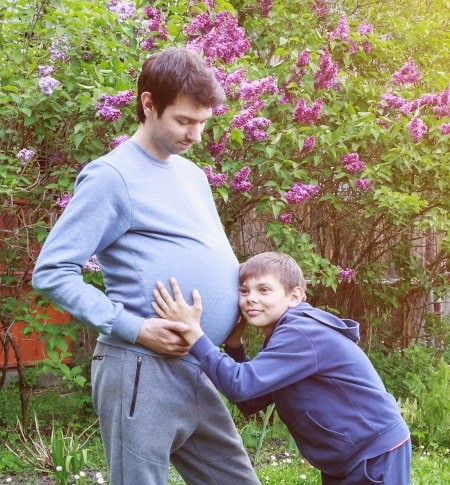 So, what is a transgender man? We are all assigned a gender at birth when the doctor looks at our genitals and declares "it's a boy!" or "it's a girl!" If you agree with your assigned gender, you are cisgender. If you don't agree with your assigned gender, you're transgender. A transgender man is a man who was assigned female at birth (AFAB).
A trans man may undergo testosterone therapy or surgical procedures to help his body better align with his identity – this is known as gender-affirming care. However, not all trans men choose to undergo gender-affirming surgery; these men still have the genitals they were born with.
Do trans men have periods?
Sometimes! After six months to a year, testosterone therapy will interrupt menstruation. Some trans men choose not to undergo medical or surgical gender transition and continue having regular periods.
Can a trans man get pregnant?
If he still has a functioning uterus and ovaries, a trans man can get pregnant. Testosterone is not a functional birth control, so contraception should still be used if there's a risk of pregnancy.
Some trans men actively choose to carry a pregnancy.
Why would a trans woman go to a gynecologist?
A transgender woman is a woman who was assigned male at birth (AMAB). Does someone without a uterus or cervix still need gynecological care? Sometimes!
A trans woman who's had reconstructive genital surgery (commonly referred to as "bottom surgery") will still need gynecological care for her new vulva and vagina. Your OB/GYN can also prescribe and monitor estrogen or progesterone hormone replacement therapy (HRT), test for STIs, and screen for intimate partner violence. In addition, anyone with breast tissue needs regular breast cancer screenings – especially if you have a family history of breast cancer.
Some trans women undergoing gender-affirming hormone therapy experience PMS-like symptoms due to increased estrogen levels. While they won't actually menstruate, they may still benefit from consulting with an OB/GYN about their new symptoms.
What is nonbinary?
Growing up, gender was probably taught to you as a binary – boy or girl, blue or pink – while it's really more like a giant color wheel. People who don't identify as a man or woman are nonbinary. They may be closer to one or the other, a little bit of both, neither, or any number of other variations.
Are nonbinary people trans? Yes, but not all of them identify that way.
But no matter how they identify, a nonbinary or transgender person with a vagina, uterus, cervix, etc. still needs an OB/GYN.
Do you have to go to a gynecologist?
We'd definitely recommend it! You'll need regular pelvic exams and Pap tests for cervical cancer screenings and HPV testing. Your OB/GYN can also handle breast cancer screenings. If you've had masculinizing chest surgery (commonly called "top surgery") you may still need regular mammograms or MRIs if you have any remaining breast tissue.
Having an established relationship with an OB/GYN you trust will also help for future healthcare needs. Your OB/GYN can provide obstetric care if you choose to pursue a pregnancy. They can also perform or provide a referral for gender-affirming surgeries such as hysterectomies or salpingo-oophorectomies (removal of the fallopian tubes and ovaries).
Finding a trans-friendly gynecologist
As a member of the LGBTQ+ community, it can be difficult to find a healthcare provider that (1) knows how to handle your specific circumstances and (2) doesn't have a bias based on your gender or sexual orientation.
If you are struggling to find a provider in your area, the World Professional Association for Transgender Health (WPATH) has a database of trans-friendly OB/GYNs, general practitioners, and other specialists.
What should transgender patients expect at their OB/GYN appointment?

If you started going to the gynecologist before coming out/transitioning, the experience will be very much the same. However, if talking about your body triggers or worsens your gender dysphoria, you may benefit from a more gentle, considerate approach.
But, in general, an OB/GYN appointment will include the following parts:
Intake

Inform the clinic staff of your name and pronouns (especially if your chosen name is different from your legal name). Everyone – front desk staff, nurses, clinicians, etc. – should refer to you by your correct name and pronouns. If they don't, you may want to find a different doctor.
Sitting in the waiting room is a good time for breathing exercises, listening to music, or another quiet, relaxing activity.
Questions
When you're taken back to the exam room, you'll answer questions about your medical history, family medical history, and sexual activity. If you menstruate, they'll also want to know the date of your last period. The doctors are there to support you, not judge you, so be honest about sexual activity as well as any medications, surgeries, or hormones.
This is also your opportunity to ask any questions or raise concerns about the exam, your body, or your health. Make sure to tell your doctor about any irregular bleeding or pain.
Gynecological exam
If you have a uterus or ovaries, your doctor will probably want to do a pelvic exam. The doctor inserts one or two (gloved) fingers into the vagina and presses gently on the abdomen with the other hand. This allows them to feel the size and location of the uterus, ovaries, and fallopian tubes and check for irregularities.
This can be uncomfortable, but should not hurt. If you experience pain, tell your doctor.
If you have a cervix, the doctor will most likely do a Pap smear. A plastic or metal tool called a speculum is inserted into the vagina to gently hold it open. Again, this can be uncomfortable, but shouldn't hurt. With the vagina held open, the doctor will gently scrape the cervix to collect cervical cells to test for HPV or signs of cervical cancer. They can also take a second swab to test for some STIs.
If all tests are normal, you can go years between pelvic exams. If the Pap test comes back abnormal, your doctor will schedule the necessary follow-up.
Breast exam
If you have breast tissue, you should be doing regular at-home breast checks to check for lumps, swelling, or dimpling skin. At your appointment, your doctor will gently press on your breast while you lie down and hold your arm at different angles to stretch the skin.
It's okay to ask for support
Reproductive health care is important. And pelvic exams are uncomfortable (only about 56% of cis women get their regular gynecological exam). Add in the extra emotional discomfort for nonbinary and transgender individuals, and it's easy to see why only about 40% of trans men report actually going to an OB/GYN.
The importance of emotional comfort cannot be understated, especially with something as invasive as a pelvic exam. That's why over 42% of trans male patients reported preferring female gynecologists – because they're gentler and more compassionate.
It's okay to need extra support to get your gynecological care. Whether that's taking a support person with you, having the doctor explain each step before they do it, or listening to a favorite song during the exam, do whatever it takes to take care of your health.
Happy Pride Month from Dr. Aliabadi
As one of the nation's leading OB/GYNs, Dr. Thaïs Aliabadi offers the very best in gynecological and obstetric care. Together with her warm, professional team, Dr. Aliabadi supports patients through all phases of life. She fosters a special one-on-one relationship between patient and doctor.
We invite you to establish care with Dr. Aliabadi. Please click here to make an appointment or call us at (844) 863-6700.
We take our patients' safety very seriously. Our facility's Covid-19 patient safety procedures exceed all CDC and World Health Organization recommendations. Masks are required in our office at all times during the coronavirus pandemic.
The practice of Dr. Thais Aliabadi and the Outpatient Hysterectomy Center is conveniently located for patients throughout Southern California and the Los Angeles area. We are near Beverly Hills, West Hollywood, Santa Monica, West Los Angeles, Culver City, Hollywood, Venice, Marina del Rey, Malibu, Manhattan Beach, and Downtown Los Angeles.

Latest posts by Dr. Aliabadi Education Team
(see all)