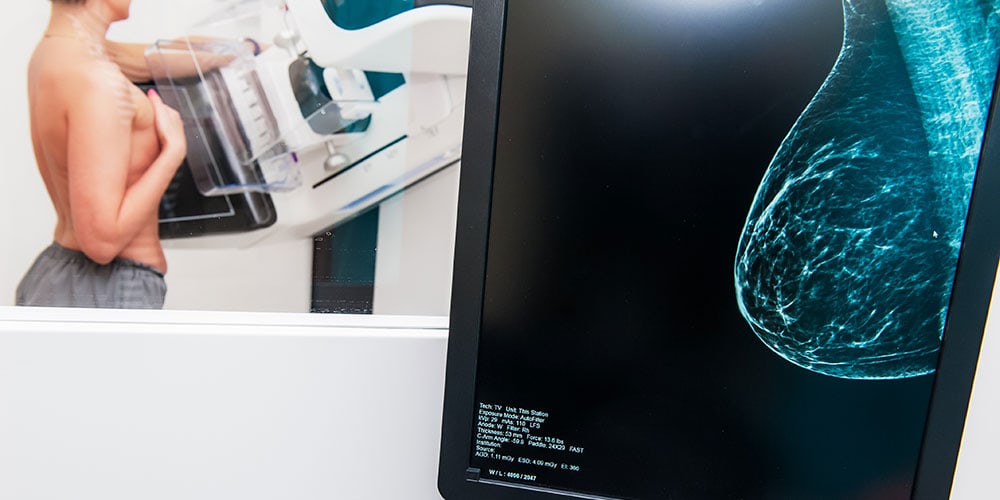 As some of you may know, I have first-hand knowledge about how critically important it is to stay on top of breast cancer.
Thus, it is shocking to me that 22 million cancer screening mammograms were lost or canceled since the start of the pandemic. This is a grim statistic to one who owes her life to cancer screening and early breast cancer detection.
In addition to my personal experience with breast cancer, let me review with you what mammography is, why it is so incredibly important, and how often you should get one, plus dispel some myths about mammograms.
My breast cancer journey
A couple of years ago, during a routine mammogram, doctors found a small lump in my left breast and biopsied it. I was told it was "just some pre-cancerous cells" called hyperplasia, and I should come back in six months.
I left my screening mammogram feeling unsettled and unwilling to accept the easy answer. For those of you who know me, this should not come as a surprise.
After returning to my office, I decided to calculate my risk of developing breast cancer using an online cancer risk calculator. I discovered I had between a 38 and 50 percent chance of having breast cancer, despite having no genetic factors or other pre-existing conditions, except for a tiny pre-cancerous mass. But still, even a 38 percent chance was too high for my comfort.
I thought long and hard about my choices and decided to pursue a double mastectomy to beat down those odds and spend a long life with my children and husband. One would think that being a well-known doctor with an excellent reputation would garner enough respect to have a surgeon respect my wishes. But it did not happen that way.
I spent almost a year fighting with several surgeons, both men and women, who all told me I was crazy. They all said I should just stop worrying and monitor my status with twice-yearly exams.
I disagreed and continued to fight for my decision. If I, a doctor, would not be taken seriously about my cancer risk and wishes, I was horrified at how it must be for women in my position who do not know every good breast surgeon in town.
Finally, a doctor agreed to fulfill my wishes, though she too thought I was overreacting. As a result of the surgery, the doctor found significant cancerous tissue in my right breast.
This experience changed my life in many significant ways. It taught me to always embrace my instincts, for me, my family, and my patients. So, I cannot emphasize enough to you, dear reader, the importance of breast cancer screening.
October is Breast Cancer Awareness Month. Make this one a lifesaver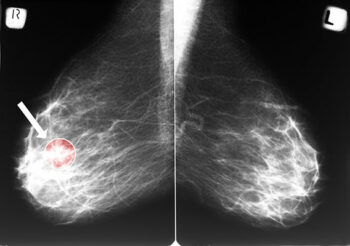 Experts say only about 40 percent of women eligible for a mammogram follow through during normal times. This statistic is even worse when you figure in the huge drop in mammograms during the pandemic.
October is Breast Cancer Awareness Month, so now is the time to take control of your health and future, go to a mammography facility, and get your annual mammogram.
Frequently Asked Questions about Mammograms
What are mammograms?
Digital mammography concerns X-ray pictures of the breast tissue. Regular mammograms are the best tests radiologists have to detect breast cancer or other abnormalities early, sometimes up to three years before they can be felt as a lump.
Don't wear deodorant, talcum powder, or lotion under your arms or on your breasts during your diagnostic mammography because these may appear on the mammogram and interfere with the correct diagnosis.
Breast tomosynthesis–also called 3D mammography and digital breast tomosynthesis (DBT)–is an advanced form of breast imaging where multiple images of the breast are taken from different angles.
What are mammograms used for?
Mammograms are an X-ray of the breast to detect any potential cancer symptoms or breast problems, and as a baseline to compare the patient's breasts to previous exams. This is why mammograms are important.
In addition, if lumpy bits of calcium, tumors, or cysts are discovered, the doctor can biopsy the specimen to check for cancerous cells.
When are diagnostic mammograms recommended?
Women over 40 with an average risk of developing breast cancer should be screened annually, according to the screening guidelines of the American College of Radiology.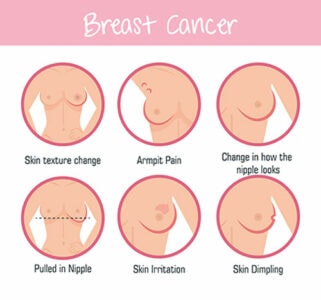 Women at higher-than-average risk of developing breast cancer (family history, genetic issues, history of breast cancer) may want to take a more aggressive approach. This might include a breast MRI (for dense breasts) or ultrasound in addition to mammograms.
Women with symptoms including nipple discharge, palpable lumps in the breast, or other concerning symptoms of breast cancer may be referred for a mammogram as well.
Sometimes digital mammograms give a false positive–there are no signs of breast cancer but a lump is misdiagnoses giving inaccurate mammogram results.
Are mammograms necessary every year?
Put simply, if you are 40 years old or older, the answer is yes, according to the National Cancer Institute. Your doctor may do a follow-up if abnormalities are found.
Do you still need mammograms after menopause?
For postmenopausal women with an average risk of breast cancer, a mammogram once every two years is usually a safe option. But please consult with your healthcare provider if you have other risk factors.
Are mammograms necessary after age 70?
Women up to age 75 should have a mammogram every 1 to 2 years.
Are mammograms necessary after age 80?
Experts do not agree on the benefits of having a mammogram after 75, but I often believe it is a good idea, especially if in the high-risk category.
Do mammograms hurt?
The process may differ for each woman. Some patients may feel minor discomfort while in the X-ray machine, and others feel nothing. The entire procedure takes no more than 15 minutes while X-ray images are taken from different angles. The test may take slightly longer if the patient has dense breast tissue.
Are mammograms bad for you? Does a mammogram cause cancer?
I get asked from time to time "can mammograms cause cancer?" The answer is "no."
Mammograms' low-dose X-rays don't expose you to a radiation dose any higher than a traditional chest X-ray, thus the risk posed by a single scan is extremely small.
However, technologists suggest limiting the number of mammograms, as they suggest limiting all causes of radiation exposure.
Can a man get breast cancer? Do men need mammograms too?
Yes, men get breast cancer, and yes again, some absolutely need mammograms.
Even though breast cancer is 100 times more common in women than men, about 2,600 new cases of male breast cancer are diagnosed every year. There are also about 440 deaths in men each year according to the American Cancer Society.
Though small in comparison to the approximately 40,000 women who die of breast cancer each year, it is still not to be ignored.
Just as with women, men have to be concerned with several genetic factors that can greatly increase your risk of getting breast cancer. Thus, men should talk to their doctor about breast cancer (and cancer in general) and if they should get a genetic risk assessment.
How much does a mammogram cost?
Thanks to the Affordable Care Act (also known as "Obama Care"), mammograms are available to women in the United States for a nominal charge. If you have health insurance, they are covered.
How much are mammograms without insurance?
The cost for non-insured mammograms varies depending on where you live. However, most mammograms cost between $100 – $250.
You may be eligible for free or low-cost mammogram screenings if you meet these qualifications:
You have no insurance, or your insurance does not cover screening exams.
Your yearly income is at or below 250% of the federal poverty level.
You are between 40 and 64 years of age.
Certain women who are younger or older may qualify for screening services.
To find out if you qualify for a free or low-cost mammogram and where to get screened, call (800) 511-2300.
And the moral of our story is…
At the end of the day, an annual mammogram is worth its weight in gold. If you or someone you know needs this valuable service, ask me or my office staff to point you in the right direction.
Now get your mammogram ASAP. Women who skip just one of their past two mammograms face a significantly higher risk of developing cancer. Trust me on this, you want a mammogram so much more than you want to battle breast cancer, let alone advanced breast cancer.
About Dr. Aliabadi
As one of the nation's leading OB/GYNs, Dr. Thaïs Aliabadi offers the very best in obstetrics and gynecology, including telehealth appointments. Together with her warm professional team, Dr. Aliabadi supports wellness for women through all phases of life. She creates a special one-on-one relationship between patient and doctor.
We invite you to establish care with Dr. Aliabadi. Please click here to make an appointment or call us at (844) 863-6700.
We take our patients' safety very seriously. Our facility's Covid-19 patient safety procedures exceed all CDC and World Health Organization recommendations. Masks are required in our office at all times during the coronavirus pandemic.
The practice of Dr. Thais Aliabadi and the Outpatient Hysterectomy Center is conveniently located for patients throughout Southern California and the Los Angeles area. We are near Beverly Hills, West Hollywood, Santa Monica, West Los Angeles, Culver City, Hollywood, Venice, Marina del Rey, Malibu, Manhattan Beach, and Downtown Los Angeles.

Latest posts by Dr. Thaïs Aliabadi
(see all)