Let's Bust the Stigma About Sex and Menopause
Many of us fear that menopause will bring about the end of our sex lives. However, that doesn't have to be true. Once menopause begins, you can still have a vivid and fruitful sex life – without birth control!
What happens to a woman sexually after menopause?
Sexual problems can happen at any age – stress, medical conditions, relationship troubles, and more can cause decreased libido or sexual function. But the North American Menopause Society reports women are two to three times more likely than men to experience a decreased sex drive as they age.
As we enter into perimenopause (the time leading to menopause, as your ovaries dispense their last eggs), our bodies undergo a series of hormonal changes. As your hormone levels drop, you will notice a change in your sex life. Perhaps you will draw greater pleasure from sex. Maybe you won't want to have it as frequently. Menopause affects everyone differently, but you shouldn't have to completely give up your sex life just because you hit midlife!
Here are some of the sexual changes you can expect as you journey through perimenopause and menopause.
Menopause and Libido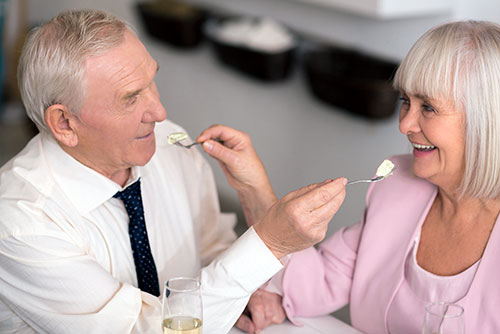 You officially enter menopause when you stop having your period for 12 months; this is due to a drastic drop in estrogen. Hormonal changes often lower your libido, but other factors in menopause can also impact your sex drive. Factors that can impact your interest in sexual activity include:
Vaginal dryness
Urinary incontinence
Hot flashes
Mental health
Medications (antidepressants are notorious for decreasing libido)
Sleep quality
Other health problems
You also experience a drop in testosterone, which relates to your ability to enjoy and desire sex. Furthermore, it takes more work to get aroused. If you realize you need to spend more time with foreplay, you may not want to put in the effort to have sex.
Your partner may also be experiencing changes and sexual dysfunction during this time (aging affects us all eventually). When you're both having difficulty with sex, it can be tempting to just give up on it altogether.
Vaginal Changes
Two common menopause symptoms are vaginal dryness and structural changes. Your vagina and vulva have many estrogen receptors that control the function and shape of your reproductive organs. Decreasing estrogen levels reduce your natural lubrication, which can cause sex to become more painful.
Also, your vagina changes shape during menopause. You may experience vaginal atrophy. With this condition, your vaginal and vulvar tissues get thinner, less elastic, and dryer. The tissues will lose folds as well, which makes these areas more susceptible to irritation, bruising, and breakage. Sometimes, your vagina will become shorter and narrower as well.
You may also develop atrophic vaginitis – vaginal tissue inflammation. You might experience burning, itching, pain, and swelling, which sex can worsen.
By engaging in penetrative sex (solo or partnered) regularly, you can promote blood flow to your vagina. The increased circulation can mitigate some of these changes and preserve the thickness, moisture, and size to keep sex enjoyable.
Other issues you can experience are dyspareunia and vulvodynia. Dyspareunia is long-lasting vaginal pain from sex, and vulvodynia is chronic pain in the vulvar tissues.
Body Image
Your body will undergo some physical changes during menopause that can impact your body image. For instance, postmenopausal women will lose muscle mass faster than before menopause. Combined with stiff joints and lower bone density, you have a higher chance of getting injured from exercise.
Bodies also reserve more energy during menopause, so you burn fewer calories. These changes can cause weight gain, especially around the midline. Many women also experience saggy breasts and, depending on how your weight changes, they may become larger or smaller.
These physical changes can lower your confidence and hinder your body image. Being self-conscious can make it harder to have sex after menopause.
How to be sexually active after menopause
I am asked often by patients how to stay sexually active during menopause. And though it may pose some challenges, you can still certainly enjoy sex and orgasm after menopause. It is important to speak to your doctor if you're experiencing painful sex, but these tips might help:
During Sex
Lubrication: Try using some over-the-counter lube to restore the lost moisture. While water-based lube is most common, silicone lube is thicker and longer lasting, but can't be used with silicone sex toys. You can also try a vaginal moisturizer that you apply every few days to keep things moist. Lube will reduce friction and prevent irritation during penetrative sex and clitoral stimulation.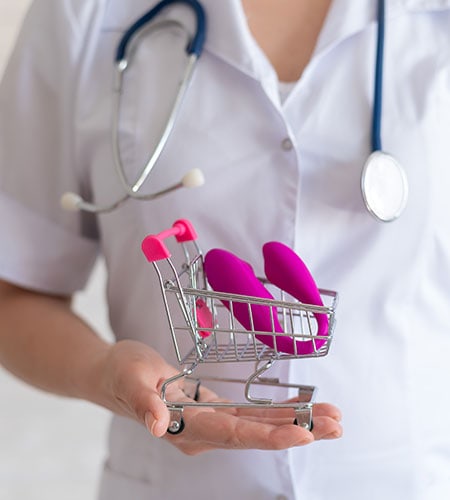 Supplements: Your doctor may prescribe estrogen supplements or Osphena to help with vaginal dryness. However, these do come with possible side effects, so make sure to have a frank conversation with your healthcare provider before starting any medications or supplements.
Foreplay: In cinema, couples jump right into bed with just a few seconds of warm up. We know that isn't how it works in the real world. Menopause reduces blood flow to the clitoris and vagina, decreasing sensitivity. Try some new techniques to stimulate yourself. Spend more time kissing and touching to increase your arousal before sex. You can try massages, bathing with your partner, and dirty talking.
Sex Toys: Vibrators are great for external stimulation, which may be more comfortable than penetration. Start with touching your clitoris while using lube. You or your partner can do this – just make sure you are doing it in a comfortable, pain-free manner.
Comfort: Keep your room cool during sex. Menopause can cause you to sweat more, and having a hot flash while doing the deed will make things extra uncomfortable. Turn on a fan and drink some water to maintain a comfortable temperature during sex.
Tips Outside of Sex

Having more sex can improve your vaginal health during menopause. However, you can take several actions outside of sex to boost your experience.
Exercise: Begin by exercising regularly. Weight-bearing exercises, resistance training, cardio, and stretching can improve your physical health, mentality, and body image. If you want to prevent muscle and bone loss while increasing your libido, start exercising pronto. Pelvic floor exercises like Kegels strengthen the muscles around your vagina and increase blood flow.
Smoking and Drinking: If you're a smoker, quit; smoking reduces blood flow and estrogen levels. Alcohol and drugs can slow your body's response to stimulation, so ensure you do everything in moderation.
Irritants: Also, avoid soaps and vaginal products that can irritate. You want to reduce this issue, not worsen it. These items may worsen your vaginal dryness.
Hormones: Talk to your doctor about treatments that can increase your sexual interest. They may prescribe you a hormonal treatment to balance your levels of estrogen and testosterone. Pills and creams are common forms of hormone replacement therapy (HRT). Vaginal estrogen therapy can be helpful if vaginal lubricants aren't helping sufficiently but you don't want to go on HRT.
To sum up: Can a woman be sexually active after menopause?
Yes, if she wants to be.
As you enter the menopause transition, know that you aren't alone. Society has a stigma around women speaking about their sexual desires, especially older women. However, you can have a great sex life once you hit menopause if you and your partner are willing to put in the work. It won't be easy, and you might not want to have sex as much, but you can stay sexually active at any age.
And if you're not ready for or interested in remaining sexually active, there are plenty of other ways to maintain intimacy in a relationship.
Dr. Aliabadi the Best Menopause Specialist in Los Angeles
As one of the nation's leading OB/GYNs, Dr. Thaïs Aliabadi offers the very best in gynecological and obstetric care. Together with her warm professional team, Dr. Aliabadi supports women through all phases of life. She fosters a special one-on-one relationship between patient and doctor.
Dr. Aliabadi is a recognized leader in endometriosis treatment and has even taught minimally invasive laparoscopic surgery to other surgeons across the country.
We invite you to establish care with Dr. Aliabadi. Please click here to make an appointment or call us at (844) 863-6700.
We take our patients' safety very seriously. Our facility's Covid-19 patient safety procedures exceed all CDC and World Health Organization recommendations. Masks are required in our office at all times during the coronavirus pandemic.
The practice of Dr. Thais Aliabadi and the Outpatient Hysterectomy Center is conveniently located to patients throughout Southern California and the Los Angeles area. We are near Beverly Hills, West Hollywood, Santa Monica, West Los Angeles, Culver City, Hollywood, Venice, Marina del Rey, Malibu, Manhattan Beach, and Downtown Los Angeles, to name a few.

Latest posts by Dr. Aliabadi Education Team
(see all)