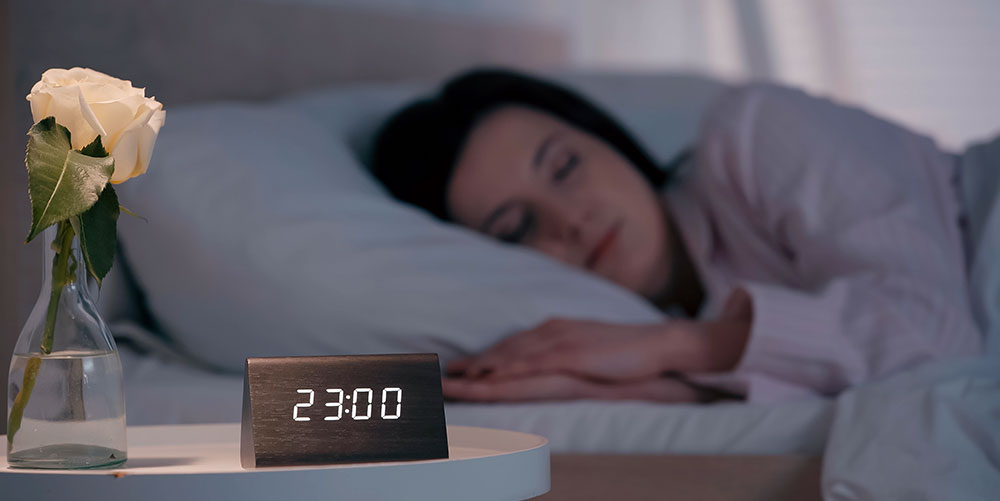 Is there really a best time to go to sleep for heart health?
We're often told that we should get seven to eight hours of sleep a night for good health. But did you know being a night owl could potentially increase your cardiovascular risk?
New research suggests the time you fall asleep may actually be a bigger risk factor than how much sleep you get.
Sleep Timing and Heart Disease
A new sleep heart health study published in the European Heart Journal – Digital Health tracked over 80,000 adults for about six years and determined people who fall asleep between 11:00 and 11:59 pm have a 12% greater likelihood of developing heart disease. If they fall asleep at midnight or after, their risk rises to 25%. People who fell asleep prior to 10 pm had a 24% increase in the chances of developing heart disease.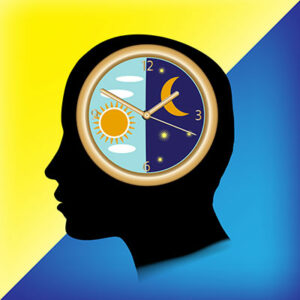 As you may know, your body has an internal clock called "circadian rhythm" that's responsible for regulating both physical and mental functioning. While researchers couldn't conclude why people who go to sleep between 10 and 11 pm have a lower risk of heart disease, their findings suggest that an earlier or later bedtime may interfere with sleep, leading to adverse cardiovascular effects.
Neuroscientist Dr. David Plans, study author and senior lecturer in organizational neuroscience at the University of Exeter, commented that "the riskiest time was after midnight, potentially because it may reduce the likelihood of seeing morning light, which resets the body clock."
To explore the impact of bedtime on coronary health, Plans and his colleagues at Huma – a London health tech company – used information from a biomedical database called UK Biobank. It contains data on over half a million volunteers recruited between 2006 and 2010 and provides Huma researchers with information on their health, lifestyle, and demographic characteristics. Researchers also evaluated the participants' physical health.
The adults in the research study were 61 years old on average. Everyone wore an accelerometer (a device that records movements) on their wrist for seven days. The researchers used the data from the accelerometer to determine what times the participants went to sleep and woke up.
When should I go to sleep?
The study findings suggest the sweet spot for sleep is between 10 and 10:59 pm.
An average of 5.7 years after the study, the researchers followed up with the participants. In that time, 3,172 volunteers experienced strokes, heart attacks, or heart failure. People who fell asleep between midnight and 10:59 pm had the highest incidences, and people who fell asleep between 10 and 11 pm had the lowest. Even when demographics and health or lifestyle issues were considered, falling asleep after midnight contributed to the greatest increase in heart disease risk.
Results of the Study
For women, falling asleep later was associated with an increased risk. Men had a higher risk if they were asleep prior to 10 pm.
"It may be that there is a sex difference in how the endocrine system responds to a disruption in circadian rhythm," Plans said. "Alternatively, the older age of study participants could be a confounding factor, since women's cardiovascular risk increases post-menopause."
According to Dr. Francoise Marvel, an assistant professor and co-director of the Johns Hopkins Digital Health Lab at Johns Hopkins Medicine in Baltimore, this study reinforces that poor sleep is associated with heart disease. However, she stressed that there's a big gap to be filled – so far, there is no evidence that sleep improves cardiovascular health. However, research has shown the duration of sleep is also crucial, and this study did not examine wake-up times in addition to sleep onset.
Causes of Heart Disease
The American Heart Association's suggestions indicate that those who sleep fewer than seven hours have a greater risk of hypertension (high blood pressure), a leading cause of cardiovascular disease. Heart disease is also the main killer in the US, so it's important to determine what is most or least important for preventing heart disease.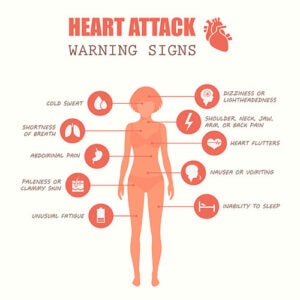 Other risk factors for cardiovascular disease include:
obesity
high cholesterol
family history
diabetes
being physically inactive
Participants in the study underwent health and physical assessments as well as demographic and lifestyle questionnaires to control for other heart disease risks.
Timing and Quantity of Sleep
In addition to the above-mentioned study, there is more evidence that suggests that how much we sleep affects our health. Also, our sleep schedule may have negative health effects when it is misaligned with our circadian cycle. In other words, when we're so busy that we can't fall asleep when we should, we don't sleep as well.
How To Fall Asleep on Time
So, how do you get to sleep at the right time? According to the CDC, you should take these steps:
Be consistent. This helps your body get used to being on a normal sleep schedule. Follow this schedule every day, even on weekends.
Get plenty of natural light, especially during the early morning hours. Getting natural light early in the morning can help produce melatonin, which is important for sleep. Taking a walk at lunchtime can help with this.
Get plenty of exercise throughout the day, but avoid exercising a few hours before bed. Exercising within a few hours before bed doesn't let your body have enough time to cool down so you can sleep comfortably.
Avoid bright lights, especially just before bedtime. Natural light is important during the day, but not at night. Being exposed to electrical light between dusk and bedtime inhibits melatonin production and may make it harder to fall asleep. If you use a computer or smartphone, consider using a blue light filter.
Don't eat or drink within one hour of going to bed. Eating or drinking this late doesn't give your body enough time to start digesting food, which could cause heartburn and insomnia.
Avoid alcohol and sugary or fatty foods. Alcohol may make you feel drowsy, but it can disrupt your sleep cycle. Sugary foods can cause your blood sugar levels to crash and your melatonin levels to drop. And high-fat foods could change the levels of orexin in your blood; this neurotransmitter is important for wakefulness and sleep, so it's important to keep the levels stable.
Keep your bedroom cool, dark, and peaceful. Having a comfortable sleeping environment is essential for a good night's sleep.
The number one way to get better sleep is to
dedicate adequate time
to sleep and maintain a set schedule. Oftentimes, we make sleep a low priority, letting work and social schedules interfere with it. Humans must sleep to survive, the rest is optional.
So, When Should I Go to Sleep?
The best time to fall asleep is whenever ensures you receive enough sleep. If you have to be up early for work, your bedtime should reflect that and you should hit the pillow sooner than 10:00 pm. This way, your body is sure to get the proper amount of rest before you need to be up for the day.
Why is Dr. Aliabadi the best OBGYN in Los Angeles?
While not an expert on sleep medicine, Dr. Thaïs Aliabadi is one of the nation's leading OB/GYNS. She offers not only the very best in gynecological and obstetric care, but dedication to all women's health issues. Together with her warm professional team, Dr. Aliabadi supports women through all phases of life. She fosters a special one-on-one relationship between patient and doctor.
Dr. Aliabadi is a recognized leader in endometriosis treatment and has even taught minimally invasive laparoscopic surgery to other surgeons across the country.
We invite you to start the new year by establishing care with Dr. Aliabadi. Please click here to make an appointment or call us at (844) 863-6700.
We take our patients' safety very seriously. Our facility's Covid-19 patient safety procedures exceed all CDC and World Health Organization recommendations. Masks are required in our office at all times during the coronavirus pandemic.
The practice of Dr. Thais Aliabadi and the Outpatient Hysterectomy Center is conveniently located to patients throughout Southern California and the Los Angeles area. We are near Beverly Hills, West Hollywood, Santa Monica, West Los Angeles, Culver City, Hollywood, Venice, Marina del Rey, Malibu, Manhattan Beach, and Downtown Los Angeles, to name a few.

Latest posts by Dr. Aliabadi Education Team
(see all)