What is infertility?
Infertility is defined as the failure of a couple to conceive after trying for at least a year. In what's called "primary infertility," a pregnancy has never occurred. In "secondary" infertility, one or both members of the couple have previously conceived but have not been able to conceive again after a full year of trying.
In the United States, about 20% of couples struggle with infertility and infertility has increased over the last 30 years. Some pin the blame for this upsurge on the tendency for marriage to occur later in life, with the consequence that couples try to start their families at a later age. It is well known that fertility in women decreases with increasing age, as illustrated by the following statistics:
Infertility in married women ages 16-20 = 4.5%
Infertility in married women ages 35-40 = 31.8%
Infertility in married women over the age of 40 = 70%
Dr. Aliabadi is a noted fertility specialist in both male fertility testing and fertility testing for women.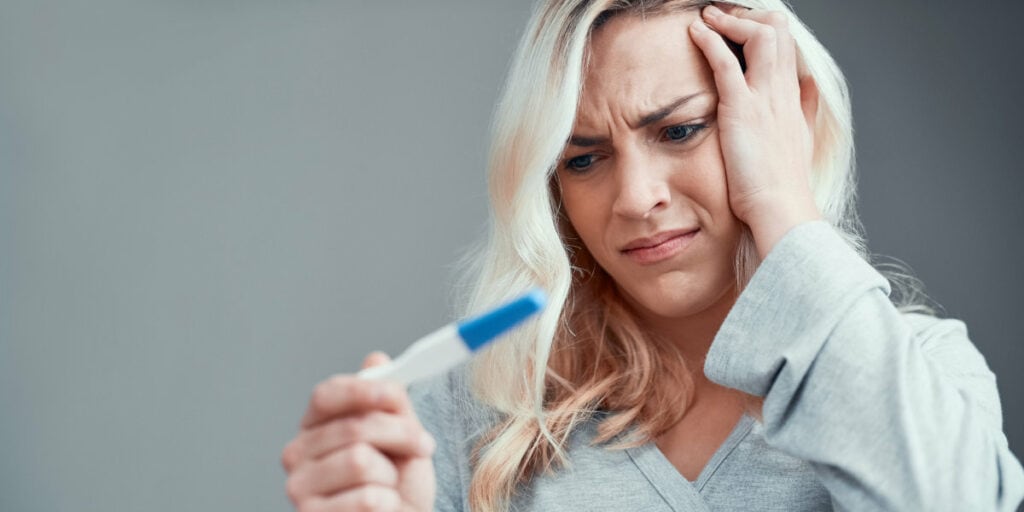 How do I get a fertility diagnosis?
When patients visit us for a pregnancy consultation, we start with a review of medical history, including any past pregnancies, and explore possible causes of infertility.
While there are many causes of infertility, in about 3-4% of infertile couples, no specific cause is found. Fortunately, there are many other options for growing your family, even if we can't find the source of infertility.
What are the causes of infertility?
Unlike most medical problems, infertility requires the careful evaluation of two separate individuals and their interactions with each other. Infertility has been found in men roughly 40% of the time, and also about 40% of the time in women. About 20% of the time, fertility problems are found in both members of the couple.
The main causes of infertility, listed from the most to the least common, include:
Male physiological problems: 35%
Ovulation problems: 20%
Tubal problems: 20%
Endometriosis: 10%
Cervical factors: 5%
What is fertility testing for men?
An investigation into male infertility requires semen analysis to see if the testicles produce enough sperm for successful fertilization and test the motility and health of the sperm. A sperm count test attempts to determine whether any of these processes are impaired and at-home sperm tests are available.
Other fertility tests may include:
Hormone testing. A blood test determines the level of testosterone and other male hormones.
Genetic testing. Genetic testing may be done to determine the presence of a congenital disability that causes infertility.
Testicular biopsy. A small piece of tissue is removed and sent to a lab, to identify abnormalities contributing to infertility.
Imaging. Non-invasive imaging studies such as a transrectal or scrotal ultrasound, or a vas deferens (vasography) test may be performed.
What is fertility testing for women?
Your medical history and lifestyle will be discussed during the initial consultation. The range of topics that can impact a woman's fertility include birth control methods used previously, menstruation and pregnancy history, current and past sexual practices, medications, and surgical history.
There are many systems that have to work properly for pregnancy to occur.
Ovulation and fertility
First, we need to determine whether you are ovulating — producing and releasing an egg (ovum) — each month. The first diagnostic test is the simplest – recording temperatures because, during ovulation, the body's temperature rises slightly. At-home ovulation tests — similar to pregnancy tests — can also help track ovulation on your own.
Ovarian reserve testing can also help indicate the health and state of your eggs and ovulation.
Hormones and fertility
Hormones play a huge role in the proper functioning of your ovaries, eggs, and uterus and can also give us information on your ovarian reserve. Some conditions — such as thyroid disorders and polycystic ovarian syndrome (PCOS) — can also impact your body's hormones and impair your fertility.
We will check hormone levels for:
Follicle-stimulating hormone (FSH) — controls the growth of ovarian follicles and egg production.
Estradiol — is the primary form of estrogen produced by the ovaries.
Progesterone —supports your menstrual cycle and early stages of pregnancy.
Luteinizing hormone (LH) — is linked to ovarian hormone production and egg maturation.
Anti-Müllerian Hormone (AMH) — serves as a measure of overall egg quality.
Thyroid-stimulating hormone (TSH) — indicates the health of your thyroid.
Prolactin — is produced by the pituitary gland and can interfere with ovulation.
Physical problems with the pelvic organs
As part of infertility testing, we will also perform a physical exam checking for physical obstructions or malformations of the pelvic organs.
Pelvic adhesions or endometriosis can sometimes prevent the sperm from reaching the egg. Uterine polyps and fibroids can also physically interfere with embryo implantation.
We can check your uterus and fallopian tubes for physical obstructions using a hysterosalpingogram (HSG). This is a special X-ray that allows us to check for blockages in the fallopian tubes.
Health of the cervix
A look at the cervix, the lower part of the uterus, may be required as part of infertility testing. Cervical injury or other conditions can sometimes be a barrier to fertility. Because of thick (or thin) mucous, a cervical injury may not allow sperm into the cervix. Or, a patient may produce antibodies that identify the sperm as a foreign invader. Extra testing is required to identify this issue.
What comes after diagnosis?
Once we have your infertility test results and have pinpointed the cause of your fertility difficulties, we can begin steps to help you on your family planning journey. This may involve surgical intervention, hormonal fertility treatments, or assistive reproductive technologies such as in vitro fertilization (IVF).
Why trust Dr. Aliabadi with your fertility testing?
A health professional practicing gynecologist (OB/GYN) in Los Angeles since 2002, Dr. Aliabadi forms a unique one-on-one relationship with every patient. She also instructs Cedars Sinai Medical Center residents and medical students at the University of Southern California.
Women visiting Dr. Aliabadi for health problems such as family planning, female infertility, or those requiring surgery receive individual attention, clear communication, compassion, and exceptional skill. Supported by her friendly, professional team, Dr. Aliabadi guides women through all phases of reproductive health and cherishes her specialty with her patients.
If you want to establish care with Dr. Aliabadi, please make an appointment online or call us at (844) 863-6700.
The gynecology, surgery, and obstetrics practice of Dr. Thais Aliabadi, a member of the American College of Obstetricians and Gynecologists, and the Outpatient Hysterectomy Center is conveniently located for patients throughout Southern California and the Los Angeles area. We are near Beverly Hills, West Hollywood, Santa Monica, West Los Angeles, Culver City, Hollywood, Venice, Marina del Rey, Malibu, Manhattan Beach, and Downtown Los Angeles.

Latest posts by Dr. Aliabadi Education Team
(see all)