So, you've decided to start trying to conceive a baby. It is an exciting time for many couples, but it can be pretty stressful for others. Fertility problems can be frustrating, and couples who are struggling to conceive should not lose hope.
The first step is to identify whether the male partner or the female partner has a health issue that might make conception challenging. Your gynecologist or fertility specialist can perform a female infertility test; then they will consider the male factor.
Infertility cases are more common than people realize. One in seven couples who have unprotected intercourse will have difficulty conceiving a baby. It's easy to drop blame on female factor infertility, but male fertility is not always guaranteed.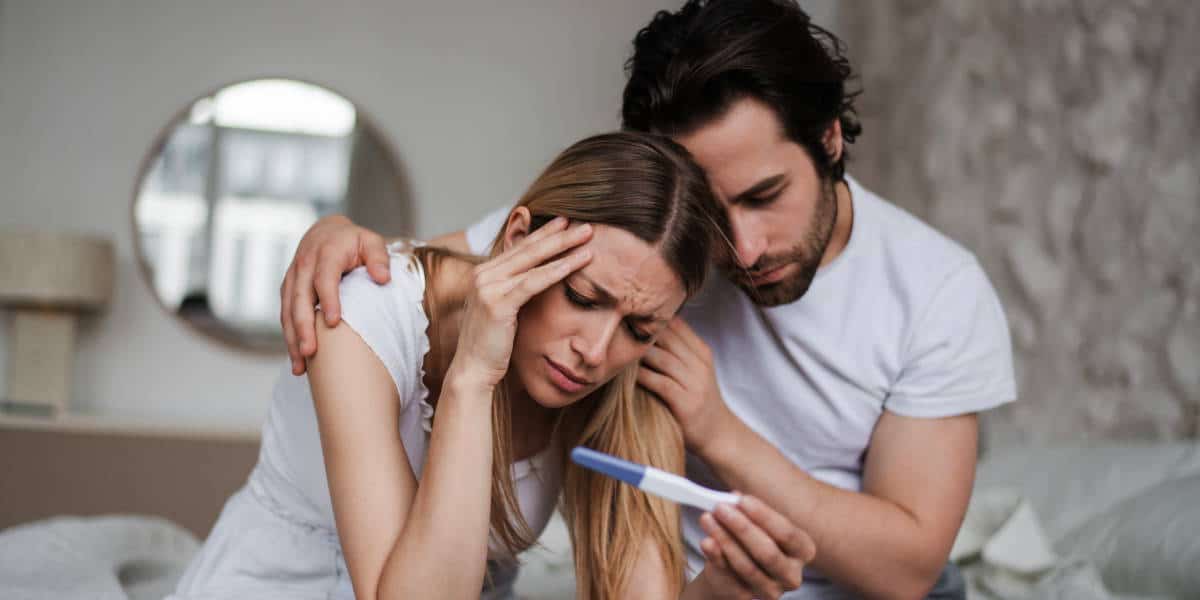 What is male factor infertility?
Infertile men are unable to impregnate their partners. There are a variety of reasons why they are unable to conceive. They might have a low sperm count, abnormalities in their sperm motility, or even a blockage affecting sperm delivery after they ejaculate.
There are many potential causes of Infertility in men, and reproductive medicine has made great strides in recognizing male infertility as a serious health issue. A urologist or endocrinologist — also considered a male fertility doctor — can discuss treatment options that may improve success rates for infertile men trying to conceive.
What causes infertility in men?
Andrology has determined that the most common causes of male infertility are:
Blockage
Sperm production is done in the testicles. Sperm then travels through tiny tubes called the epididymis, where they reach maturation and end up in the vas deferens.
Blockage in any of these tubes — usually caused by injury or infection — can cause infertility in men.
A vasectomy — a sterilization procedure — removes thees tubes.
Sperm
A semen analysis can determine if there is a problem with sperm production such as azoospermia — the absence of sperm.
There may be an insufficient number of sperm to conceive successfully. A fertile male will have more than fifteen million sperm per milliliter of semen and more than 39 million per ejaculation.
Sperm may have an abnormal shape which prevents the penetration of the egg.
Poor motility might also be the culprit — sperm must be able to move properly so they can reach and penetrate the egg.
Function problems
When semen quality and sperm concentration are all good, a male infertility specialist will consider function problems.
While many find it embarrassing, about 26% of men experience erectile dysfunction (ED). Failure to sustain an erection due to ED greatly decreases the chance of conception. Treatment for ED will depend on the cause — it may be physical or psychological.
Your fertility specialist will also consider ejaculation issues such as retrograde ejaculation — when the sperm enters the bladder instead of exiting the penis.
Certain medical conditions such as diabetes or cystic fibrosis may interfere with normal sexual function. It is also possible for your immune system produces antibodies that interfere with the function of your sperm.
Endocrine system issues
The pituitary gland is responsible for producing the proper levels of "male" sex hormones. Sometimes, there is a failure to make enough gonadotrophin — the hormone that stimulates the gonads.
Varicocele
Varicoceles are swollen veins in the scrotum. They are common and usually do not require treatment. However, in some cases, the varicocele will affect fertility by raising the temperature in the scrotum and decreasing sperm production.
What are the risk factors for male infertility?
The World Health Organization (WHO) recognizes several lifestyle factors that increase a male's chances of being infertile. Drug, alcohol, and tobacco use can contribute to an infertility problem.
Exposure to toxins or heavy chemicals can also risk a male's fertility, as can overheating the testicles.
Other factors that make you more likely to experience infertility include:
past genital infections
undescended or injured testicles
late or early puberty
hernia repair
What are the signs of male infertility?
The main sign of male infertility is the inability to conceive. For some males, this will be the only symptom. Other male infertility symptoms are changes in sexual norms, pain or swelling near the testicles, or decreased body hair — which may signify hormonal imbalances.
Genetic abnormalities affecting fertility might present symptoms that are not typically associated with fertility. These issues can be identified with genetic testing.
How is male infertility diagnosed?
A urologist will perform a male fertility test to determine what is causing the problem.
The health provider will perform a physical examination, including a genital exam. They may do a semen analysis to determine abnormalities with the semen or sperm. The doctor may want a testicular biopsy if the study indicates a problem, and blood and imaging tests will rule out other medical and hormonal issues.
How is male infertility treated?
Treatment of male infertility focuses on helping you and your partner conceive and carry a healthy pregnancy. The treatment plan will depend on the infertility's cause. If the cause of your infertility cannot be treated directly, assisted reproductive technology (ART) can still help you and your partner conceive.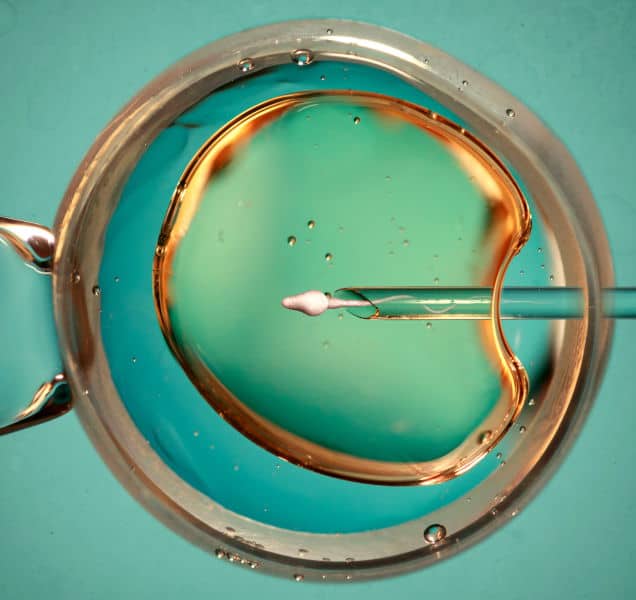 If your problem is sperm motility or concentration, intrauterine insemination (IUI) is a simple option. The sperm are highly concentrated and then injected directly into the uterus. From there, the sperm have a shorter journey to the waiting egg in the fallopian tubes. Increasing the sperm concentration also increases the odds of a sperm successfully penetrating the egg.
Possibly the most well-known treatment option is in vitro fertilization (IVF). For IVF, sperm and eggs are retrieved from the parents (or from a donor) and are combined in a lab. This technique can be combined with intracytoplasmic sperm injection (ICSI) — after sperm retrieval, the fertility clinic helps poorly-functioning sperm by individually injecting them into the egg. Once fertilization has occurred, the doctor places the zygote into the uterus.
There are many reasons why a man has infertility, and it is essential to consult with a specialist to determine the exact cause of infertility. Once the cause has been established, the health provider can plan a treatment to help you achieve a successful pregnancy with your partner.
Why choose Dr. Aliabadi for your infertility treatment?
As one of the nation's leading OB/GYNs, Dr. Thaïs Aliabadi offers the very best in gynecological and obstetric care. Together with her warm, professional team, Dr. Aliabadi supports patients through all phases of life. She fosters a special one-on-one relationship between patient and doctor.
With her advanced training in gynecological surgery and obstetrics, Dr. Aliabadi helps infertile couples find the cause of and overcome their fertility difficulties.
We invite you to establish care with Dr. Aliabadi. Please make an appointment online or call us at (844) 863-6700.
We take our patients' safety very seriously. Our facility's Covid-19 patient safety procedures exceed all CDC and World Health Organization recommendations. Masks are required in our office at all times during the coronavirus pandemic.
The practice of Dr. Thais Aliabadi and the Outpatient Hysterectomy Center is conveniently located for patients throughout Southern California and the Los Angeles area. We are near Beverly Hills, West Hollywood, Santa Monica, West Los Angeles, Culver City, Hollywood, Venice, Marina del Rey, Malibu, Manhattan Beach, and Downtown Los Angeles.

Latest posts by Dr. Aliabadi Education Team
(see all)