Today I shot a segment of the Doctor's TV Show about family planning and egg freezing. Here are some fertility "fun facts."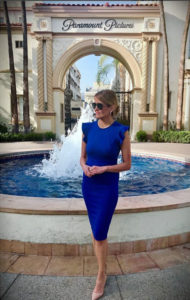 Ladies, please pay attention!
During fetal life, there are about 6 to 7 million eggs in our ovaries.
At birth, the number declines to 1 million eggs; and by the time of puberty, only about 300,000 remain.
Of these, only 300 to 400 will be ovulated during a woman's reproductive lifetime.
At menopause the egg count is around 1000.
Egg quality also decreases with age.
Smoking, radiation, Endometriosis and chemotherapy can reduce the quality of a woman's eggs
A woman's natural ability to reproduce decreases significantly around 32 years of age and decreases more rapidly after age 37.
Ask you doctor to check your egg reserve at age 30 with a simple blood test called AMH.
If your AMH is normal and you're single, I recommend freezing your eggs before 35. The sooner, the better.
If your AMH is low and you're not ready to start a family, make an appointment with a fertility doctor right away and consider freezing you eggs.
In the process of egg freezing, eggs are harvested from your ovaries, frozen unfertilized and stored for later use. A frozen egg can then be thawed, combined with sperm in a lab and implanted in your uterus (IVF) at a later time.
Egg freezing is very expensive and the process takes about 2 weeks.😞
I will let you know when the episode airs and provide a link to it if you are interested in seeing it after it airs.
I hope this helps. Talk with you soon!
Thais
About Dr. Thais Aliabadi
As one of the nation's leading OB-GYNs, Dr. Thaïs Aliabadi offers the very best in gynecological and obstetric care. Together with her warm professional team, Dr. Aliabadi supports women through all phases of life. She fosters a special one-on-one relationship between patient and doctor. We invite you to establish care with Dr. Aliabadi. Please click here to make an appointment or call us at (844) 863-6700.

Latest posts by Dr. Thaïs Aliabadi
(see all)