What is infertility in women?
Infertility in women means not being able to conceive (become pregnant) after one year of trying — or six months if a woman is 35 or older — due to female infertility factors.  Women who can get pregnant but are unable to sustain the pregnancy may also be infertile.
The Centers for Disease Control and Prevention (CDC) found that 12% of reproductive-age women in the United States are affected by infertility.
Pregnancy is the result of a multi-step process:
Ovulation — an egg is released from an ovary into the fallopian tube.
Fertilization — sperm swim up the cervix, through the uterus, and into the fallopian tube to reach the egg. Then, one sperm must successfully penetrate the egg.
The fertilized egg continues its trip through the fallopian tube toward the uterus.
Implantation — the fertilized egg attaches to the inner lining of the uterus.
Infertility may result from a problem with any of these steps.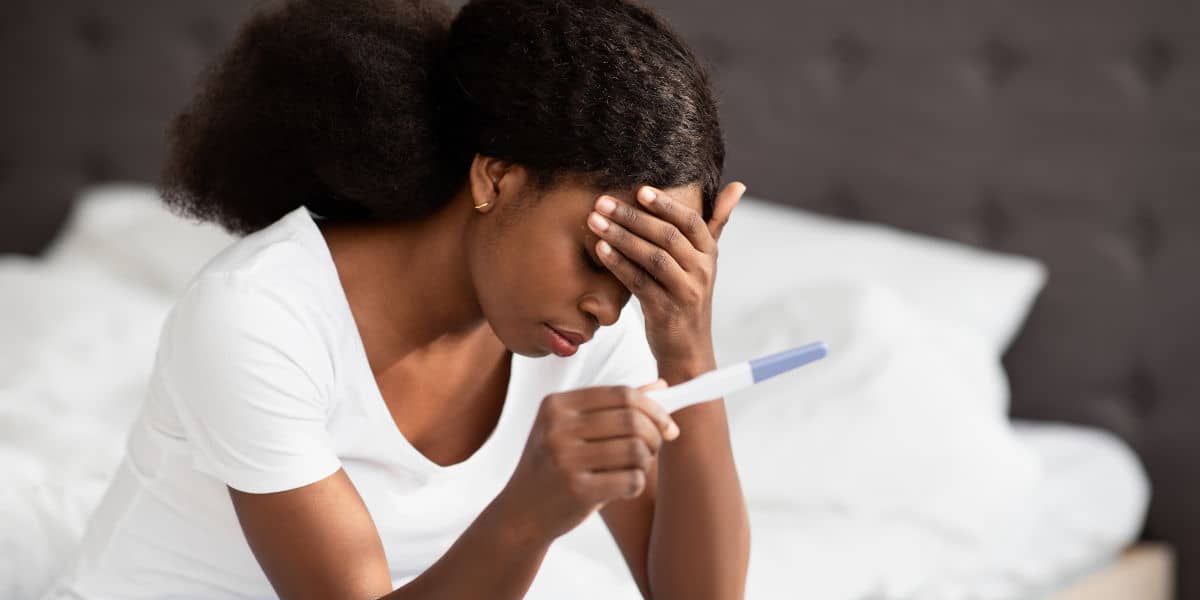 Is infertility in women common?
Unfortunately, yes. CDC statistics for infertility in women in the United States report:
Among women of reproductive age (15- to 49-years-old) with no prior births, 19% are unable to get pregnant after one year of trying.
About 26% of women in this group have difficulty getting pregnant or carrying a pregnancy to term
Infertility and impaired fecundity — physical difficulty conceiving or carrying a pregnancy — are less common among women with one or more prior births. In this group:
About 6% of married women aged 15 to 49 years are unable to get pregnant after one year of trying.
About 14% have difficulty getting pregnant or carrying a pregnancy to term.
Infertility results from female factors about one-third of the time and both female and male factors about one-third of the time.
What causes infertility in women?
Becoming pregnant and carrying a pregnancy to term are complicated processes. Many things can go wrong that lead to infertility. Some of the most common causes of female infertility include:
Failure to ovulate
The leading cause of female infertility is the failure to ovulate—which occurs in 40% of women with infertility issues. A woman's fertility is wholly dependent on ovulation.
Ovulation is a phase of the menstrual cycle (monthly periods) when the ovary releases an egg. If ovulation doesn't occur, there isn't an egg to be fertilized by a sperm. Several conditions can disrupt this process and prevent pregnancy, including:
Polycystic ovary syndrome (PCOS)
PCOS is one of the most common causes of fertility problems. The ovaries and the adrenal gland produce too much of a hormone called androgen. Fluid-filled sacs or cysts can develop in the ovaries — although this does not happen in all PCOS cases. With or without cysts, PCOS can cause ovulation problems — eggs don't release from the ovaries and therefore can't be fertilized.
A medication called clomifene is the first recommended treatment of PCOS for fertility. It encourages regular ovulation.
Primary ovarian insufficiency (POI)
POI is a condition where the ovaries stop producing hormones and eggs at a young age. Women with POI ovulate irregularly, if at all. About 5-10% of women with POI become pregnant without medical treatment.
Hypothalamic dysfunction
The hypothalamus (area of the brain) tells the pituitary gland to produce and release hormones that affect other areas of the body.  When the hypothalamus isn't working properly it doesn't signal the pituitary gland to produce and release two hormones — follicle-stimulating hormone (FSH) and luteinizing hormone (LH).
One of the signs of infertility in women is repeated missed or late periods which can be caused by a hormonal imbalance. These hormones are responsible for stimulating ovulation every month. Without them, ovulation does not occur.
Low thyroid hormone
Low thyroid hormone levels (hypothyroidism) can affect many different aspects of menstruation and ovulation. Having low levels of thyroxine, or elevated thyroid-releasing hormone (TRH) leads to high prolactin levels (hyperprolactinemia) which decreases estrogen production.
A low estrogen level leads to missed or irregular periods. The result is ovulation doesn't occur, or an abnormal egg is released. Both can lead to infertility.
Damage to fallopian tubes (tubal infertility)
Damaged or blocked fallopian tubes prevent sperm from reaching the egg or block the passage of the fertilized egg into the uterus. The causes of fallopian tube damage or blockage include:
Pelvic inflammatory disease – an infection of the uterus and fallopian tubes due to chlamydia, gonorrhea, or other sexually transmitted infections.
Scar tissue and adhesions – the result of prior surgery for ectopic pregnancy — when a fertilized egg implants and matures in the fallopian tube instead of in the lining of the uterus.
Endometriosis
Endometriosis occurs when cells that normally line the uterine cavity — called the endometrium — are found outside the uterus. This can disrupt the implantation of a fertilized egg.
Studies show that between 25-50% of infertile women have endometriosis and between 30-40% of women with endometriosis are infertile.
Conditions of the uterus or cervix
Several uterine or cervical conditions can interfere with the implantation of a fertilized egg or increase the risk of miscarriage:
Benign polyps or tumors (fibroids or myomas) are common in the uterus and cervix. They can block the fallopian tubes or interfere with implantation. However, many women who have these lesions can become pregnant.
An unusually shaped uterus can affect the implantation of a fertilized egg and the ability to carry a pregnancy to term.
Cervical stenosis is a narrowing of the cervix caused by an inherited malformation or other damage to the area.
Cervical mucus, produced by the glands of the cervix, is normally thick and impenetrable to sperm until just before ovulation, when it becomes thin. With infection, the mucus remains thick at ovulation.
Autoimmune disorders
Women with existing autoimmune conditions (a person's immune system attacks the body) like lupus erythematosus, Crohn's disease, rheumatoid arthritis, Hashimoto's thyroiditis, or any autoimmune disease may be at higher risk for infertility.
Uterine fibroids
Uterine fibroids are benign (noncancerous) tumors that grow in the muscle of the uterus. There are often no symptoms. When fibroids cause heavy bleeding or pain then treatment is required.
Fibroids can interfere with the successful implantation of a fertilized egg, preventing pregnancy.
Advanced Age (35+)
Studies show that you begin to experience a rapid decline in fertility in your 30s. A woman is born with a finite number of eggs and as she ages, they decrease in quantity and quality (at a critical point this is called diminished ovarian reserve). This happens well before menopause.
The female fertility age chart — or fertility by age — shows a woman's peak reproductive years between the late teens and late twenties. Fertility in your forties has declined so much that getting pregnant is unlikely.
Congenital uterine abnormalities (CUA)
These are uterine abnormalities a person is born with. Although rare, they are also associated with infertility.
Unexplained Infertility
Unexplained infertility is a term medical professionals use to describe infertility where testing reveals no obvious cause for the problem. Health care providers only diagnose unexplained infertility after both partners have completed fertility evaluations.
How does my doctor diagnose infertility?
The research community has established a fecundability rate (the probability of conception in a month or a menstrual cycle) multiple times, which has helped establish normal pregnancy rates to assist in diagnosing infertility. This research has helped the American Society of Reproductive Medicine (ASRM) establish when a couple should undergo an infertility evaluation.
Some testing will require a physical exam and be performed at the doctor's office or a medical facility. These tests include:
a complete physical exam
a pelvic exam
a breast exam to check for unusual milk production
a pelvic ultrasound
Additional fertility tests for women will be performed in the laboratory or medical facility, including:
Blood tests – prescribing these tests will depend on your medical history and the diagnosis the doctor is considering.
X-ray hysterosalpingogram (HSG) — this test checks for blockages in the reproductive system.
Laparoscopy — a small monitoring instrument called a laparoscope is inserted into the abdomen to view the pelvic organs.
Transvaginal ultrasound — an ultrasound wand is inserted into the vagina and provides the doctor with a view of the uterus and ovaries.
Saline sonohysterogram (SIS) — this test views the lining of the uterus to assess for polyps, fibroids, or other structural abnormalities.
Hysteroscopy — an instrument called a hysteroscope (a flexible, thin device with a camera on it) is inserted into the vagina, moving through the cervix, into the uterus to view the inside of the organ.
What infertility treatments are available?
There are a variety of female infertility treatment options. The cause of infertility guides treatment. For example, structural problems may be treated with surgery, while hormone medications can be used for problems with ovulation, or thyroid conditions.
Assisted reproductive technology (ART) is a group of technologies and methods used to help infertile couples. In general, ART  involves collection of eggs or semen, fertilization of the egg, and implantation of the embryo. The most common reproductive technologies are:
In vitro fertilization (IVF) — eggs are fertilized with sperm in the laboratory to make embryos. Then, the embryo is transferred into the uterus.
Intracytoplasmic sperm injection (ICSI) — individual sperm are injected into the egg to bypass sperm motility problems.
Intrauterine insemination (IUI) — washed sperm is injected into the uterus after ovulation.
Dr, Aliabadi will discuss your medical and reproductive health, sexual history, goals, and any conditions or symptoms that may impact fertility. She will perform a physical exam to determine any obvious causes of your struggle to conceive and will determine if fertility testing is needed.
Overall health will also be evaluated during this exam.
Have more questions about infertility? Call Dr. Aliabadi

As one of the nation's leading OB/GYNs, Dr. Thaïs Aliabadi offers the very best in women's health and well-being. Together with her warm professional team, Dr. Aliabadi supports women through all phases of life. She fosters a special one-on-one relationship between patient and doctor.
Dr. Aliabadi's expertise extends beyond basic OB/GYN care into gynecological surgery and fertility services. She and her team can answer all your questions about female and male infertility, infertility risk factors, and fertility treatment options.
We invite you to establish care with Dr. Aliabadi. Please make an appointment online or call us at (844) 863-6700.
We take our patients' safety very seriously. Our facility's Covid-19 patient safety procedures exceed all CDC and World Health Organization recommendations. Masks are required in our office at all times during the coronavirus pandemic.
The practice of Dr. Thais Aliabadi and the Outpatient Hysterectomy Center is conveniently located for patients throughout Southern California and the Los Angeles area. We are near Beverly Hills, West Hollywood, Santa Monica, West Los Angeles, Culver City, Hollywood, Venice, Marina del Rey, Malibu, Manhattan Beach, and Downtown Los Angeles.
Sources
What is infertility? Centers for Disease Control and Prevention. https://www.cdc.gov/reproductivehealth/features/what-is-infertility/index.html