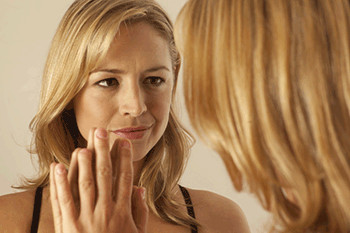 Way back in the 1990s, Al Franken created one of Saturday Night Live's classic characters. Stuart Smalley was a non-licensed television therapist, who began and ended each of his self-help monologues by looking into a mirror and reciting:
"I'm good enough, I'm smart enough, and doggone it, people like me."
The demands of comedy required Stuart Smalley to be light years over the top, but the inherent validity of his basic theme continues to resonate. We all need to be on our own side.
Many people enjoy a perverse pride in announcing they are their own harshest critic. They're correct. The persistent and pervasive production of self-blame, shame, guilt, and self-loathing is an inside job.
Evolutionary psychologists have identified a component of our minds originally meant to monitor our behavior
This component enables us to identify our mistakes and learn from them. When it behaves appropriately, it serves as our conscience
But that mental function is dangerously prone to overperformance. Jiminy Cricket turns into Godzilla and stages a sort of mental coup d'état. The result is what psychological researchers call a "negativity bias". What started as a useful recognition and acknowledgment of mistakes turns into an exercise in cruel self-criticism.
According to Dr. Richard Davidson, founder, and director of the Center for Healthy Minds at the University of Wisconsin-Madison, "Self-criticism can take a toll on our minds and bodies. It can lead to ruminative thoughts that interfere with our productivity, and it can impact our bodies by stimulating inflammatory mechanisms that lead to chronic illness and accelerate aging."
Dr. Davidson says that continuously assigning a negative value to our behaviors can "ensnare" us into persistent cycles of destructive judgment of our own behavior. This recycled thinking can lead to a permanent state of self-doubt, self-recrimination, and self-loathing.
What is the solution to repetitive negative thinking?
The American philosopher/psychologist William James advised that:
"Three things in human life are important: the first is to be kind; the second is to be kind, and the third is to be kind."
James' advice can be usefully expanded to read: "be kind to yourself".
We all need a methodology to deal with our mental monitor when it goes rogue 
How to practice self-compassion
Dr. Kristin Neff, an associate professor of psychology at the University of Texas at Austin, advises us to be intentionally and consistently kind and empathetic to ourselves. Dr. Neff calls this practice "self-compassion". She points to a 2016 study in which researchers learned that "self-compassion led to greater personal improvement, in part, through heightened acceptance," and that focusing on self-compassion "spurs positive adjustment in the face of regrets."
Three steps to self-compassion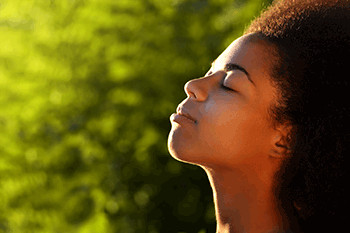 1. Decide to experiment with a new approach to thinking about yourself
Commit to becoming your own advocate. Become passionately dedicated to building and presenting the best case that can be made for you, instead of constantly convicting yourself of high crimes and low misdemeanors.
2. Embark on a program of positive action
Whenever that same old tape begins to play, and you revile yourself one more time for the idiotic thing you said to your boss last week, do something. Do whatever qualifies as the next appropriate kind of action. It can be as insignificant as flossing your teeth. It can include listing to music, talking with a friend, going to the gym, reading a book, or even (gasp) doing some work. Any action that involves being kind to others is a double bonus because that will ultimately constitute kindness toward yourself.
3. Learn to practice acceptance of everything in your world, including your own negative behavior
In this context, "acceptance" does not mean a grudging and resentful confession that you behaved badly. Practice the healthy sort of acceptance that allows everything that happens in your world to be okay, including your own mistakes. Allowing our less-than-perfect conduct to be okay is the key to letting go of that behavior and its never-ending mental echoes.
The goal is to fully accept our mistakes, without any sort of negative judgment. When we can respond to our own negative conduct with a shrug and an "Oh, well" and then move on, we have begun to escape the tyranny of the negativity bias.
These steps are simple to understand but difficult to consistently maintain. That's why we need to practice! And while we're practicing self-compassion, let's generate a little extra kindness to the rest of the world. Let me know what you think!
About Dr. Thais Aliabadi
As one of the nation's leading OB-GYNs, Dr. Thaïs Aliabadi offers the very best in gynecological and obstetric care. Together with her warm professional team, Dr. Aliabadi supports women through all phases of life. She fosters a special one-on-one relationship between patient and doctor. We invite you to establish care with Dr. Aliabadi. Please click here to make an appointment or call us at (844) 863-6700.

Latest posts by Dr. Thaïs Aliabadi
(see all)