Father's Day is a wonderful time to celebrate the dads of the world, but it's also a good time to talk about men who are trying to become dads and the challenges of male fertility.
Some men have fertility issues making it difficult for them and their partner to get pregnant; in fact, male infertility accounts for an estimated 40% of fertility problems in couples who have difficulty conceiving.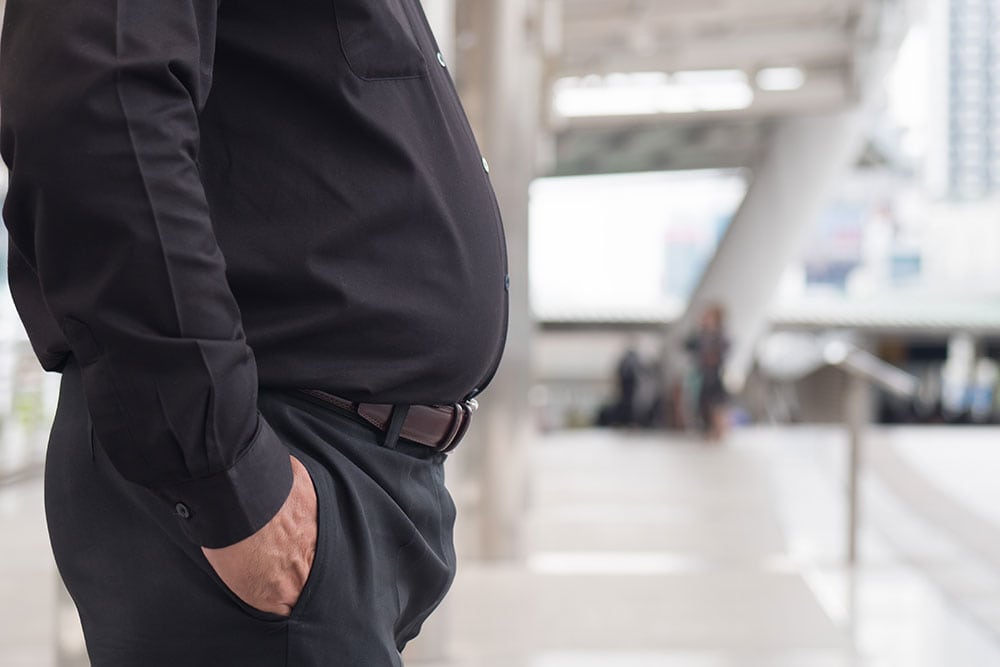 Here are some basic things that dads-to-be and their partners need to know to naturally improve male fertility
When it comes to a man's fertility, a number of common factors can be at play, so here are some (fairly) easy changes to implement:
Basic lifestyle changes are fundamental
Eat, move and sleep. Taking care of diet, exercise, and sleep is a vital part of a man's overall health and, in turn, reproductive health.
Sleep
Try to get more than six hours of sleep per night, aim for eight. When men sleep, they recharge their pituitary gland, and the pituitary gland controls sperm production by the testicles. If you're consistently not getting enough sleep, there's a good chance the hormones that control sperm production are lagging.
Exercise
No surprise here. Keep in mind now is not the time to train for a marathon, but several studies on overweight or obese men have shown that sperm count increased when they lost weight. Men should break a sweat for 30 minutes or more each day. Exercising just once or twice a week is not enough, experts say. "Anything that improves blood flow, heart rate, and metabolism is probably going to translate to better sperm production."
Diet
Focus on fresh fruits and vegetables, high protein foods, and foods rich in polyunsaturated fats (like tree nuts, almonds, and walnuts).
Speaking of the importance of diet for male fertility…
We found an interesting article about foods to boost his sperm count that was really interesting that also made us hungry (especially the first two suggestions). So we wanted to share it!
Adding these foods to your baby-making menu might boost your chances of conceiving:
Oysters
Dark chocolate
Garlic
Bananas
Broccoli
Asparagus
Walnuts
Ginseng
Why do these eight foods help men overcome some fertility issues?
We found some of these suggestions very interesting, so here are the reasons they chose each one:
Oysters for sperm production

Oysters are one of your man's best sources of zinc, which helps sperm production. It also doesn't hurt that they're an aphrodisiac, so load him up with 15mg a day – around 50g of oysters – and you'll be making babies before you know it. If your wallet – or his stomach – can't stretch to that much, other great sources of zinc are turkey, pumpkin seeds, lobster, and mussels.

Dark chocolate for antioxidants

Dark chocolate contains an amino acid that has been proven to double sperm and semen volume. It's also high in antioxidants – enough to rival pomegranates and acai berries. Antioxidants are a great weapon against free radicals, nasty little molecules found in pollution and toxins that are linked to male infertility. But don't go overboard – putting on weight can cause imbalances in testosterone which could lower your man's sperm count. A couple of squares a day is plenty.

Garlic for sperm motility

If the strong aroma doesn't put you off doing the deed, garlic is a great baby-making booster for your man. It contains two magic elements – allicin, which improves blood flow to his sexual organs and protects sperm from damage, and selenium, an antioxidant that improves sperm motility. One to two cloves a day is a good amount.

Bananas for libido

Bananas have been found to increase male libido and regulate sex hormones because of an enzyme called bromelain. They're also full of vitamins C, A, and B1 which will boost his body's ability to produce sperm.

Broccoli for upbeat swimmers

Deficiencies in vitamin A are a common cause of low fertility because a lack of vitamin A makes your man's sperm sluggish. Broccoli is packed with vitamin A, as are red peppers, spinach, apricots, sweet potatoes, and carrots.

Asparagus for volume

Asparagus is another weapon against those nasty free radicals. It's also packed with vitamin C, which protects sperm from damage and increases its motility and volume – so your man will have more swimmers and they'll move faster.

Walnuts for sperm count

Omega-3 fatty acids increase sperm count and boost blood flow to the genitals – and walnuts are a fantastic source. They're a tasty on-the-go snack and can be sprinkled on cereal or dessert. Other good sources of omega-3 fatty acids are crab, salmon, chicken, and pumpkin seeds.

Ginseng for testosterone

This aphrodisiac root has been used to treat infertility for hundreds of years. It boosts levels of testosterone and increases blood flow to the genitals, with some claiming it even treats erectile dysfunction. Get your man to drink tea with ginseng, or take dried ginseng root each day for a TTC boost.
Happy Father's Day to all current and future Dads!
Thaïs
About Dr. Thais Aliabadi
As one of the nation's leading OB-GYNs, Dr. Thaïs Aliabadi offers the very best in gynecological and obstetric care. Together with her warm professional team, Dr. Aliabadi supports women through all phases of life. She fosters a special one-on-one relationship between patient and doctor. We invite you to establish care with Dr. Aliabadi. Please click here to make an appointment or call us at (844) 863-6700.
The practice of Dr. Thais Aliabadi and the Outpatient Hysterectomy Center are conveniently located for patients throughout Southern California and the Los Angeles area. We are near Beverly Hills, West Hollywood, Santa Monica, West Los Angeles, Culver City, Hollywood, Venice, Marina del Rey, Malibu, Manhattan Beach, and Downtown Los Angeles.

Latest posts by Dr. Thaïs Aliabadi
(see all)