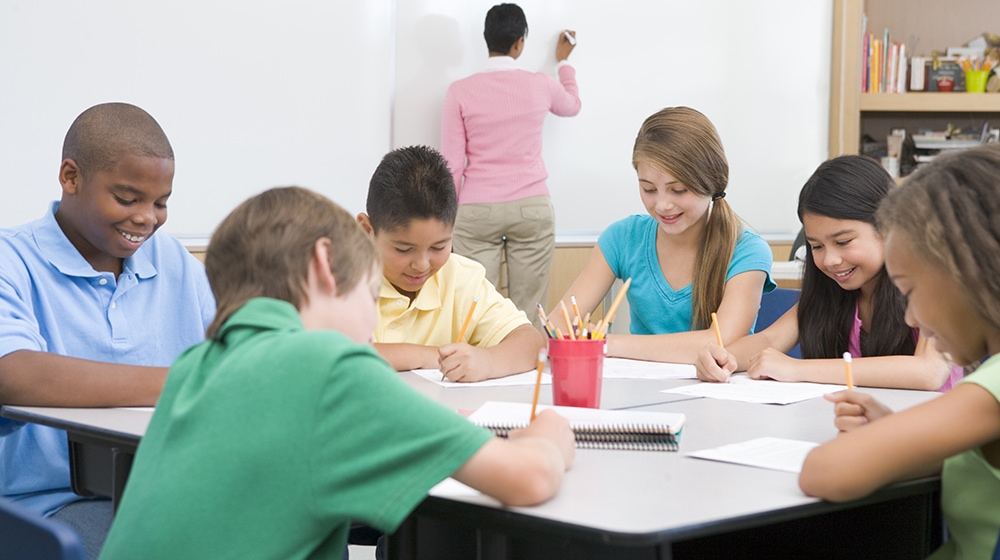 TV talk show The Doctors recently welcomed OB/GYN Dr. Thais Aliabadi to discuss why there is still so much controversy surrounding the HPV (human papillomavirus) vaccination and whether schools should make the vaccine mandatory.
Dr. Aliabadi emphasized that social media is not a source to rely on when it comes to healthcare advice. Only accredited scientific websites should inform your decisions, especially when it comes to information about the HPV vaccine.
Also joining Dr. Aliabadi was pediatric infectious disease specialist Dr. Paul Offit. He noted that, despite anti-vaccination crusaders like the Gardasil girls, who claim the vaccine caused them fatigue and pain, the actual data about the vaccine shows it does not lead to these issues. However, Dr. Offit acknowledged, it is hard to compel people with statistics when they feel emotional about an issue.
Dr. Aliabadi explains HPV
Dr. Aliabadi stated that HPV is the most common sexually transmitted infection in America. Currently, approximately 80 million people are infected, and each year HPV infects 14 million new people. While there is screening for cervical cancer, there are no routine screening tests for these other types of HPV cancers, so they often aren't detected until they cause potentially life-threatening health problems
She noted the HPV immunization is only preventive and cannot treat the disease. The point of the vaccine is to block patients from getting the infection. Also, important to note: if someone is infected with one type of HPV, they should still get the vaccine to protect them from the other types.
As of January 2021, Rhode Island, Virginia, Hawaii, Washington, D.C. and Puerto Rico are combating low HPV vaccination rates by requiring it for Elementary and Secondary School attendance. New York State legislators in Albany have proposed a bill requiring children to receive the HPV vaccine before entering the seventh grade.
Dr. Aliabadi weighed in: "If you educate patients, they are going to end up getting the vaccine. I believe we need to give the option to parents to make a decision about this, especially for their younger children, and hope they trust science and vaccinate."
HPV Vaccine Frequently Asked Questions
Q: When should my child get the human papillomavirus vaccination?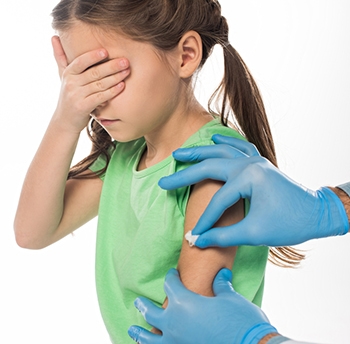 A: To protect your child from developing certain types of cancers later in life, the Centers for Disease Control and Prevention (CDC) recommends giving the HPV immunization to 11–12-year-olds, though the vaccine can be given starting at age 9. The American Academy of Family Physicians (AAFP) and American Academy of Pediatrics (AAP) also recommend the vaccine be given at this age range.
There are two doses for needed, which should be taken:
Dose #1
11–12 years (can start at age 9)
Dose #2
6–12 months after the first dose
Note: Children who start the HPV vaccine series on or after their 15th birthday need three doses given over 6 months.

Q: Why give the vaccine to children so early, when they are years away from sexual activity?
A: Vaccines protect your child before they are exposed to an infection. That's why the HPV vaccine is recommended earlier rather than later: to protect your child long before they are ever exposed to the virus.
Q: Should older teens and young adults be vaccinated too?
A: Yes! HPV vaccination is also recommended for everyone through age 26 if they were not adequately vaccinated already.
Q: Is it recommended that adults over the age of 26 get the HPV Vaccine?
A: No. The HPV vaccination is not recommended for everyone older than 26-years-old. However, some adults age 27 through 45 who were not already vaccinated may decide to get the HPV vaccine. They should speak with their doctor about their risk for new HPV infections and the possible benefits of vaccination. HPV vaccination in this age range provides less benefit, as more people have already been exposed to HPV.
Q: Has the HPV vaccination been proven to prevent cancer-causing infections and precancers?
A: Yes. HPV infections and cervical precancers (abnormal cells on the cervix that can lead to cancer) have dropped significantly since the vaccine has been in use in the United States. For example:
Among teen girls, infections with HPV types that cause most HPV cancers and genital warts have dropped 86 percent.
Among young adult women, infections with HPV types that cause most HPV cancers and genital warts have dropped 71 percent.
Among vaccinated women, the percentage of cervical precancers caused by the HPV types most often linked to cervical cancer has dropped by 40 percent.
Q: Is the HPV vaccination safe?
A: Yes. Over 12 years of monitoring and research have shown that HPV vaccination is very safe and effective. Like all vaccines, there is ongoing monitoring of the HPV vaccine to ensure it is safe and effective.
Q: What are the side effects of the HPV vaccine?
A: Like any vaccine or medicine, HPV vaccination can have side effects. The most common side effects are mild and include:
Pain, redness, or swelling in the arm where the shot was given
Dizziness or fainting (fainting after any vaccine, including the HPV vaccine, is more common among adolescents)
Nausea
Headache
The benefits of HPV vaccination far outweigh the risk of potential side effects.
Q: Can state legislatures make vaccines a school entry requirement?
A: Yes. Almost all states require school vaccinations, such as diphtheria, tetanus, and pertussis (DTaP), its booster (Tdap), hepatitis A and hepatitis B, Polio, Chickenpox, and the MMR (mumps, measles, and rubella) vaccines. Additionally, many state's public health authorities have been focusing on tightening the exemption rules for existing school-required vaccines.
Q: When was the HPV vaccine approved by the U.S. Food and Drug Administration (FDA)?
A: In June 2006, after being tested for five years in thousands of people with no serious side effects, it was found to be nearly 100 percent effective.
It was subsequently recommended by the Advisory Council on Immunization Practices (ACIP) for vaccination of adolescent girls and young women. After that, the recommendation was ammended to also include boys and young men
A 10-year set of health goals run by the U.S. Department of Health and Human Services, recommends that at least 80 percent of adolescents receive the HPV vaccine by 2020. Clearly, we have fallen well behind that recommendation.
Q: Is there financial assistance available to help pay for the HPV vaccine?
A: Yes. The Vaccines for Children (VFC) program helps families of eligible children who might not otherwise have access to vaccines. The program provides vaccines at no cost to children ages 18 years and younger who are uninsured, Medicaid-eligible, or American Indian/Alaska Native. To learn more, see the VFC program.
About Dr. Aliabadi
As one of the nation's leading obstetricians, Dr. Thaïs Aliabadi offers the very best in gynecology and obstetrics care, including telehealth appointments. Together with her warm professional team, Dr. Aliabadi supports women through all phases of life. She fosters a special one-on-one relationship between patient and doctor.
We take our patients' safety very seriously. Our facility's Covid-19 patient safety procedures exceed all CDC and World Health Organization recommendations. Masks are required in our office at all times during this coronavirus pandemic.
We invite you to establish care with Dr. Aliabadi. Please click here to make an appointment or call us at (844) 863-6700.
The practice of Dr. Thais Aliabadi and the Outpatient Hysterectomy Center is conveniently located to patients throughout Southern California and the Los Angeles area. We are near Beverly Hills, West Hollywood, Santa Monica, West Los Angeles, Culver City, Hollywood, Venice, Marina del Rey, Malibu, Manhattan Beach, and Downtown Los Angeles, to name a few.

Latest posts by Dr. Aliabadi Education Team
(see all)