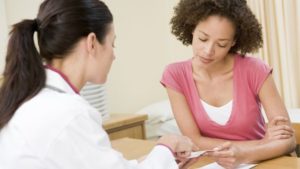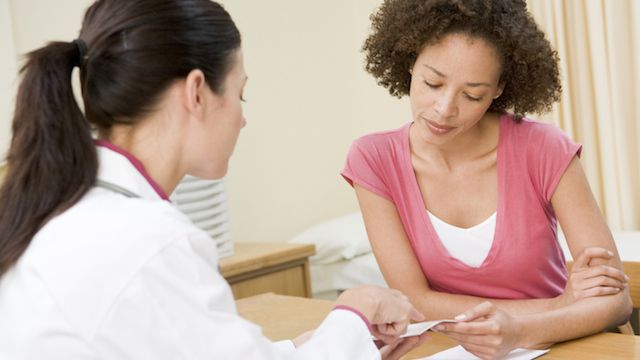 Alarming statistics about cervical cancer and mortality were published Monday in a study out of the Johns Hopkins Bloomberg School of Public Health. The study demonstrated that more women are dying from cervical cancer than previously thought, after correcting for the prevalence of hysterectomies. Furthermore, the rates are much higher for black women (77% higher) than for white women (47% higher).
The study serves as a reminder to us in the medical community and to you our patients of the importance of regular Pap screenings.
What is Cervical Cancer?
Cervical cancer is cancer of the cervix, the small, doughnut-shaped organ that forms the opening to your uterus. Before cancer develops, the cervical cells go through abnormal pre-cancerous changes. Pap testing screens for these changes, known as dysplasia.
Thanks to widespread Pap testing in the U.S., deaths caused by cervical cancer have declined by 70% since the 1950s. What was once the leading killer of American women has now slipped to number 12.
However, cervical cancer is still extremely deadly. In 2013, of the nearly 12,000 American women diagnosed with cervical cancer, more than one-third died from the disease. Taking preventative steps to reduce your risk is the greatest protection against cervical cancer.
What is a Pap Smear?
A Pap smear, named for its developer Dr. George Nicholas Papanicolaou, is a method of screening for abnormal cell changes in the cervix. It is used to screen for pre-cancerous conditions and has saved countless women's lives from cervical cancer.
During a pelvic exam, the doctor takes a cell sample from your cervix using a long cotton swab. The sample is then mixed with a solution and smeared onto a slide and sent to a lab. The lab technicians then use a microscope to examine the sample for any abnormalities, including inflammation or infection. Your results should be ready in 1-2 weeks.
Abnormal Pap Results
Pap tests results either come back "normal" or "abnormal".  A normal Pap means that your cervix is healthy. An abnormal Pap means that something is not okay – it does not mean that you have cancer. About 20% of women have had an abnormal Pap result.
 An abnormal test may indicate:
Precancerous cell changes (dysplasia)
Inflammation
Irritation due to diaphragm use or recent sexual intercourse
Changes caused by your menstrual cycle
If your abnormal Pap has a noncancerous cause, your cervix will most likely return to its normal, healthy state on its own. Your doctor will schedule you for a follow-up test in the next few months. If you have a second abnormal Pap, then you will need to undergo further testing to locate the cause. Your doctor may have you tested for HPV, a sexually-transmitted infection that is a common cause of cervical dysplasia.
Dysplasia is not cancer, and may never become cancer. However, to avoid the risk of dysplasia progressing to cancer, you should receive treatment right away.
What is a Colposcopy?
Your doctor will likely want to perform a colposcopy if she suspects precancerous cell changes. She will use a magnifying lens called a colposcope to view the problematic areas of your cervix. From there, she can take a biopsy, which can aid in making a diagnosis. The abnormal tissue may also be removed during the colposcopy, which can stop a tumor from forming. 
Pap Smear Guidelines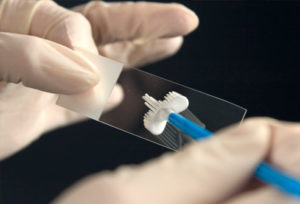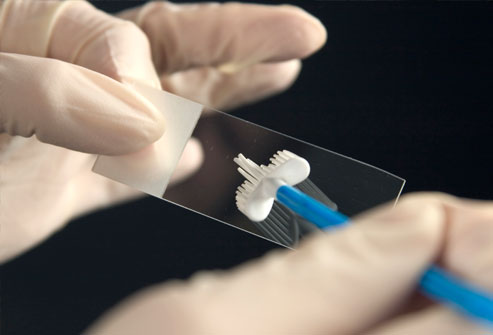 Currently, the CDC recommends that:
All women between the ages of 21-65 receive regular Pap screenings.
If your Pap results are normal, you can get retested in 3 years.
Over the age of 30, you may receive a co-test: both a Pap smear and an HPV test. If your results are normal, you can wait another 5 years to get re-tested.
Even if you no longer have sex, you should still get tested.
You may stop getting tested if you are:

Over 65 and have had several consecutive normal Pap smears
Your cervix has been removed for non-cancerous conditions.
If you have any questions regarding Pap smears and cervical cancer, we encourage you to call us at (844) 863-6700 or visit us at www.draliabadi.com.

Latest posts by Dr. Thaïs Aliabadi
(see all)
Reader Interactions