Not many would deny that becoming pregnant and giving birth demonstrate the creativity of life. We agree wholeheartedly with that, but also understand that the birthing process and accompanying emotions can be extremely challenging.
The American Academy of Pediatrics estimates that somewhere between 10 and 16% of pregnant women experience perinatal depression, and up to 70% of pregnant women demonstrate symptoms of depression – a mood disorder that causes a persistent feeling of sadness and loss of interest.
To demonstrate this point, the Centers for Disease Control and Prevention (CDC) reports that signs of depression at delivery are increasing and were seven times higher in 2015 than 2000.
Those who have a history of depression before conception and expectant mothers who become depressed during pregnancy face hard choices about taking medicine to maintain their mental health. We never recommend abruptly stopping medication when pregnant — that can cause more harm than good.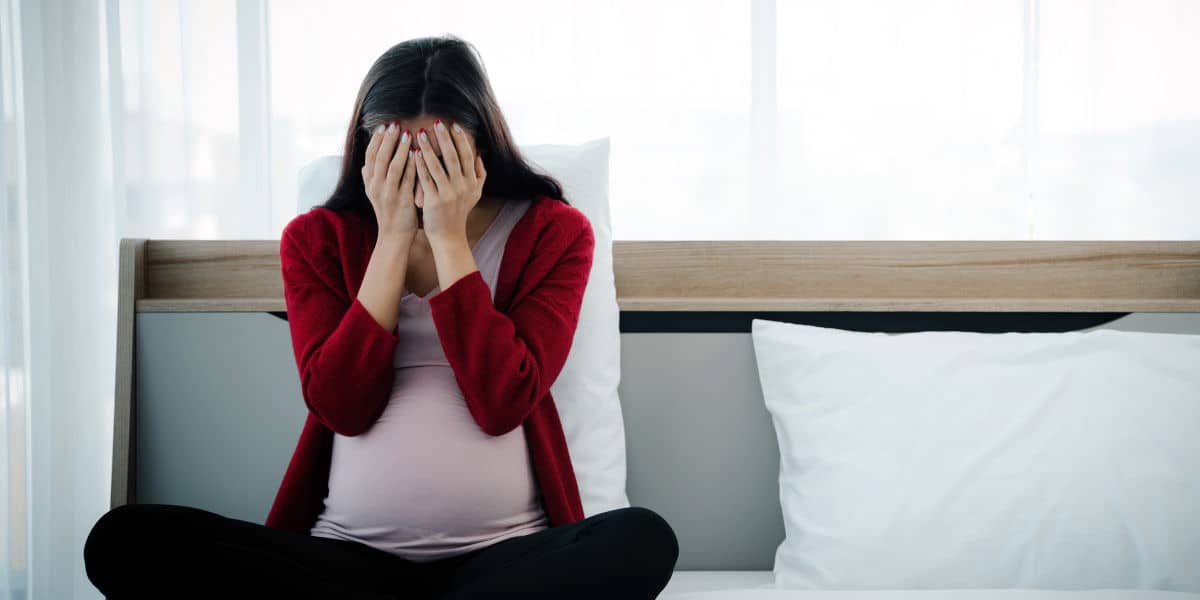 Even if you haven't previously had problems with mental illness, you may still experience perinatal or postpartum depression. People with a family history of depression (family members with depression) are at higher risk of depression themselves. If you're experiencing persistent feelings of sadness or hopelessness, talk to your healthcare provider quickly – you don't have to suffer needlessly.
Taking medication during pregnancy can be scary, but mental health conditions can also have a negative impact on your pregnancy.
We've put together a partial list of the two groups of medicines used to treat depression and anxiety: antidepressants and benzodiazepines (benzos). The information below outlines the use of this medicine as well risk factors for possible effects on the baby.
Benzodiazepines and pregnancy
Benzos are a popular medicine prescribed for anxiety, sleeplessness, and panic disorders.
Commonly prescribed drugs in the benzodiazepine family include Xanax, valium, Ativan, Klonopin, Restoril, and Librium.
The risk involved with taking benzos is quite small. Some reports say the chance of having adverse reactions to the use of these drugs is less than 0.07%.
 Xanax and pregnancy
According to Harvard Health Publications, as many as 500,000 pregnant women take Xanax every year. Researchers believe this is because women have higher amounts of estrogen and progesterone. These two hormones have proven ties to mental and emotional woes – such as depression, anxiety, loss of interest in life events, substance abuse, feelings of worthlessness, and trouble concentrating.
Women prone to experiencing anxiety during pregnancy include those who have already suffered a difficult pregnancy and mothers who are older than 39 years.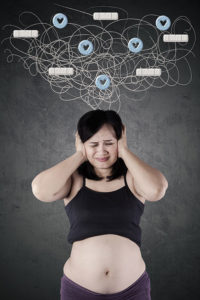 The FDA categorizes Xanax as level D, which means there is positive evidence of risk when using the drug, albeit slight.
Studies indicate that there is an increased risk to the fetus in mothers using alprazolam and other benzodiazepines. Among these are neonatal depression in newborns, depressed breathing, delayed motor development, and mental retardation, according to the American Academy of Pediatrics.
Infants of mothers that used Xanax or other benzos during pregnancy or while breastfeeding may suffer withdrawal. Withdrawal symptoms in infants include irritability and trouble sleeping.
Again, the potential effect of benzos is negligible. Newborns born to mothers using the drugs were about 3.41 times more likely to have a low birth weight. Although that might sound like a big jump, consider the fact that already about 8% of infants are born with low birth weight.
Similarly, the newborns in the study were 2.85 times more likely to need ventilator support after birth if their mothers used benzodiazepines during pregnancy. Again, compare this figure to the 10% of infants born in the U.S. annually who need breathing assistance.
The bottom line is to discuss this with your doctor. Tell them what, if any, drugs you are currently taking and listen to their professional advice.
Zoloft and pregnancy
Zoloft (sertraline) is an SSRI (Selective Serotonin Reuptake Inhibitor) that blocks the reabsorption of serotonin into neurons. Serotonin is a chemical messenger that helps the brain and nervous system cells communicate. Its main function is to stabilize your mood, including your feelings of happiness and well-being.
SSRIs may also be used to treat conditions anxiety disorders. Zoloft and other SSRIs such as Celexa (citalopram) are considered viable options during pregnancy.
While generally safe during pregnancy, possible complications can include maternal weight changes and premature birth.
Another common SSRI, Paxil (paroxetine), is not recommended because it can increase the risk of fetal heart defects.
How do I treat depression during pregnancy?
You must treat your depression in some fashion during pregnancy. Women with baby blues and low self-esteem tend to not seek out prenatal care or eat healthy foods.
Having untreated depression during pregnancy can cause an increased risk of premature birth, low birth weight, and decreased fetal growth. Unstable depression during pregnancy also increases the risk of pregnancy complications such as postpartum depression and loss of interest in the baby's needs.
Trust your doctor to prescribe the safest antidepressants and provide you with health information during pregnancy. Many times, a single medication at a low dose can be effective, especially during the first trimester.
There are other treatment options for expectant mothers with severe depression who have lost interest in daily life. These include yoga, massage, psychotherapy, support groups, talking with a loved one, exercising, reaching out to your health care provider, and meditation.
Why trust Dr. Aliabadi with depression during pregnancy?
A health professional practicing OB-GYN in Los Angeles since 2002, Dr. Aliabadi forms a special one-on-one relationship with every patient. Supported by her warm professional team, Dr. Aliabadi guides women through all phases of life.
Women visiting Dr. Aliabadi for a routine check-up, serious health concerns, family planning, or those requiring surgery all receive individual attention, clear communication, compassion, and exceptional skill. Highly trained and honored by the medical community for her work with women's health, Dr. Aliabadi is certified by the American Board of Obstetrics and Gynecology and a Diplomat of the American College of Obstetrics.
We invite you to establish care with Dr. Aliabadi. Please make an appointment online or call us at (844) 863-6700.
We take our patients' safety very seriously. Our facility's Covid-19 patient safety procedures exceed all CDC and World Health Organization recommendations. Masks are required in our office at all times during the coronavirus pandemic.
The practice of Dr. Thais Aliabadi and the Outpatient Hysterectomy Center is conveniently located to patients throughout Southern California and the Los Angeles area. We are near Beverly Hills, West Hollywood, Santa Monica, West Los Angeles, Culver City, Hollywood, Venice, Marina del Rey, Malibu, Manhattan Beach, and Downtown Los Angeles.

Latest posts by Dr. Aliabadi Education Team
(see all)