People tossing expired drugs from their medicine cabinet might do well to refer to the adage waste not want not. It turns out that medications may lose a fraction of their potency, but — except for a handful of drugs — they are safe to take for many years.
Can I take expired medicine?
Let's begin by listing the expired drugs that do lose their potency after their expiration date. Medications to not use include:
Acetaminophen
Aspirin
Liquid antibiotics
Nitroglycerin
Insulin
Injectable drugs like Epi-pens (may not stop allergic reactions)
Vaccines
Ibuprofen
Tetracycline
Biologics
On the other hand, an accepted study that found 90% of the 100 drugs examined (both prescription and over-the-counter) still had their strength after 15 years.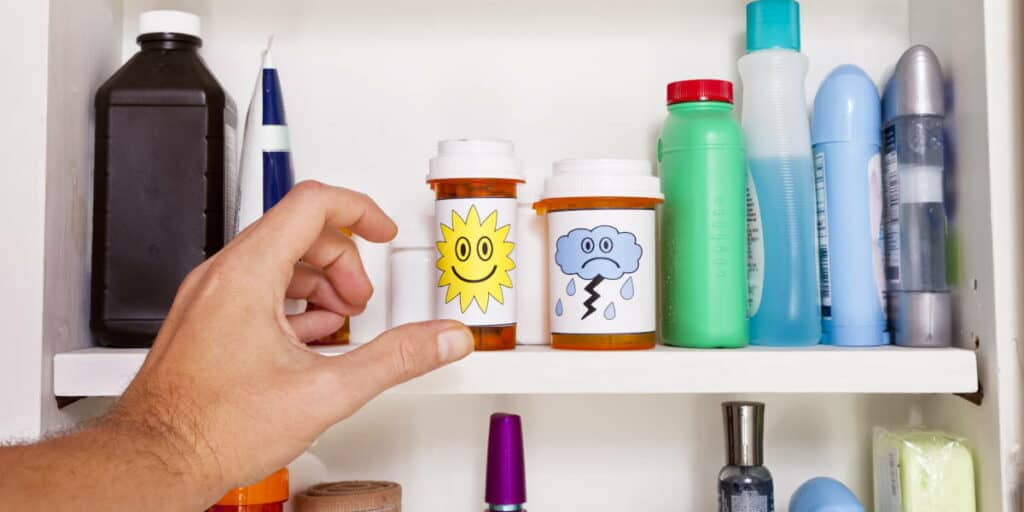 The story behind ingesting old medicines
In 1979, the U.S. Food and Drug Administration (FDA) adopted a rule requiring drug manufacturers to include an expiration date on all medications, vitamin supplements, and over-the-counter drugs (OTC). Ranging from one to five years, this label means the active ingredients have been tested to maintain their full potency and safety until that date.
A study by Lee Cantrell, PharmD, director of the California Poison Control System, found that drugs actually retain their potency long after those one-to-five years. They studied unopened prescription drugs discovered in a pharmacy — including antihistamines, pain relievers, and diet pills — for their efficacy. Each drug was composed of 15 different compounds — each one 28 to 40 years past the drug's expiration date.
Surprisingly, they still maintained 90% effectiveness! Several of the drugs were still completely potent after 28 years. After a thorough examination, 86% of the drugs were found to still maintain 90% of their effectiveness.
Why is disposing of drugs so pervasive?
As previously mentioned, some drugs do lose potency and should not be taken after their expiration date. And it's much easier to dispose of all past-date medication than to do independent research into the estimated potency of old drugs.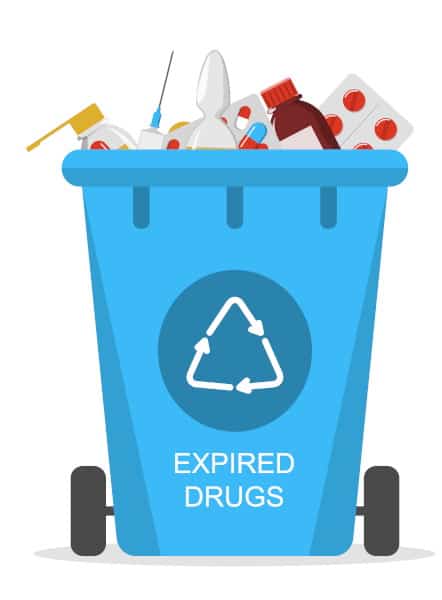 However, the Healthcare Distribution Management Association estimates that pharmacies send back $2-4 billion of expired drugs each year. How many of those medications might still be usable?
The US Department of Defense, which maintains large stockpiles of medications for use during an emergency, has also become interested in this issue.
They conducted a study called the Shelf-Life Extension Program (SLEP) to determine which medications could be kept past their listed "expiration" date. This program not only saves the government money but ensures sufficient supply in case of an emergency.
Another perspective from Harvard Health News Publishing says that expiration dates are conservative to ensure you get everything you paid for. If a drug manufacturer had to do expiration-date testing for longer periods it would slow their ability to bring you new and improved formulations.
Should you use medications past their "use by" date?
This topic has been studied extensively by interested entities, with several suggested alternative options.
The Mayo Clinic, in a study named "Extending Shelf Life Just Makes Sense," suggested that drug makers set a preliminary expiration and update that after long-term testing.
Another idea was that an independent entity could perform further testing on drugs and then forward that information to the FDA, which would relay that to the consumers.
Meanwhile, it can be difficult to distribute dated drugs in developing countries. A donated drug that reaches a developing country past its stated expiration date must be discarded.
Furthermore, it is illegal to dispense expired medication to any American regardless of whether they can obtain it by other means.
Following medication expiration date guidelines
For readers who still feel uncomfortable taking expired medicines, dispose of them, following FDA rules. Improperly discarded medicines can contaminate water sources. People and animals have tested positive for medications they did not take directly.
Here are the FDA guidelines for disposing of drugs:
Ask your pharmacist about so-called prescription medication take-back events, which are held periodically nationwide.
Empty the drugs from their original container into a plastic bag that also contains coffee grounds and place it in the trash.
Check the FDA's okay-to-flush list.
Return them to your pharmacy.
Use a biohazard container to dispose of needles.
Call your healthcare provider and see if they offer drug disposal options.
Dr. Aliabadi: a leader in women's health
As one of the nation's leading OB/GYNs, Dr. Thaïs Aliabadi offers the very best in women's health and well-being. Together with her warm professional team, Dr. Aliabadi supports women through all phases of life. She fosters a special one-on-one relationship between patient and doctor.
Dr. Aliabadi is a recognized leader in endometriosis treatment and has even taught minimally invasive laparoscopic surgery to other surgeons across the country.
We invite you to establish care with Dr. Aliabadi. Please make an appointment online or call us at (844) 863-6700.
We take our patients' safety very seriously. Our facility's Covid-19 patient safety procedures exceed all CDC and World Health Organization recommendations. Masks are required in our office at all times during the coronavirus pandemic.
The practice of Dr. Thais Aliabadi and the Outpatient Hysterectomy Center is conveniently located for patients throughout Southern California and the Los Angeles area. We are near Beverly Hills, West Hollywood, Santa Monica, West Los Angeles, Culver City, Hollywood, Venice, Marina del Rey, Malibu, Manhattan Beach, and Downtown Los Angeles.

Latest posts by Dr. Aliabadi Education Team
(see all)