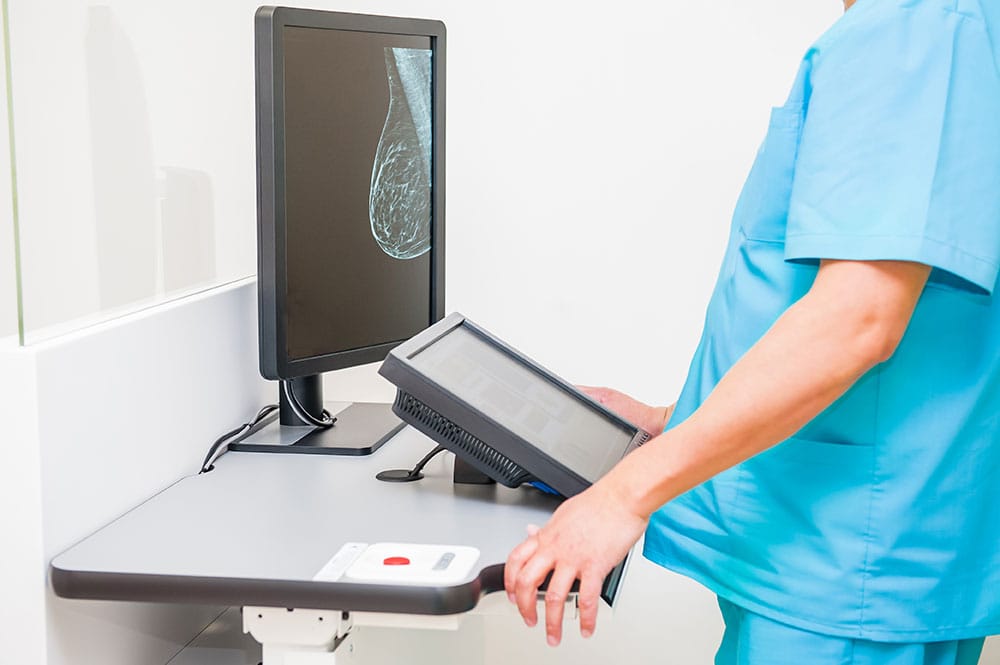 According to a report by the American Cancer Society, an estimated 266,120 women will be newly diagnosed with breast cancer in the United States this year and (according to a 2016 estimate) can expect to pay between $60,000 and $134,000 on average for treatment and care.
Julián Ríos Cantú was a teenager when his mother was first diagnosed with breast cancer in Mexico. His reaction was just a bit atypical for a 13-year-old boy. Of course, he provided emotional support for his mother. But he also researched his mother's illness, came up with an undeniably innovative concept and filed a patent. By the time he was 18, Ríos Cantú had become the founding CEO of a thriving business called Higia Technologies. Higia manufactures and markets a cancer-detecting bra. And Rios Cantu's mother is a cancer survivor.
Ríos Cantú studied what happens when breast cancers begin to grow
The rapid proliferation of malignant cells causes a significant increase in the amount of blood flowing to the site of the tumor. This increased blood flow in turn results in a corresponding increase of the temperature of the skin directly above growing cancer.
How does the EVA bra work?
Ríos Cantú designed a bra that he calls EVA. It's a wearable biomedical insert equipped with a circular array of temperature sensors. During the 60 to 90 minutes a week that EVA is designed to be worn, the sensors collect the thermal data on the surface of the wearer's breasts. This information is then remotely reported to computers that analyze the results. As stated on the Higia website, "EVA is the first intelligent, portable, and noninvasive wearable device designed to detect abnormalities in the thermal patterns of the breast, an indicator for the possible presence of breast cancer."
Early detection of breast cancer is paramount in saving lives
The American Cancer Society reports that over 250,000 American women will be newly diagnosed with breast cancer this year, and approximately 40,000 women will lose their battles with breast cancer in that same time span.
The gold standard diagnostic tool for breast cancer is a yearly or bi-yearly mammogram for women 45 and older.
Higia emphasizes that, "EVA does not replace mammography. It is a complementary tool that professionalizes the auto-examination of the breasts." EVA is meant to fill a gap in the standard detection protocol. It provides a continual mapping of the wearer's thermal patterns, thus potentially providing earlier detection of tumors that begin to grow in the intervals between mammograms.
Ríos Cantú won the Global Student Entrepreneur Award presented in Germany in May 2017
In the world's largest competition of university entrepreneurs, his project came in first among more than 700 entries from 52 countries. He got noticed. Private investment rolled in and large organizations offered research partnerships. His team now consists of 15 colleagues, including engineers and business developers.
So far, 5,000 orders for EVA have been placed in Mexico and Higia plans to begin sales of EVA in Japan later this year. The campaign to enter the US market will begin this October, with clinical trials slated to begin at the Stanford University School of Medicine.
It's deeply rewarding to see young people using their technological aptitude in the fight against disease, especially against breast cancer. We will be following Eva as it progresses through the rigorous testing process which may lead to FDA approval and sales in the United States. Let me know what you think! Thaïs
About Dr. Thais Aliabadi
As one of the nation's leading OB-GYNs, Dr. Thaïs Aliabadi offers the very best in gynecological and obstetric care. Together with her warm professional team, Dr. Aliabadi supports women through all phases of life. She fosters a special one-on-one relationship between patient and doctor. We invite you to establish care with Dr. Aliabadi. Please click here to make an appointment or call us at (844) 863-6700.
Read the full article at: techcrunch.com

Latest posts by Dr. Thaïs Aliabadi
(see all)