Holiday Heart Syndrome, also known as alcohol-induced atrial arrhythmia, is a condition triggered by alcohol consumption. Thanksgiving, Christmas, office holiday parties, and New Year's Eve make this time of year a perfect storm of excessive drinking. Alcohol can trigger the atria (top chambers of the heart) to beat irregularly, usually in an arrhythmia known as atrial fibrillation (AFib).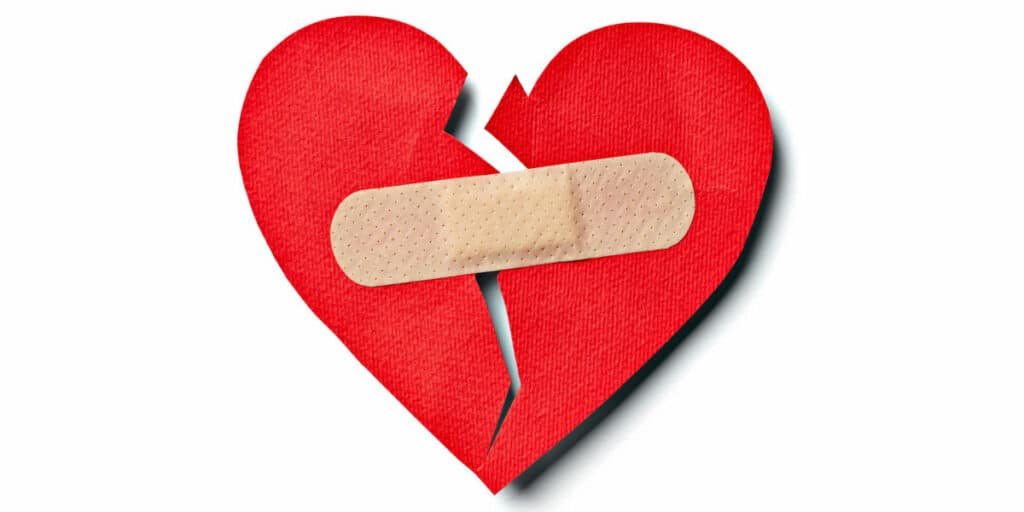 What causes holiday heart syndrome?
Holiday heart syndrome is primarily caused by excessive alcohol consumption. We don't understand exactly how it works, but experts speculate that it's related to alcohol causing a buildup of metabolites in the body and changing electrolyte levels. Heavy alcohol drinking can also cause inflammation, high blood pressure, and obstructive sleep apnea, which have links to atrial fibrillation (AFib). While there is no exact measure of alcohol that leads to AFib, studies suggest the risk is related to the amount of alcohol you drink.
During the holidays we're also generally under more stress, eating less healthy foods, and drinking more alcohol and less water. Change in your sleep and exercise routines, dehydration, and high blood pressure can also increase your risk of "holiday heart syndrome."
What are the signs of holiday heart syndrome?
Many people don't notice symptoms of holiday heart syndrome, however, the most common one is heart palpitations. Heart palpitations feel like your heart is beating abnormally fast, irregularly, or pounding. If you notice palpitations, make sure to bring them up at your next doctor appointment.
If you experience more severe symptoms, seek emergency medical care. Emergency symptoms include:
Heart palpitations lasting more than a few hours
Dizziness or fainting
Chest pain
Trouble breathing
Confusion or disorientation
Is holiday heart syndrome serious?
Usually, palpitations from excessive drinking resolve a few hours after recovering from heavy drinking. Most cases will resolve within 24 hours.
If you develop AFib that persists, there are medications that can help restore your normal heart rhythm.
However, episodes of AFib can increase your lifetime risk of stroke. So while a few drinks over the holiday season aren't a major cause for concern, if your drinking remains high year-round, you are increasing your risk of heart failure or stroke.
How to avoid holiday heart syndrome
The easiest way to avoid holiday heart syndrome is to keep an eye on your drinking. Experts recommend having no more than one to two drinks daily and setting limits for yourself when drinking. You can also slow the metabolization of alcohol by making sure you aren't drinking on an empty stomach and keeping hydrated.
Other ways to protect your health during the holidays include:
Bring a nonalcoholic drink option or healthy side
Drink plenty of water
Avoid stressful conversations or family members
Set limits on how many events you attend or how long you stay at each holiday party
Stick to your normal sleep schedule as much as possible
Don't forget to take your medications, especially ones for your heart or blood pressure
Happy holidays from Dr. Aliabadi and her team!
Your health should be a priority year-round. That's why we invite you to establish care with Dr. Aliabadi and her warm, professional team. As one of the nation's leading OB/GYNs, Dr. Thaïs Aliabadi offers the very best in gynecological and obstetric care. She fosters a special one-on-one relationship between patient and doctor.
Whether you're planning to grow your family, noticing gynecological problems, or just want to make your health a priority, Dr. Aliabadi supports patients through all stages of life.
We invite you to establish care with Dr. Aliabadi. Call us at (844) 863-6700 or make an appointment online.
The practice of Dr. Thais Aliabadi and the Outpatient Hysterectomy Center are conveniently located for patients throughout Southern California and the Los Angeles area. We are near Beverly Hills, West Hollywood, Santa Monica, West Los Angeles, Culver City, Hollywood, Venice, Marina del Rey, Malibu, Manhattan Beach, and Downtown Los Angeles.

Latest posts by Dr. Aliabadi Education Team
(see all)