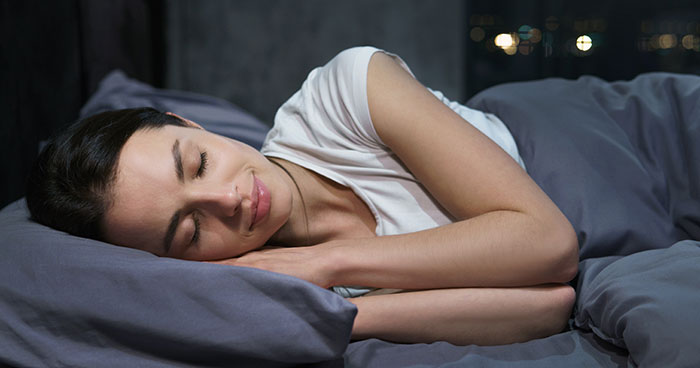 As noted by the late (and much missed) Leonard Cohen, "the last refuge of the insomniac is a sense of superiority to the sleeping world."
It can indeed feel special to be the lone spark of wakefulness in an otherwise dark and drowsy universe. However, as we explain below, the insomniac's sense of unique solitude can come at a steep price. (Anyway, once you realize that one out of every three people in the United States suffers from insomnia, that early morning solitude won't feel quite so unique.)
The importance of sleep
Getting enough good quality sleep is just as important to good health as are food and oxygen. Lack of sleep leads to physical and mental health problems, accidental injuries, loss of productivity, and even an increased risk of early death. The goal of getting plenty of restful sleep deserves a high priority. Sleep shouldn't be merely what we get around to doing after everything else is done.
Sleep has become an increasingly popular research subject, but there is still much to learn. For example, the cause, purpose, and function of dreams are still shrouded in mystery. But researchers have learned a great deal about the stages of sleep.
What are the stages of sleep?
There are two basic types of sleep patterns: rapid eye movement (REM) and non-REM.
Non-REM sleep is further divided into three different stages:
Stage I of non-REM sleep is the initial transition from wakefulness into sleep. During this short stage (up to 10 minutes), your heartbeat, respiration, and eye movements slow, and your muscles relax. Your brain waves began to slow down from their patterns of daytime wakefulness.
Stage II of non-REM sleep is marked by the further slowing of breathing and heartbeat. Your muscles relax even more. Your body temperature decreases and eye movements come to a halt. Brain waves slow, except for an occasional brief burst of random activity.
Stage III of non-REM sleep is the deep sleep that enables you to wake refreshed and ready for the day. Your heartbeat and breathing slow to their lowest levels of the night. Your muscles are almost totally relaxed. Some people are hard to wake from Stage III sleep.
REM sleep first occurs about 90 minutes after you close your eyes
During REM sleep, your eyes flicker rapidly from side to side under closed eyelids. Your brain activity increases, nearing levels reached when you are awake and fully alert. Your breathing becomes faster and more irregular, and your heart rate and blood pressure also approach waking levels.
REM sleep is when most dreams occur. During the REM stage, the connection between your brain and your muscles is attenuated. This acts like cutting a puppet's strings; it helpfully prevents you from physically acting out your dream behavior.
We cycle through all four stages of sleep 3-5 times each night, with increasingly longer and deeper REM periods occurring toward morning.
Why do we need sleep?
Sleep gives our brains an opportunity to consolidate the daily sensory and verbal input into long-term memory and skillsets. In other words, sleep helps the brain process and store the lessons of the day.
Good quality sleep enhances the ability to learn new material and solve problems. Studies show that people who slept after learning a task performed that task better than those who attempted the same task without intervening sleep.
Conversely, studies show that sleep problems diminish brain function. Sleep deprivation leads to difficulty in making decisions, solving problems, controlling both emotions and actions, and adapting to change. Poor sleep has also been linked to depression, suicide, and a willingness to take dangerous risks.
How sleep helps the body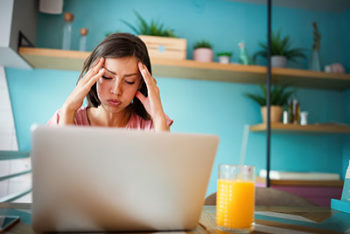 Good sleep habits also play an important role in physical health. Sleep promotes the healing and repair of the heart and blood vessels. On the other hand, sleep deficiency leads to increased risks of heart disease, kidney disease, high blood pressure, type 2 diabetes, and stroke. Adequate sleep enhances our immune system, leading to improved overall health.
Chronic sleep deprivation alters the way our bodies process and store calories and affects levels of hormones that control appetite. This means that troubled sleep can contribute to unhealthy weight gain.
Promoting sleep health can also maximize athletic performance. A study of basketball players revealed that better sleep quality significantly improves speed, accuracy, reaction times, and mental attitudes towards the sport.
What makes us go to sleep?
Evolution has caused our minds and bodies to establish internal body clocks, known as circadian rhythms. These rhythms closely correspond to a 24-hour pattern.
While we are awake, a compound called adenosine accumulates in our systems. As adenosine levels rise, so does our perceived need for sleep. While we are asleep our bodies break down and dispose of adenosine, so we awake alert and ready for the next day. Our bodies also create another chemical, melatonin, that further promotes sleepiness.
How to get better sleep
Establish a sleep schedule and stick to it, even on weekends.
Practice a relaxing bedtime ritual, like taking a bath, meditating, or reading (television never qualifies as a relaxation technique).
Help your body maintain a well-established circadian rhythm by exposing yourself to at least two hours of bright light during the day. Toward the same end, limit the amount of light (especially the blue light emitted by electronic devices) to which you are exposed late in the evening.
Exercise, all you want and more, but not within two hours of bedtime.
Make your bedroom a sleep induction zone. Keep a cool and steady temperature, eliminate extraneous sounds, and banish all light.
Do the research and spend the money necessary to acquire high-quality sleep tools, such as a great mattress and nice linen.
Avoid ingestion of both alcohol and caffeine within six hours of bedtime.
Take a melatonin supplement.
The COVID-19 pandemic and sleep
While the concerns created by the coronavirus make it difficult for many of us to obtain adequate sleep, those subject to stay-at-home orders will at least have the opportunity to establish the habits necessary to achieve the quality and amount of sleep necessary to well-being. If we can deeply engrain these practices now, during such a stressful and emotionally taxing period, the benefits of sleep will be available for a lifetime.
About Dr. Thaïs Aliabadi
As one of the nation's leading obstetricians, Dr. Thaïs Aliabadi offers the very best in gynecology and obstetrics care. Together with her warm professional team, Dr. Aliabadi supports women through all phases of life. She fosters a special one-on-one relationship between patient and doctor.
We invite you to establish care with Dr. Aliabadi. Please click here to make an appointment or call us at (844) 863-6700.

Latest posts by Dr. Aliabadi Education Team
(see all)