Thank you so much for the outpouring of love these past few weeks. You've sent flowers and text messages, made phone calls and visits. My heart is full.
I'm doing great and recovering well from surgery but more importantly:
I saved my own life this past week. Here's my story.
Against every doctors' opinion, I scheduled an elective double mastectomy. I had NO family history of breast cancer, NO genetic mutations, NO cancer biopsies, and NORMAL mammograms, ultrasounds, and MRIs prior to surgery.  But I scheduled my own prophylactic bilateral mastectomy anyway.
At this point you must be asking yourself, why would Dr. Aliabadi do something so drastic to her body? Well, I chose this very aggressive surgery based on my elevated lifetime risk for developing breast cancer. Here are the reasons for my decision:
I've had 2 pre-cancerous biopsies in my life (9 years and 7 months ago)
I had very dense breast tissue
I used a formula to calculate my lifetime risk of breast cancer
Surprisingly my risk came back very high (37-50%)
I decided NOT to wait for cancer and made the decision to have my breasts removed. Everyone around me thought I was crazy.
I had surgery last week and all went well. But there's more!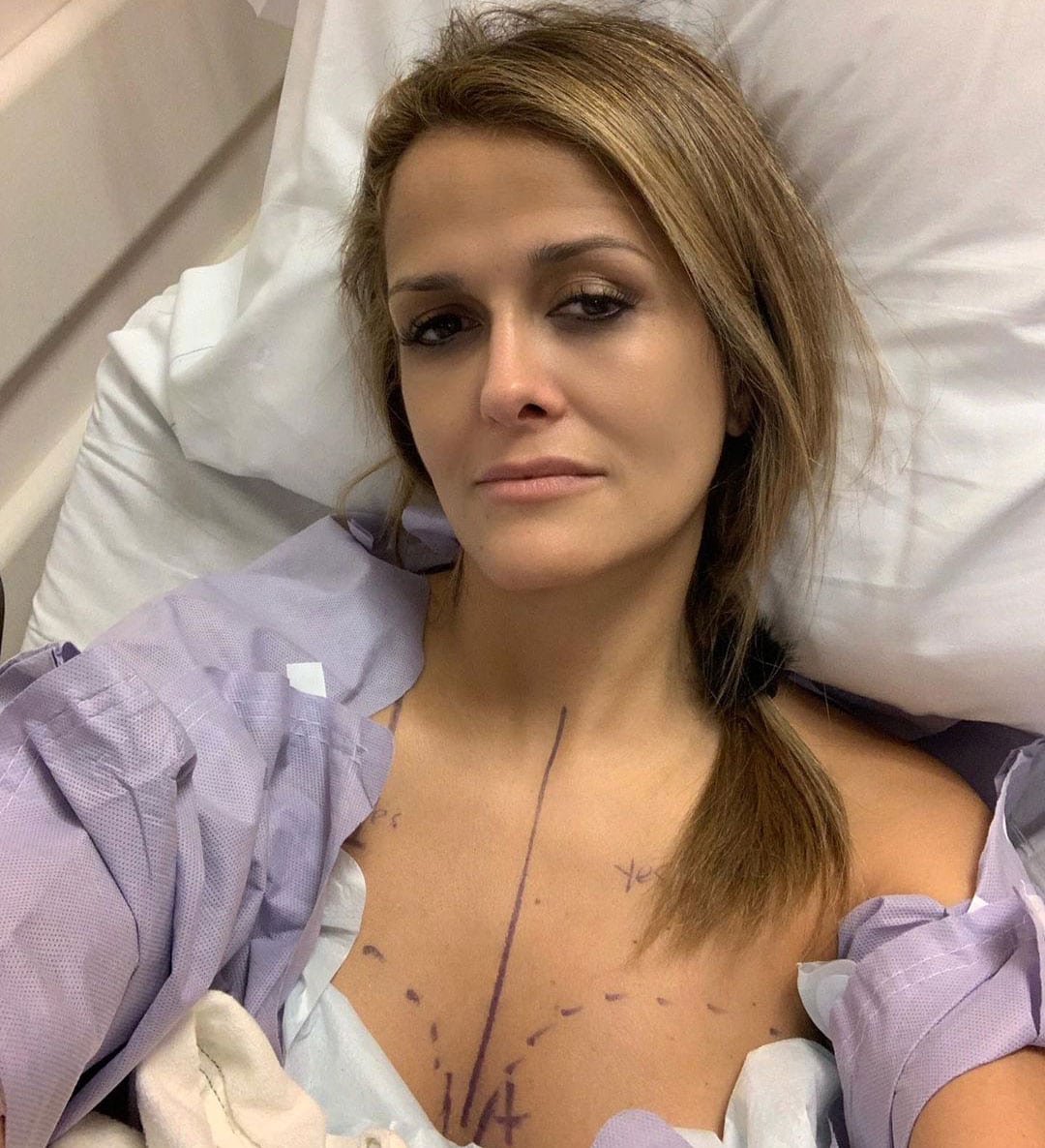 Then, to everyone's surprise, my pathology report came back positive for STAGE 1 BREAST CANCER. Wait!!! What???? Me???? I was shocked.
For months, breast specialists and radiologists told me I was okay, that I didn't need this surgery and my decision to have a double mastectomy was an aggressive one.
Well, my "aggressive" decision saved my life
I'm so glad I've been documenting this story on camera.
My original goal was to educate every woman about breast cancer screening, mammograms, ultrasound, MRI, genetic screening, the importance of family history, and evaluation of a lifetime risk of breast cancer.
I went forward with a prophylactic bilateral mastectomy to avoid cancer, not knowing that I already had stage 1 breast cancer in my right breast. Scary, isn't it??
Once I recover, I will release more information. But one thing I know for sure…. BE YOUR OWN ADVOCATE in life!!! I advocated like heck and it saved my life.
Thaïs
About Dr. Thaïs Aliabadi
As one of the nation's leading OB-GYNs, Dr. Thaïs Aliabadi offers the very best in gynecological and obstetric care. Together with her warm professional team, Dr. Aliabadi supports women through all phases of life. She fosters a special one-on-one relationship between patient and doctor.
We invite you to establish care with Dr. Aliabadi. Please click here to make an appointment or call us at (844) 863-6700.
The practice of Dr. Thais Aliabadi and the Outpatient Hysterectomy Center are conveniently located for patients throughout Southern California and the Los Angeles area. We are near Beverly Hills, West Hollywood, Santa Monica, West Los Angeles, Culver City, Hollywood, Venice, Marina del Rey, Malibu, Manhattan Beach, and Downtown Los Angeles.

Latest posts by Dr. Thaïs Aliabadi
(see all)