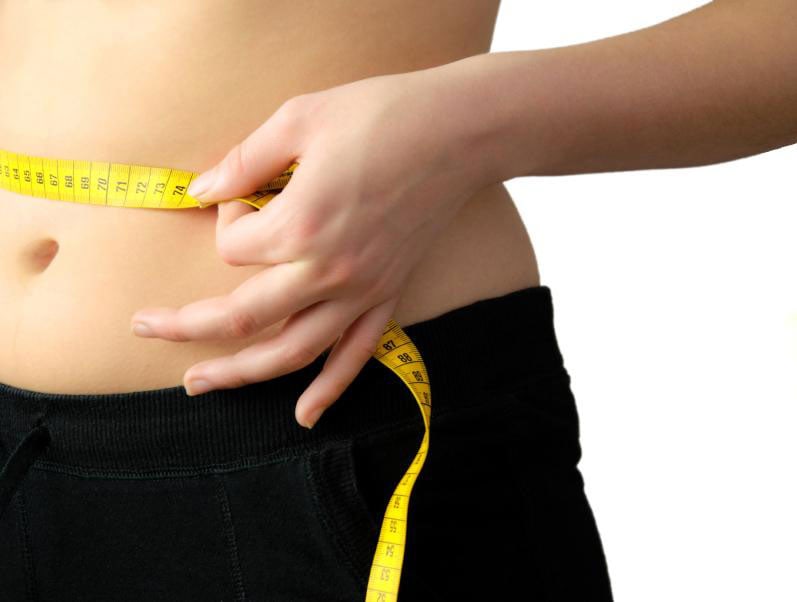 With over two-thirds of adults categorized as "overweight" or "obese," it seems that excess weight is the new normal in the U.S. Being overweight isn't necessarily inherently unhealthy, but it can exacerbate some medical conditions and put you more at risk for others, such as diabetes and cardiovascular disease.
As women in America, we have a complicated relationship with weight gain. For most of our lives, we're told that we're not thin enough, that our chubby arms and thighs are ugly, and that if we could just lose the excess weight, we would be beautiful, worthy, and healthy.
What's more, maintaining a healthy weight often becomes even more difficult after menopause. Stubborn belly fat is one of the most common complaints among older patients. What causes our bellies to balloon in our old age, and what can we do to stay healthy?
Estrogen Drops Off
During menopause, the body stops producing estrogen. For years, scientists have understood that this hormonal change causes excess fat to drift from the thighs and hips to the tummy.
In 2013, a study conducted by the Mayo Clinic found that the drop in estrogen levels accomplishes two things:
Causes fat cells to store more fat.
Slows the metabolism.
With these two challenges combined, combating weight gain in menopause can feel like a losing battle. Without significant changes to diet and exercise, post-menopausal weight gain is practically an inevitability.
What's Wrong With Belly Fat?
Excess abdominal fat can be more problematic than fat in other areas of the body. Regardless of BMI, studies have shown that a waist measurement of 35 inches or more is associated with higher health risks, including diabetes, heart disease, and death.
There are two types of fat stored in the belly:
(1) Subcutaneous fat. This is the layer of fat stored right underneath the skin. For many women, subcutaneous fat is largely a cosmetic issue ("paunch" or "muffin top"), but not necessarily a health issue.
(2) Visceral fat. This type of fat is stored deep in your abdomen, between your organs and tissues. Excess visceral fat is linked to type 2 diabetes, high blood pressure, heart disease, high cholesterol, and difficulty breathing.
What Else Can Influence Weight Gain?
Besides hormonal changes, there are several factors of aging that can contribute to weight gain.
Genetics. First, your weight, and the way your weight is distributed on your body, is heavily influenced by genetic factors. If your mother had more of an "apple-shape" than a "pear-shape," you are more likely to carry excess fat around the belly, too.
Muscle mass. Additionally, as we age, muscle mass tends to diminish, even among women with an active lifestyle. Muscle mass helps to burn your calories, so a decrease in muscle mass will slow your metabolism considerably. Most – if not all – women will see an increase in their weight post-menopause if they don't make changes to their diet.
Sleep. Lack of sleep may also play a role. During menopause, women may experience hot flashes, night sweats, anxiety, and mood changes. These factors, combined with the stresses of aging, can make it more difficult to get a good night's sleep.
When we're not well-rested, we tend to overeat, especially carbohydrates like bagels, pastries, and pasta. When carbohydrates aren't immediately used up, they get stored as fat.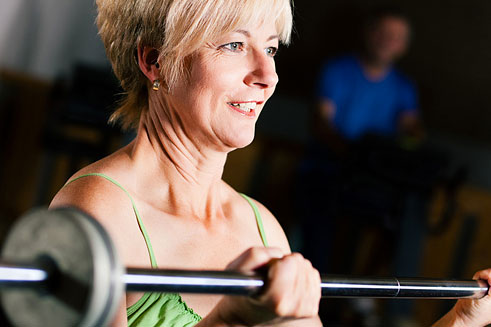 What Diet and Exercise Changes Should I Make?
You should talk to your doctor about what you can do to stay in shape and maintain a healthy weight post-menopause.
Control your portions, watch your intake of carbohydrates, and be sure to get plenty of lean proteins, like those that come from white meat and fish.
Many women believe that cardio workouts are the key to losing weight. Jogging and bicycling may be enough for younger women, but women over the age of 40 should strength train as well. Building muscle can actually increase your metabolism, giving you more energy and helping your body to use up the calories that you eat.

Latest posts by Dr. Thaïs Aliabadi
(see all)
Reader Interactions