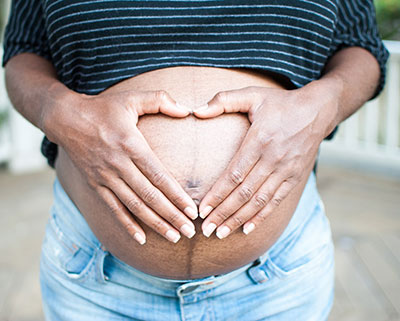 Not until 1875 did mankind figure out the true story of the sperm and the egg.  For centuries, the titans of the scientific revolution had no idea how babies were made. Leonardo da Vinci didn't know, Galileo was clueless, Isaac Newton, nope, not him either.
They did not know if conception was more likely on the night of a full moon or a new moon. Maybe timing didn't matter at all. They did not know, though they assumed, that a baby has only one father, as it has only one mother. They did not know why babies resemble their parents, and sometimes one parent more than the other.
Scientists struggled to find out if the woman merely provided a fertile field for the man's seed, or if she produced some kind of seed of her own. They did not know how twins came to be, was it too much semen? Maybe two rounds of sex in quick succession? Or more scandalous, could it have been sex with two different men?
Other issues conspired to befuddle our scientific ancestors. One was that these scientists, without exception, were men. And we all know how men, in general, have been in tune with women and their bodies throughout history, right? :)  On top of that, many believed that women were simply physically and mentally inferior to men.  Even dear old Aristotle wrote that women were "mutilated males."
Truth be told, I was never overly enamored with Aristotle.
What the heck are those wriggly things in sperm?
What they did know was that men and women had sex and as a result, sometimes, babies popped out nine months or so later. But they did not know how those babies were created. They did not know that women produce eggs. When they first saw sperm cells under a microscope, they didn't calculate that those wriggly tadpoles had anything to do with babies and pregnancy.  I love the leading theory of the time; sperm were parasites, perhaps related to those mini-creatures that swam in drops of pond water that they were studying. This was Newton's view.
Today if I look at my own kids' knowledge, they could tell me all about where babies come from before they were 10-years-old. Now that's progress, but I wouldn't compare my daughters to Sir Isaac Newton… yet.
Which leads us to the present age of science. Scientists cannot explain everything, specifically what this article calls, "one of the simplest questions of all." It is not where do babies come from but where does consciousness come from?
For example, why is a robot that can blink, play chess and find its way around a room, just a collection of individual skills, while humans are so much more? Humans are self-aware, swimming in a sea of smells and sights and memories.
Every generation makes the mistake of thinking they know as much as there is to know on a myriad of subjects, but we have learned time and time again that simply is not true.  We can be sure that in centuries to come, our descendants will look back at our earnest beliefs and shake their heads at our thinking while smacking their foreheads in disbelief.
I am not a betting woman, but if I was, I would wager that they will be shaking their heads a lot at us, which is a good thing, because it shows us we never stop learning.
What do you think? Let me know on Facebook!
Thaïs
Read this story at the Los Angeles Times.

Latest posts by Dr. Thaïs Aliabadi
(see all)
Reader Interactions