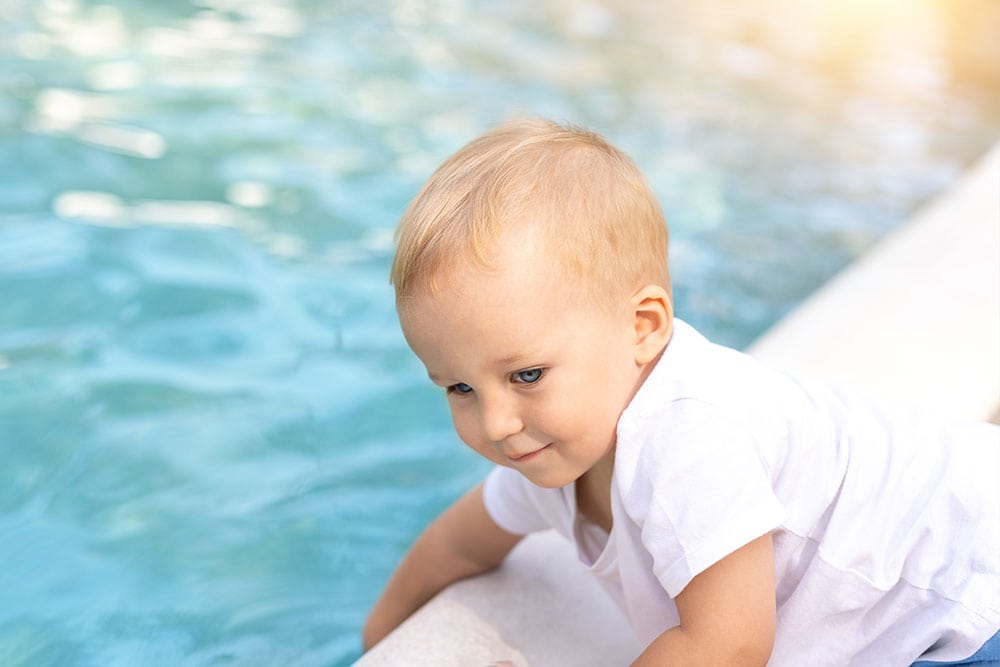 Drowning is the second most common cause of accidental death for children under 15.  More than ten people in the US drown each day and one in five of those are children 14 and younger. For every child who dies from drowning, another five receive emergency department care for nonfatal submersion injuries.
10% of the time when a child drowns there are adults  within feet of the victim! So let me ask you how in the world could you not know that your own child was drowning right in front of you? 
The answer is simple,  drowning on TV or the movies doesn't look like anything in real life.
Most of us have no awareness of just how silent, undramatic, and practically invisible a drowning can be.  We are conditioned by movies and TV to think a drowning person makes wild thrashing motions while calling loudly for help, but you will never learn to recognize a drowning in progress by watching Baywatch.
Dr. Frank Pia, a former life guard and advocate of water safety, is an expert on what real life drownings look like. In an article in the Coast Guard's On Scene magazine, he identifies the primary characteristics of people going through what he calls the Instinctive "Drowning Response/"
Drowning victims don't call for help because their bodies won't let them
Except in rare circumstances, drowning people are physiologically unable to call out for help. Breathing is the original task of our respiratory system. Speech is a secondary function, acquired much later in our evolution. Our autonomous systems demand that, in desperate moments, breathing must take priority over vocal communication. It's a Catch 22 situation; drowning persons can't yell for help until after their breathing is back to normal, but when they are breathing normally again they no longer need help.
Another reason that drowning people can't effectively call for help is that their heads rapidly bob up and down during the process of drowning. The mouth of a drowning person is not above the water's surface long enough to exhale, inhale, and then shout out for help.
Drowning victims don't wave for help, because they can't control their arm movements
Our hardwired instincts naturally force people who are drowning to use their arms in a continuous and desperate effort to keep their mouths above the water's surface. These efforts take place below the surface of the water, invisible to observers. A drowning person simply cannot stop this involuntary activity long enough to make any "Help Me Now!!" arm movements above the water.
Drowning victim's bodies remain upright in the water up until the moment of total submersion
Throughout the Instinctive Drowning Response people's bodies remain upright in the water, and they don't use any kicking motions to support themselves. The struggles of drowning people can keep them on the water's surface for only 20 to 60 seconds before submersion occurs.
Nearly all children's drowning deaths could have been avoided, so always be vigilant.
So when you're watching a youngster in the water and everything looks normal, don't be too confident. The signs of a drowning in progress can be the apparent absence of any signs at all. A child who appears to be merely treading water and looking up can be in a heap of trouble if they are in the throes of Instinctive Drowning Response.
When in doubt, check it out!
If you have any doubts at all, remember that kids in the water naturally make noise. Directly ask the child if he or she is okay. If you get a verbal response, the child is probably safe. But if all you get in return to your question is a blank stare, you may have less than 30 seconds to save that child's life.
Please, please, please be careful.
Thaïs

Latest posts by Dr. Thaïs Aliabadi
(see all)
Reader Interactions