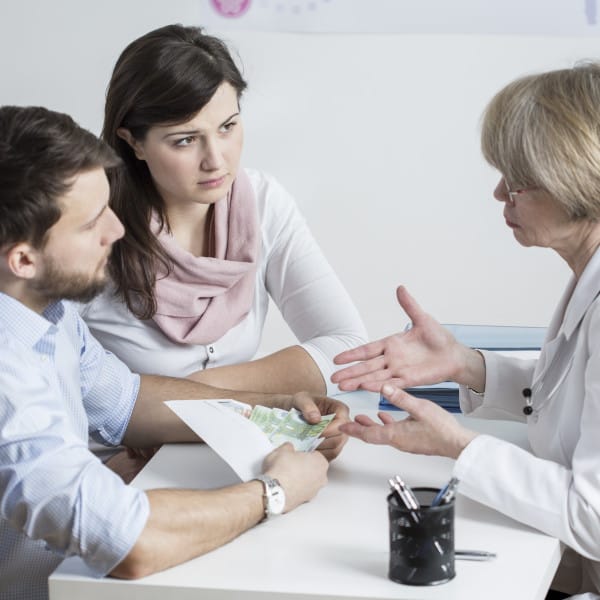 Women are still victims of medical misdiagnosis.
In the 19th century, physicians (nearly all of them male; in most countries, women were barred by law from practicing medicine) often used a blanket diagnosis of "hysteria" whenever a woman presented symptoms they were unable to accurately diagnose. Not at all coincidentally, the word hysteria is directly descended from "hysterikos", the ancient Greek word for the uterus.
That sort of medical thinking led to a diagnostic paradox. Men who exhibited the same symptoms as "hysterical" women could not have hysteria because they didn't have a uterus. Although any connection between the uterus and what was once called hysteria has long been disproven, modern diagnostic medicine is still afflicted with lingering gender bias.
The "it's all in your head" diagnosis still persists for women
Heart disease is the leading cause of death among women. Women in the beginning stages of a heart attack are more likely than men to report difficulty in breathing, rapid heart rate, sweating. Guess what this leads to. As reported in Harvard Health Publications, "Many women say their physicians never talk to them about coronary risk and sometimes don't even recognize the symptoms, mistaking them instead for signs of panic disorder, stress, and even hypochondria".
The American Autoimmune Related Disease Association estimates that, of the 50 million Americans who have autoimmune disease, 75% are women. 40% of those women with autoimmune disease have been told by a physician that their real problem is that they are complainers, hypochondriacs, or merely too focused on their health. In other words, for far too long, the medical treatment of women with autoimmune disease often consists of telling them to stop being "hysterical".
A 2014 Johns Hopkins University study found that women who were in the process of having a stroke were misdiagnosed in the emergency room 30% more often than men.
Conditions which are female specific, such as endometriosis, often take years of successive examinations and diagnoses before they are accurately identified.
Those emotional women need to be heard
Women are more emotionally open than men, even when talking to their doctors. This can cause us to more completely describe the emotional context of our symptoms. Women are more likely than men to tell their doctor about the stress that comes with their physical ailments. This can lead to a diagnosis of emotional stress alone, even when the root problem is actually physiological.
One young woman was told it was the stress of nursing school that caused her fatigue, dizziness, and the excessive pounding of her heart. The emergency room doctor, a woman, reassured her she was "going to be just fine" and refused to perform any diagnostic testing. When her symptoms continued, and she developed trouble breathing, a second opinion revealed that she had acute myeloid leukemia. She needed to start chemo immediately. Needless to say, she was stunned.
It is undeniably true that many conditions unique to women are among the most difficult to diagnose. Diseases like endometriosis present symptoms indicative of other conditions, and heart attacks are more difficult to diagnose in women than in men.
This is a reason for better education of both male and female doctors, and not an excuse for continued gender bias in diagnostic practice. No longer should the male body be the default physiological pattern that doctors habitually use making a diagnosis.
Read more on this story and let me know what you think. Thaïs
Read the full article at: www.glamour.com
Save
Save

Latest posts by Dr. Thaïs Aliabadi
(see all)
Reader Interactions