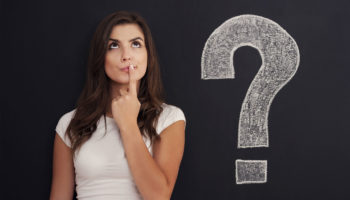 Vaginal douching is defined by medical researchers as "the process of intravaginal cleansing with a liquid solution".
Although the practice of that process has declined recently, douching is still very common in the United States. A 2002 National Institute of Health research study on douching found that about 25% of American women douched on a "regular" basis.

But is douching bad for women?
Why do women use douches?
Women give various reasons for douching with a feminine hygiene product. Among those are:
Preventing pregnancy

Eliminating vaginal odors

Washing away menstrual blood

Preventing sexually transmitted infections

Does douching actually work?
All the available scientific evidence clearly shows that douching accomplishes absolutely none of the aforementioned goals. Instead, douching can lead to an increased risk of some very negative outcomes.
A brief history of vaginal douching
Douching dates back to ancient societies. But it really came into its own in the 19th century when doctors began to prescribe it, both for cleanliness and as a form of birth control. (Incidentally, douching is totally ineffective, both as a cleansing agent and as a method of birth control.)
In 1829, the British medical journal 

The Lancet 

recommended that women douche with tepid water "six or eight times in the course of the day".

In 1832, an American doctor named Charles Knowlton published his 64-page treatise, "Fruits of Philosophy, or the Private Companion to Young Married People." In it he boldly declared that sex could provide more than children.

Knowlton recommended that women douche after sex with "sulfate of zinc, alum, or any salt that acts chemically on the semen."

By the 1920s, Lysol disinfectant was being subtly marketed as a contraceptive douching agent.

In 1930, Lysol's toughest competitor, Zonite, launched its own antiseptic douche. As a result, Lysol, believe it or not, was advertised as a douching product as well.

Douche manufacturers resort to body-shaming women to sell their products
We all know that body shaming can be used as a sales technique. Indeed, the history of douche advertising stands out as a pioneering example of body shaming as a marketing tool.

Advertisements for douches generally focused on a young wife whose husband is on the verge of walking out because she has "neglected her feminine hygiene".
It didn't (and still doesn't) seem to matter that douching products are not only useless but often harmful.


Douching linked to very harmful side-effects
That 2002 NIH study mentioned above reported an association between women who douched and:
"…many adverse outcomes including pelvic inflammatory disease, bacterial vaginosis, cervical cancer, low birth weight, preterm birth, human immunodeficiency virus, sexually-transmitted diseases, ectopic pregnancy, recurrent vulvovaginal candidiasis, and infertility." 

Why is douching bad?
Simply put, douching can destroy the balance between good bacteria and natural acidity that is necessary for a healthy vaginal environment. A good vaginal flora/acid balance protects the vagina from infections and inflammation.
Douching can lead to an overgrowth of harmful bacteria. This can cause yeast infections or bacterial vaginosis.
If a woman already has a vaginal infection, douching can push the bacteria causing the infection higher up, into the uterus, fallopian tubes, and ovaries. This can lead to pelvic inflammatory disease (PID). PID is a serious health problem.
And douching can create complications during pregnancy, including preterm birth and ectopic pregnancy. 
What's the takeaway on vaginal douching? Don't do it!
As noted by the Office on Women's Health: "Most doctors recommend that women do not douche".
Your vagina doesn't need cleansing products. Like a modern oven, it's self-cleaning. It's designed and plumbed to eliminate semen, blood, and other fluids through natural healthy methods.
Never use a douche as birth control, or to eliminate an unusual odor or vaginal discharge. Instead, make an appointment with your doctor. Know that a healthy vulva needs only to be washed with mild soap and warm water.
About Dr. Thaïs Aliabadi
As one of the nation's leading OB-GYNs, Dr. Thaïs Aliabadi offers the very best in gynecological and obstetric care. Together with her warm professional team, Dr. Aliabadi supports women through all phases of life. She fosters a special one-on-one relationship between patient and doctor.
We invite you to establish care with Dr. Aliabadi. Please click here to make an appointment or call us at (844) 863-6700.
We take our patients' safety very seriously. Our facility's Covid-19 patient safety procedures exceed all CDC and World Health Organization recommendations. Masks are required in our office at all times during the coronavirus pandemic.
The practice of Dr. Thais Aliabadi and the Outpatient Hysterectomy Center is conveniently located to patients throughout Southern California and the Los Angeles area. We are near Beverly Hills, West Hollywood, Santa Monica, West Los Angeles, Culver City, Hollywood, Venice, Marina del Rey, Malibu, Manhattan Beach, and Downtown Los Angeles, to name a few.

Latest posts by Dr. Aliabadi Education Team
(see all)