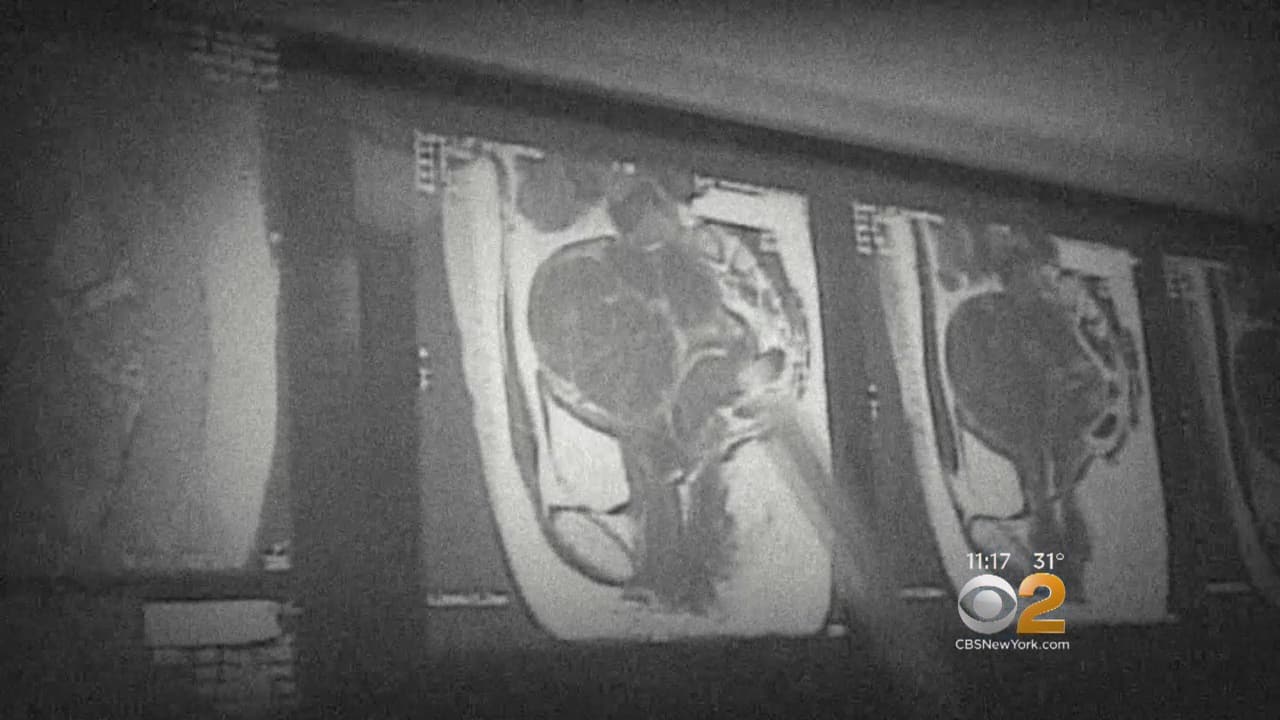 With seventy percent of women in the U.S. suffering from uterine fibroids, the pain and discomfort they cause is one of the most universal health experiences.
Surgery in a pill? It sounds like science fiction but, for millions of women suffering from uterine fibroids, this fantasy could become reality.
The drug, developed by Allergan, was recently approved by the FDA. It's called ulipristal acetate (UA) and is expected to hit the market as early as summer 2018. The US falls a few steps behind European and Canadian markets, where an oral treatment has been widely available for years.
What are uterine fibroids?
Fibroids are benign, non-cancerous tumors that develop in the uterus. Some can cause pain and fertility problems, while most fly under the radar, causing no issues at all.
It's impossible to know exactly how many women are affected by uterine fibroids. Many patients don't discover their condition until they have an ultrasound to check up on the progress of a pregnancy. Estimates range from one-fifth of all women to 70% having at least one fibroid by the age of 50.
Most fibroids are painless and cause no harm or outward symptoms. They can grow singly or develop in clusters, explains Dr. Payal Shah, OB/GYN at the Holy Name Medical Center in New York, and range from "the size of a peanut to the size of a basketball."
Fibroids are one of the most misunderstood (and painful) medical conditions affecting women today
And when they cause symptoms, the pain can be debilitating.
"I suffered from intense, throbbing contractions of pain that left me in bed in the fetal position with a heating pad for most of the month," said one patient, who chose to remain nameless.
Fibroids are often misunderstood, and because of the stigma and silence surrounding women's reproductive health, many women who have them have never heard of them.
"I didn't know what a fibroid was or what was happening to me," the patient said. "I was too embarrassed to tell even my female boss the specifics around what was going on with my health."
Doctors are very optimistic about this new non-surgical treatment for fibroids
Until UA, the most common treatment for uterine fibroids has been hysterectomy. The downsides to this treatment include ending a woman's ability to become pregnant and sending her into early menopause.
A myomectomy is a surgery to remove fibroids without removing the uterus. Myomectomies can preserve a woman's fertility, but they can be risky, and oftentimes, the fibroids will return following the procedure.
OB/GYNs are celebrating the new drug, heralded as a replacement for expensive and invasive surgeries. "For the first time, doctors and patients will have access to an oral treatment option to manage symptoms," said Dr. Ayman Al-Hendy, member of Allergan's advisory board and director of interdisciplinary translational research at Augusta University. "I am optimistic that with a new oral treatment option, fewer women will suffer in silence and leave their uterine fibroids untreated."
What's the science behind the new pill for eliminating uterine fibroids?
UA is classified as a selective progesterone receptor modulator (SPRM). It effectively shrinks fibroids by blocking the hormones that feed them. The drug clogs up progesterone receptors in the fibroids themselves, as well as the uterine lining and the pituitary gland.
Patients take the pill once each day for three months, and then stop taking it to have a menstrual period. When the uterine lining sheds like normal, the remains of the fibroid slough off along with it.
Within 5-6 days, vaginal bleeding drops off, and the fibroids are gone, leaving the uterus and the woman's fertility intact, and with no recovery period. In trials, the pill's most common side effects, headaches and hot flashes, occurred in less than 10% of women.
This is very good news indeed! As an oral treatment, ulipristal acetate can become an important tool for treating uterine fibroids. Let me know what you think.  Thaïs
Read the full article at: newyork.cbslocal.com
About Dr. Aliabadi
As one of the nation's leading OB/GYN's, Dr. Thaïs Aliabadi offers the very best in obstetrics and gynecology, including telehealth appointments. Together with her warm professional team, Dr. Aliabadi supports women through all phases of life. She creates a special one-on-one relationship between patient and doctor.
We invite you to establish care with Dr. Aliabadi. Please click here to make an appointment or call us at (844) 863-6700.
We take our patients' safety very seriously. Our facility's Covid-19 patient safety procedures exceed all CDC and World Health Organization recommendations. Masks are required in our office at all times during the coronavirus pandemic.
The practice of Dr. Thais Aliabadi and the Outpatient Hysterectomy Center are conveniently located for patients throughout Southern California and the Los Angeles area. We are near Beverly Hills, West Hollywood, Santa Monica, West Los Angeles, Culver City, Hollywood, Venice, Marina del Rey, Malibu, Manhattan Beach, and Downtown Los Angeles.

Latest posts by Dr. Thaïs Aliabadi
(see all)
Reader Interactions