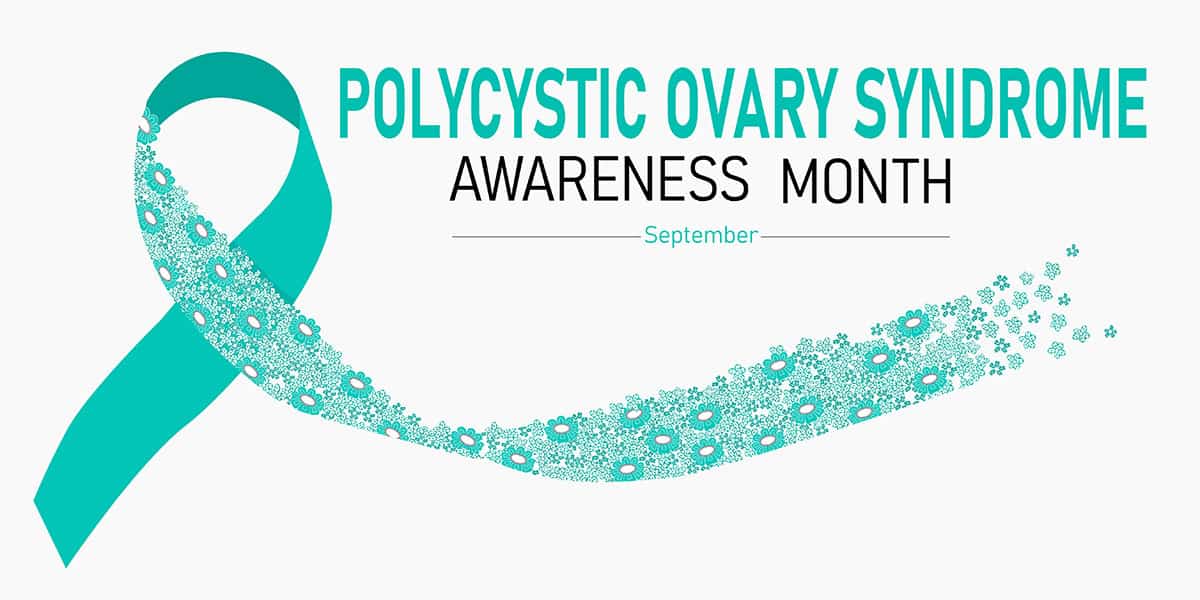 Despite affecting almost 5 million women in the US, many people remain unaware of polycystic ovary syndrome (PCOS).
September is PCOS awareness month, so we're taking this opportunity to discuss this extremely common (and frequently undiagnosed) condition.
What is PCOS?
PCOS is the most common ovulatory disorder. People with PCOS create a higher level of "male hormones" or androgens. These hormones interfere with egg development and ovulation.
Because PCOS interferes with ovary function, it is one of the most common causes of infertility.
What are the symptoms of PCOS?
The most common symptoms are irregular periods, excess androgen, and cysts or enlarged follicles in the ovaries. Excess androgen hormones can cause excess face and body hair, severe acne, and thinning or receding hair.
Other symptoms include:
weight gain
fatigue
mood changes or depression
pelvic pain
insomnia, poor sleep, or other sleep problems
More serious complications can also develop due to PCOS, such as diabetes, sleep apnea, and heart disease.
How do we cure PCOS?
Unfortunately, there is no cure for PCOS. While you will live with this condition your whole life, we do know how to manage the symptoms. Diet and medication can improve your symptoms and prevent more severe medical complications.
In addition, many patients who struggle with infertility due to PCOS are able to successfully conceive using medication, intrauterine insemination, or IVF.
Raising awareness of PCOS
Tragically, many people live with undiagnosed PCOS either due to poor medical care or lack of awareness. The PCOS Awareness Association provides information and support for patients with PCOS.
If you've been having trouble conceiving, irregular periods, pelvic pain, or other concerning symptoms, don't wait! Get in touch with your gynecologist. The sooner you get diagnosed (whether with PCOS or something else), the sooner you can start treatment, the sooner you'll feel better.
Are you struggling with PCOS? Get in touch with Dr. Aliabadi
As one of the nation's leading OB/GYNs, Dr. Thaïs Aliabadi offers the very best in women's health and well-being. Together with her warm professional team, Dr. Aliabadi supports women through all phases of life. She fosters a special one-on-one relationship between patient and doctor.
We invite you to establish care with Dr. Aliabadi. Please make an appointment online or call us at (844) 863-6700.
We take our patients' safety very seriously. Our facility's Covid-19 patient safety procedures exceed all CDC and World Health Organization recommendations. Masks are required in our office at all times during the coronavirus pandemic.
The practice of Dr. Thais Aliabadi and the Outpatient Hysterectomy Center is conveniently located for patients throughout Southern California and the Los Angeles area. We are near Beverly Hills, West Hollywood, Santa Monica, West Los Angeles, Culver City, Hollywood, Venice, Marina del Rey, Malibu, Manhattan Beach, and Downtown Los Angeles.

Latest posts by Dr. Aliabadi Education Team
(see all)