Last year, Rep. Sara Jacobs (D-CA) shared a series of candid insights on her current egg-freezing treatment in a tell-all interview with CNN – from the reasons that led her towards it to its side effects and the importance of fertility planning as part of healthcare policies.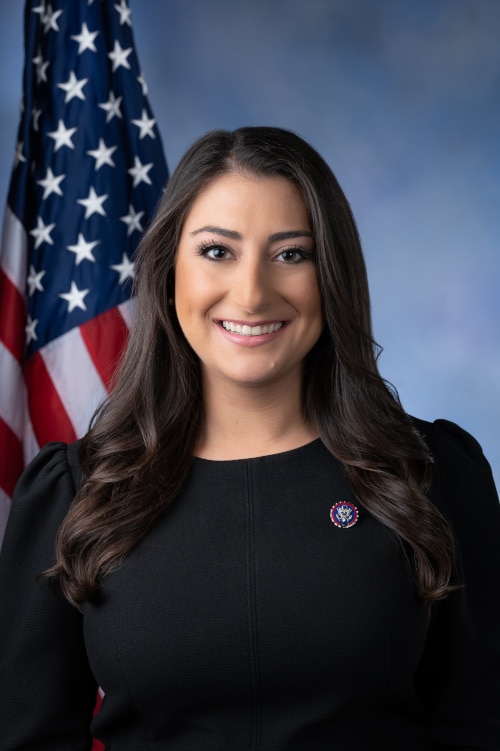 Egg freezing (technically called oocyte cryopreservation) is a relatively new reproductive technology that allows women to preserve their eggs and postpone motherhood for a few extra years. It has allowed thousands of women to reconcile the demands of a modern career with our "biological clocks."
For an up-and-coming political star such as Jacobs, egg freezing is not just a safety net for the future, it is also indicative of the contradicting forces affecting women nowadays.
Sharing a powerful (and modern) story
At 32 years old, Sara Jacobs is one of the rising stars of the Democratic Party. The San Diego native is currently serving in the House of Representatives for California's 53rd Congressional District and is the second-youngest woman in Congress. However, she has had to put her professional life first – even to the detriment of her other ambitions, motherhood included.
As she tells it, the decision to freeze her eggs was taken when she was still in her late 20s, and she finally decided to begin the egg-freezing process last summer.
The August recess seemed like the right time for it. However, oocyte cryopreservation requires a fair bit of prep work. Frequent check-ups and hormonal treatment had to be worked around budget negotiations with Republican lawmakers and caucus meetings on climate change.
This experience helped Jacobs see how the modern, high-stakes workplace continues to struggle to accommodate women, the LGBTQ community, and non-traditional families. Many policies – from leave or flexi-time to insurance coverage – "don't reflect what life looks like now."
The egg freezing process: what the science says
According to Jacobs, one of the most surprising aspects of her experience was how little most people know about egg freezing. In an interview with Elle, she says that while fertility treatment was somewhat of a trending topic among her peers, they are not "something I'd heard leaders discuss."
Often, women who opt to freeze their eggs feel they are the only ones going through it. In reality, over 13,000 women undergo oocyte cryopreservation every year. Over the past two years, the pandemic seems to have spurred a new boom in the procedure.
What is the egg freezing process like?
To freeze their eggs, patients need to undergo two separate processes: first, ovarian stimulation, which will prime the ovaries to produce and mature multiple eggs. The second is the retrieval surgery, which (as the name implies) is a minor surgery. The harvested eggs will then be frozen at ultra-cold temperatures until it's time to fertilize and implant them.
Ovarian stimulation
This stage is remarkably similar to the hormonal treatment required before in vitro fertilization (IVF).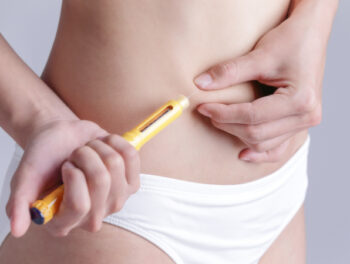 First, a fertility specialist will need to perform a series of tests to determine a woman's ovarian reserve – that is, the amount and quality of any remaining eggs.
Based on these results, the doctor will prescribe hormone injections, which will bring a large number of eggs to maturity. These injections can be hard on the body: according to Rep. Jacobs, it was like "going through puberty again." The effects of the shots will have to be monitored through frequent ultrasounds.
After at least two weeks of ovarian stimulation, most patients will be ready for the retrieval procedure.
Egg retrieval
To retrieve the mature eggs, a fertility specialist will need to puncture the vaginal wall with a long needle and aspirate the eggs. This is done under local or twilight anesthesia. The whole procedure lasts approximately 10 to 20 minutes and no hospitalization is required.
The procedure itself is not painful, but it's common to feel cramps or have a feeling of fullness afterward.
Egg freezing success rates
The ultimate goal of egg freezing is to fertilize and implant the eggs later, become pregnant, and carry the pregnancy to term.
Success rates for egg freezing have improved considerably over the last decade. At each stage of the process, technology improves the likelihood of reaching the next step.
On average, for eight eggs harvested, six will remain intact after freezing and thawing. Then, these six eggs will provide between a 32% to 12% likelihood of ending in a live birth.
Now – 1 in 3 feels pretty different from 1 in 8. Here, the most crucial factor for success is the age at which a woman first freezes her eggs.
What's the best age for egg freezing?
Expert organizations have pointed out that no age guarantees a successful egg freezing process. However, the best chances of success are undoubtedly reserved for women who freeze their eggs between their mid-to-late-twenties.
Curiously enough, the woman's age at thawing the eggs doesn't seem to have a significant impact.
Meanwhile, the cut-off date for egg freezing seems to be when a woman is 38 to 40 years old. At this point, the chances of having a successful pregnancy later fall below 10%. For women considering egg freezing at 40 or after, it's better to use donor eggs instead and undergo a standard IVF treatment.
Fertility treatment side effects
Like any other medical treatment, there are risks and side effects attached to freezing eggs.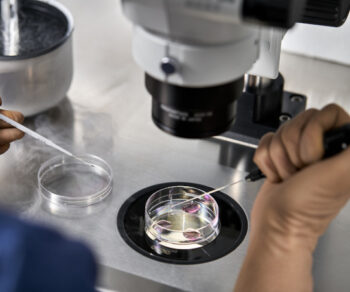 The riskiest part of the process is at the ovarian stimulation stage, as there is always a certain degree of uncertainty when dealing with hormone injections.
The most common side effects of hormonal treatment are very similar to those of PMS. They include:
Bloating
Mood swings
Increased sweating
Hot flashes
Headaches
Breast tenderness
These are generally short-lived and can be best described as a nuisance — after all, Rep. Jacobs managed to juggle them in between trips to New York, Washington DC, and San Diego. Rarely, patients will experience a more serious adverse reaction known as ovarian hyperstimulation syndrome. When this occurs, the ovaries swell up and leak fluid into the abdomen.
Left unchecked, ovarian hyperstimulation syndrome could be dangerous. However, it is typically detected quickly, as the hormonal stimulation process requires near-daily check-ups and ultrasounds.
On the other hand, the egg retrieval procedure is swift and safe. In extremely rare cases, women could develop an infection or damage the bowels after the procedure.
In reproductive care, the personal is political
Perhaps the most fascinating aspect of Rep. Jacob's experience with egg freezing is how it has renewed her commitment to advocating for inclusive, women-friendly coverage.
When you are a member of Congress, you have access to a wide array of insurance plans and unique access to information and legal aid – and yet, she still had to pay for her treatment out of pocket.
As a result, she is now the cosponsor of a series of bills that should expand coverage for fertility care across the country. These are included as part of Joe Biden's package of family-friendly programs and proposals.
In her own words, "infertility doesn't discriminate by socioeconomic status, only access to fertility treatment does."
Does insurance cover egg freezing?
Currently, egg freezing is not covered by most types of insurance, including VA benefits, TRICARE, or Medicaid.
Insurance plans are mandated to cover fertility treatments in some states, but you should still read the fine print when calculating the cost. For example, some companies will only pay the yearly fee for keeping the eggs frozen but won't cover the entire retrieval process. In other cases, they may leave out some of the exams needed during the start of the treatment.
How much does egg freezing cost?
The total cost of egg freezing will depend on how long the eggs will be kept. From the ovarian reserve tests to the retrieval surgery, the initial procedure and preparation can cost between $5,000 and $10,000.
Then, freezing any harvested eggs the first time may cost approximately $2,000. Then, there will be an ongoing payment to the facility to store the eggs until they are thawed.
Finally, the eggs will need to be fertilized and implanted, which will carry the standard costs of an IVF treatment.
Final thoughts
Sara Jacob's decision to freeze her eggs and talk publicly about it is an important step toward normalizing women's healthcare needs.
Here, we celebrate her willingness to get the ball rolling!
Have questions about fertility preservation? Talk to Dr. Aliabadi
As one of the nation's leading OB/GYNs, Dr. Thaïs Aliabadi offers the very best in women's health and well-being. Together with her warm professional team, Dr. Aliabadi supports women through all phases of life. She fosters a special one-on-one relationship between patient and doctor.
Dr. Aliabadi is a recognized leader in endometriosis treatment and has even taught minimally invasive laparoscopic surgery to other surgeons across the country.
We invite you to establish care with Dr. Aliabadi. Please click here to make an appointment or call us at (844) 863-6700.
We take our patients' safety very seriously. Our facility's Covid-19 patient safety procedures exceed all CDC and World Health Organization recommendations. Masks are required in our office at all times during the coronavirus pandemic.
The practice of Dr. Thais Aliabadi and the Outpatient Hysterectomy Center is conveniently located for patients throughout Southern California and the Los Angeles area. We are near Beverly Hills, West Hollywood, Santa Monica, West Los Angeles, Culver City, Hollywood, Venice, Marina del Rey, Malibu, Manhattan Beach, and Downtown Los Angeles, to name a few.

Latest posts by Dr. Aliabadi Education Team
(see all)