On September 13th the Tinseltown Mom blog published a lovely story about Dr. Thais Aliabadi, focusing on her journey to America, through college and her years as a doctor to finally achieving success.

We wanted to share this with you, we hope you enjoy it.
Cherished Celebrity Doctor, Thaïs Aliabadi, Shares Her Hard-Earned Road to Success
Written by Tirralan Watkins, founder and editor of Tinseltown Mom
Becoming one of the nation's leading OB-GYN's is no easy feat, and Dr. Thaïs Aliabadi, didn't just luck into her prominence, hard work and grit paved the way to her success. The board-certified physician who specializes in obstetrics, gynecology and infertility in Los Angeles, California used the challenges of her childhood, to triumph into adulthood.
Things were intense for Dr. Aliabadi and her family when the Iranian Revolution hit her country as a child, triggering the beginning of the Iran-Iraq war. Growing up, she experienced everything from frightful bombardments to missiles launching, a rough upbringing that propelled her prolific future.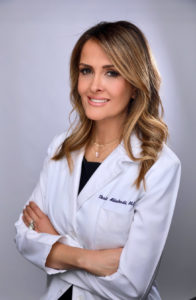 Though she is an admired physician, globally, she remains humble and grateful, and her challenging background had a lot to do with not only her success, but her strength, "It made me who I am. I'm very tough. I'm resilient. Nothing brings me down. I always get up. Even if I get punched in the stomach. I wipe the dust and get up again," Dr. Aliabadi tells Tinseltown Mom.
Born and raised in an extremely educated and loving family in Tehran, Iran things took a frightening turn when Dr. Aliabadi turned 7 and she was thrust into the midst of war. Her wealthy family went from having nannies, drivers, and vacations, to at times hiding in her basement for shelter. Her father's passport was taken from him, and his bank accounts frozen, making for an extremely difficult upbringing until the age of 17 when her family moved to Los Altos, CA, in her senior year of high school. She went from being popular in school to leaving her homeland and starting over. She couldn't speak a word of English, so started in ESL immersion before going on to graduate on time.
After studying for two years at Foothill Community College, to hone her English skills, she transferred to UC Berkeley. She went from a small classroom setting to massive, and because she still struggled to speak English, she found a unique way to learn. "…in my biology class there would be 800 students. And I remember I studied, but I had nothing else to do. I had no friends. I couldn't speak the language. So, I would just lock myself in and study for 12-hour days, every single day and because I didn't know the system and I didn't speak the language well, I would memorize every single word of the book…"
Despite these challenges, she graduated at the top of her class with a degree in Biology. Dr. Aliabadi took the next logical career step and applied for medical school, but she was hit with another hurdle when she took her MCAT and performed poorly in the verbal reasoning and essay portions of the test. Her counselor advised that her English was not strong enough to go to medical school, so he recommended she get a masters in physiology and take a program at Georgetown, where she would sit with medical students, and if she did well, they would accept her into medical school.
She secured a spot in that extremely competitive program, again, at the top of her class, subsequently getting into medical school at Georgetown. After graduating she was accepted into the residency program at The University of Southern California. Her boyfriend at the time, Kambiz Tehranchi, whom she met at Berkeley, also found a job in LA so they were able to build a life together in southern California, and after 10 years of dating got married.
Looking toward her future, the ambitious student targeted Cedars-Sinai Medical Center, a top national hospital, for the start of her career, however she had a cruel awakening when she faced discrimination after her first two interviews. The initial meeting was with a doctor at a high-end practice, and after the interviewer pointedly told her that she was looking for a blonde-haired blue-eyed doctor her eyes opened to the realities of life. "Just because you're a good student, doesn't mean you're going to get a job… that was the first time in my life, that I felt prejudice," Dr. Aliabadi recalls.
On her second interview, he told her the position had already been filled. "I got up and grabbed my file," she says and then told him, "…remember my name because in two years you'll be sorry you didn't hire me."
With two months left in her residency, and no money, she was determined to work at Cedars-Sinai to prove to herself that she could do it, so she got on a waiting list to lease a space at a medical building near Cedars. She needed rent money, so she started looking for hospitals that would pay her a per diem. Right before she graduated, her name was up next on the waiting list, and she signed the lease.
She found a clinic that hired per diem and took two 24/hour shifts at the hospital, and then secured another job covering 5 clinics. Hustling, she worked Monday's and Fridays 24/7 while Tuesday-Thursday she opened her shop at Cedars in her modest 1400 square foot office, where she had only a handful of clients. Skillfully trained and determined to succeed, Dr. Aliabadi began performing 80 deliveries a month at two clinics in downtown LA, while other doctors were averaging 10.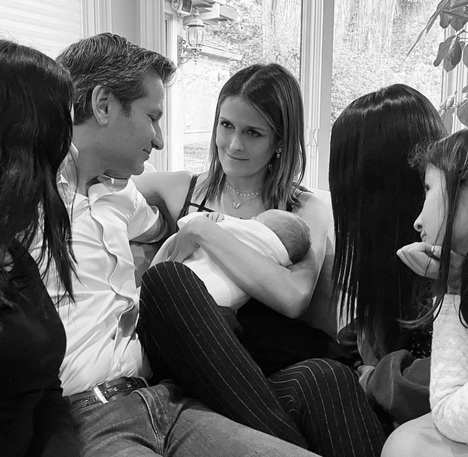 In 2005, while she was 8 months pregnant with her first child, she performed 82 deliveries in one month. At the time, she had an office at Cedars, two popular clinics in downtown LA, and working part-time in the San Fernando Valley of LA. She had a pillow and blanket in the car and some nights her husband would drive her up to 3 times a week to downtown LA, because she was working nonstop. "I worked like a maniac… It was like a super fellowship. I learned everything. Prior c-section times seven, breech ruptured at 27 weeks, and I was like 'no problem, let's go.'"
Her wake-up call came one 2am morning, when, at 8 ½ months pregnant, she ran to her car to make it on time to deliver another baby but fell face forward on her lawn. "I was like something's wrong with this picture. This is not right. This is not sustainable. I can't be 8 months pregnant, not sleeping 2 hours a night, running 3 different practices. I need to stop this."
So, she sold her clinics in downtown LA. She gave her deliveries to doctors who were just starting out, and she stopped going to the valley. Thankfully, her mother-in-law helped take care of her daughter during that time.
Dr. Aliabadi earned her superstar status through hard work and compassion, and today delivers for famous moms like Halsey, the Kardashian/Jenner clan, and even some royal families. "I started to have a name for myself just because of the level of care I was giving. In my world, at least in my head,
I always thought I didn't have competition in this town… It didn't matter if you had money or didn't have money I would give amazing care, and 5-star care. It wasn't just that I was nice to my patients. I knew what was going on with them. I was a great physician. I was a great surgeon."
The esteemed doctor is also clever enough to know that the challenges of life are inevitable. In September of 2019, during a routine mammogram, the medical staff saw something in her left breast and biopsied it, eventually telling her it was negative for cancer.
Being her own advocate, she took things further and had a lumpectomy, and the results still came back negative. She was told it was just some pre-cancerous cells called hyperplasia, and to come back in 6 months. She was persistent and went to her office and calculated her lifetime risk for breast cancer and it came back that she had a 38-50% chance of getting breast cancer. She called her surgeon, and the doctor downplayed her findings insisting she come back in 6 months. Dr. Aliabadi pursued a double mastectomy, but her doctor refused to do it.
She eventually found a physician who performed the surgery, and a week later was told that she had breast cancer tissue in her opposite breast. Unfortunately, the doctor left 35% of her breast tissue so she had to have a second mastectomy and this time elicited world-renowned breast cancer surgeon, Dr. Armando Giuliano.
That experience changed her, and she credits Dr. Giuliano for saving her life, a life that she can live with her loving family. And even through trials Dr. Aliabadi is happy to make motherhood a priority, including dinners together with family every night and walks with her daughters in the afternoons. "When I'm home I am with them. We are an extremely tight family."
With 3 girls ages 16, 15 and 9 and a 10-month-old foster child, Dr. Aliabadi has a full plate but loves every moment of motherhood. "It's the best thing I've ever done in my life. They are my motivation… I don't want them to go through the heartaches that I went through. I feel like I had to fight every step of the way for myself. If I didn't fight for my breast cancer, if I didn't fight for myself, I would have been on chemo in two years."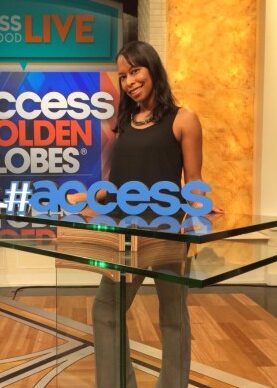 Dr. Aliabadi is currently in production on a breast cancer documentary. "It's my story. When so many people called me crazy, not knowing I had cancer, I hired a videographer… It's going to teach every woman on this planet what to do with their breasts… It's going to teach women how to calculate their lifetime risks in 3 minutes…. My documentary will change the world of breast cancer forever."
For more on Tirralan Watkins, founder and editor of Tinseltown Mom, visit her on her website or Instagram.
About the Practice of Dr. Aliabadi
As one of the nation's leading OB/GYN's, Dr. Thaïs Aliabadi offers the very best in obstetrics and gynecology, including telehealth appointments. Together with her warm professional team, Dr. Aliabadi supports wellness for women through all phases of life. She creates a special one-on-one relationship between patient and doctor.
We invite you to establish care with Dr. Aliabadi. Please click here to make an appointment or call us at (844) 863-6700.
We take our patients' safety very seriously. Our facility's Covid-19 patient safety procedures exceed all CDC and World Health Organization recommendations. Masks are required in our office at all times during the coronavirus pandemic.
The practice of Dr. Thais Aliabadi and the Outpatient Hysterectomy Center are conveniently located for patients throughout Southern California and the Los Angeles area. We are near Beverly Hills, West Hollywood, Santa Monica, West Los Angeles, Culver City, Hollywood, Venice, Marina del Rey, Malibu, Manhattan Beach, and Downtown Los Angeles.

Latest posts by Dr. Aliabadi Education Team
(see all)