I launched a fundraising effort to purchase N95 masks and face shields for Los Angeles area ICU doctors, nurses and healthcare providers. Those who work tirelessly on the front lines of the battle against the COVID-19 pandemic should not have to needlessly die saving the lives of others.
As of the writing of this article, more than $1,075,000 has been raised from over 150 donors on our Go Fund Me webpage and from private donations. This includes a one million dollar donation from Kylie Jenner, as reported in Forbes and on TMZ.
I will personally oversee the purchase and fair distribution of the N95 masks and face shields acquired.
My early COVAD-19 concerns go unheeded
I was wondering if I was becoming an alarmist in January when my analysis of the situation clearly showed that the COVID-19 virus would spread like wildfire and become a worldwide pandemic in a matter of weeks.
Early on, when I tried warning people — even my doctor friends — they didn't believe me. But when it spread outside of China to Italy, it was beyond clear that it was coming, and our medical community was woefully unprepared.
Unfortunately, I was right, but little did I realize at that time how dire the situation was going to be for our front line healthcare workers.
Healthcare workers are in serious danger of illness and death saving the lives of others
As you have probably heard many times in the news, America has a catastrophic shortage of masks and protective gear for health care workers. I realized the depth of the problem in early March when it took me over 15 minutes to locate a standard surgical mask for an emergency procedure I was performing.
I was told that I was fortunate to have found a mask at all. Since when does a doctor need to go searching for surgical mask? When I left the hospital, I couldn't sleep that night thinking about all our healthcare workers who were going to be endangered by the coming onslaught of COVAD-19 patients if supplies were getting tight so soon.
According to the Washington Post on March 17, 2020, dozens of healthcare workers across the U.S. have already contracted Covid-19 and more are quarantined after being exposed to the virus. Now the number is in the hundreds. Many are in critical condition and it is estimated that at least 1,000 are quarantined. And these numbers are predicted to skyrocket along with the deaths.
A Go Fund Me campaign and Instagram post jump starts real change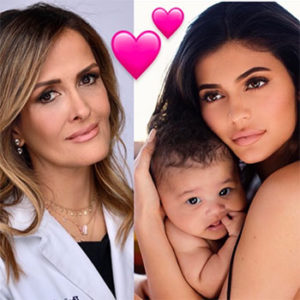 After explaining my frustration to my husband, he suggested a Go Fund Me campaign, which we immediately setup. But I knew I needed a lot more attention in order to raise a lot more money to protect the thousands of health care workers in Los Angeles than a Go Fund Me campaign alone could generate.
After putting the word out to my over 100,000 Instagram followers, the next day I received a call from Kylie's Jenner's business manager. That is when I was told that a million-dollar donation was on the way.
"You are my hero. This generous donation will help save many precious lives," I wrote in a text to Kylie. "Our world is a better place with you in it."
Jenner responded back, "I love you! and thank YOU for all the love and care you put into everything that you do! you're an angel on earth."
The need for protective equipment for American doctors and nurses is dire
We know from prior pandemic experience that healthcare workers experience a disproportionately high share of infections due to the nature of their jobs. For example, during the 2014-2016 Ebola outbreak, more than 8 percent of Liberian healthcare workers died after having contracted Ebola.
In the current Corona Virus pandemic, workers are at even greater risk due to the high index of contagion of this virus and the shortage of protective equipment, including N95 face masks that block 95 percent of small airborne particles.
Reusing masks when treating multiple patients further contributes to the spread of Covid-19 at a time when we desperately need to be flattening the curve. Right now, in the Los Angeles area, healthcare workers are having to use their N95 masks five times (in other words, for five different patient contacts) before discarding them.
The cavalry isn't coming. It's up to all of us to take action and save lives
The federal government's Strategic National Stockpile of medical supplies includes 12 million medical-grade N95 masks plus 30 million surgical masks, which equals about 1 percent of the 3.5 billion masks that the Department of Health and Human Services estimates will be needed for the next 12 months.
Please consider donating as generously as you can. All of our lives depend on it.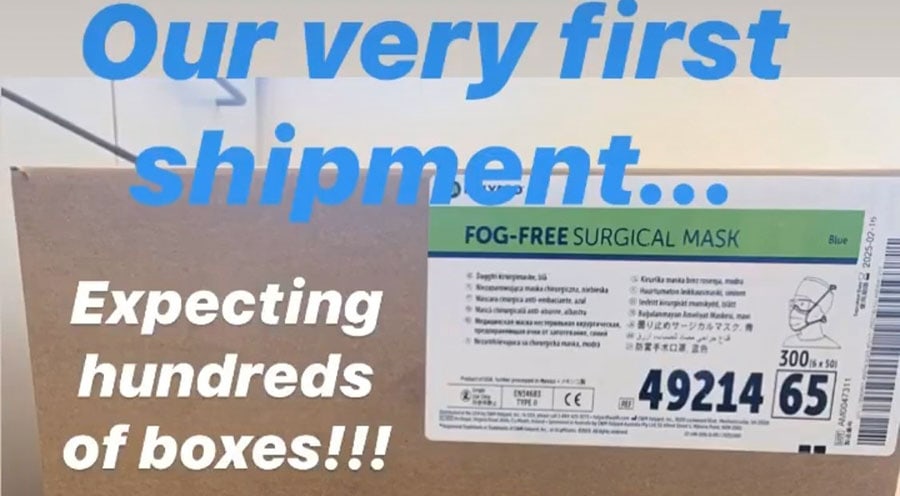 Latest posts by Dr. Aliabadi Education Team
(see all)