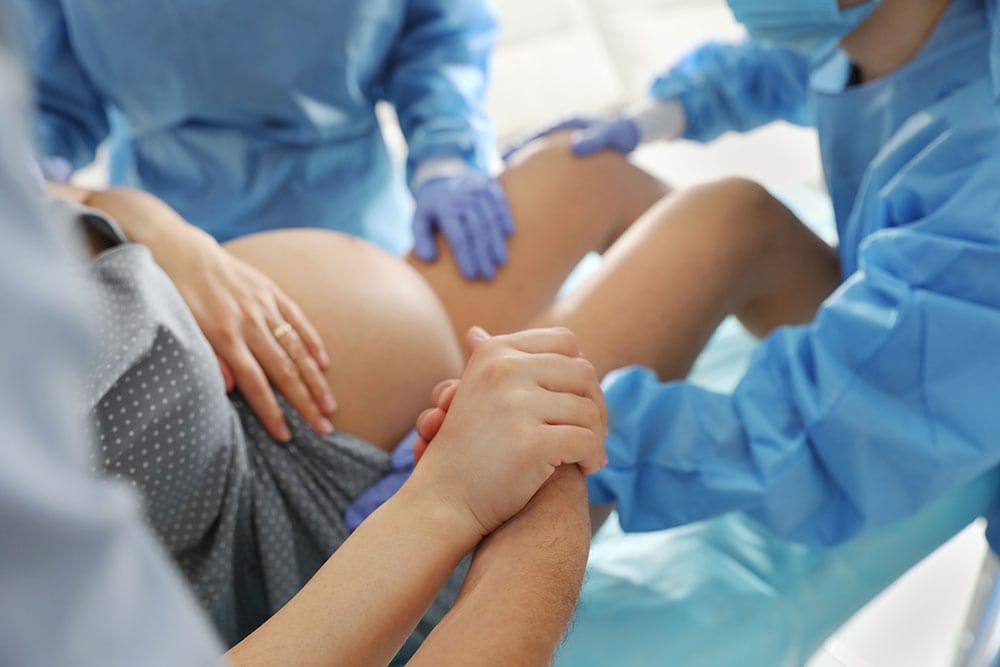 Recent studies underscore the benefits of induction at 39 weeks in healthy nulliparas but the decision to deliver should remain up to the mother.
A recent study from the National Institutes of Health (NIH) has piqued my interest. The results seem to have significantly changed the medical consensus regarding when delivery should be induced.
The conventional wisdom has held that elective induced deliveries should be avoided until at least 41 weeks of gestation. The American College of Obstetricians and Gynecologists (ACOG) advised consideration of induced labor between 41 weeks and 41 6/7 weeks. ACOG recommended induction of labor after 42 weeks.
New NIH study suggests induced labor at 39 weeks reduces need for cesareans
The study indicates that inducing labor in the 39th week reduces the need for cesarean deliveries, without increasing the risk of other negative natal consequences. Before we discuss that outcome, let's look at some basic background information.
Technically speaking, an early-term baby is born between 37 weeks and 38 weeks 6 days of pregnancy (measured from the first day of the mother's last period).
A full-term baby is born between 39 weeks and 40 weeks 6 days.
Late-term means born in the 41st week.
A baby still in the womb after 42 weeks is considered to be post-term.
What do induction of labor, elective induction, and expectant management mean?
"Induction of labor" (IOL) means a medically prescribed intervention that forces relatively immediate birth.
"Elective induction" means labor induced when there is no medical need to do so.
"Expectant management" is defined as watchful waiting. In expectant management, the mother and baby are carefully monitored. But there's no active intervention without symptoms of distress or complications.
Until now the OB/GYN community has avoided elective deliveries before 39 weeks because of the risks that go with prematurity. Preemies encounter breathing, heart, and brain problems in the short term. Long-term risks of prematurity include cerebral palsy, impaired learning, and behavioral problems.
But post-term gestations carry their own significant risks. Continuing a pregnancy beyond 39 weeks increases the risks of preeclampsia and macrosomia. Each of those conditions can threaten the life of the mother and/or her child. Those conditions often mandate an immediate delivery by cesarean section.
In August the NIH released the results of a study of more than 6,000 pregnant women
The study was labeled ARRIVE. (That acronym was derived from the study's formal title: A Randomized Trial of Induction Versus Expectant Management.)  None of the participants in the study had given birth before. They were recruited at 41 hospitals that take part in the NIH's Maternal-Fetal Medicine Units Network.
About half of the women were randomly designated to undergo elective induced induction at 39 weeks. The remaining women underwent expectant management monitoring. The outcomes were measured in terms of "primary outcome". The primary outcome for this study was a composite of negative natal results. It included mortality of the infant, the baby's need for help in breathing, seizures, infections, and other birth complications.
Some important results to consider from the ARRIVE study
22% of the women who received expectant management required C-sections.
The need for C-sections was markedly lower for the women whose labor was induced (18.6%).
The labor pain of the women who received expectant care was higher. Their average length of hospital stay was also longer than the induced group.
Similarly, the rate of blood-pressure disorders was higher in the women who received expectant management (14.1%), as compared to the induced group (9.1%)
Earlier studies advised avoiding induced labor at 39 weeks because of a perceived risk of increased C-sections. These studies compared elective induction of labor at 39 weeks with the corresponding results for women who underwent spontaneous delivery.
But those studies' definition of "spontaneous labor" excluded both post-term deliveries and C-sections. The statistical playing field was thus tilted against induction of labor. This gave rise to an erroneous belief that induction at 39 weeks increases the likelihood of a subsequent C-section.
American College of Obstetrics and Gynecology cautiously endorses the ARRIVE study
The results of the new ARRIVE study show the optimal time for delivery is at 39 weeks. At that point, the risks associated with prematurity have faded, and the risks of post-term delivery are at their lowest. These findings have resulted in ACOG issuing a cautious endorsement of the conclusions of the ARRIVE study.
Elliott Main is the medical director of the California Maternal Quality Care Collaborative. He commented that, "The ARRIVE trial was a very well designed and performed randomized controlled trial comparing labor induction at 39 weeks to expectant management up to 42 2/7."
Main noted, and we wholeheartedly agree, that, "The preferences and values of each individual woman are extremely important to a successful vaginal birth and should be the starting point for any shared decision-making discussion about the risks and benefits of elective induction of labor at 39 weeks versus expectant management." – Thaïs
About Dr. Thais Aliabadi
As one of the nation's leading OB-GYNs, Dr. Thaïs Aliabadi offers the very best in gynecological and obstetric care. Together with her warm professional team, Dr. Aliabadi supports women through all phases of life. She fosters a special one-on-one relationship between patient and doctor. We invite you to establish care with Dr. Aliabadi. Please click here to make an appointment or call us at (844) 863-6700.
The practice of Dr. Thais Aliabadi and the Outpatient Hysterectomy Center are conveniently located for patients throughout Southern California and the Los Angeles area. We are near Beverly Hills, West Hollywood, Santa Monica, West Los Angeles, Culver City, Hollywood, Venice, Marina del Rey, Malibu, Manhattan Beach, and Downtown Los Angeles.
Read the full article at: www.contemporaryobgyn.net

Latest posts by Dr. Thaïs Aliabadi
(see all)