Many women have stories of being ignored or dismissed by medical professionals or of having their pain ignored. A 2019 survey found that over 50% of women (versus about 30% of men) believe gender discrimination in patient care is a serious problem. Twenty percent of women reported feeling ignored or dismissed by a healthcare provider while 17% feel they've been treated differently because of their gender. (And that doesn't even begin to touch on the disparities between the treatment of cisgender and transgender patients.)
Despite what some may say, this disparity isn't "all in your head." Gender bias in medicine is very real and very dangerous and nothing can be done to fix it until the healthcare community recognizes and acknowledges it.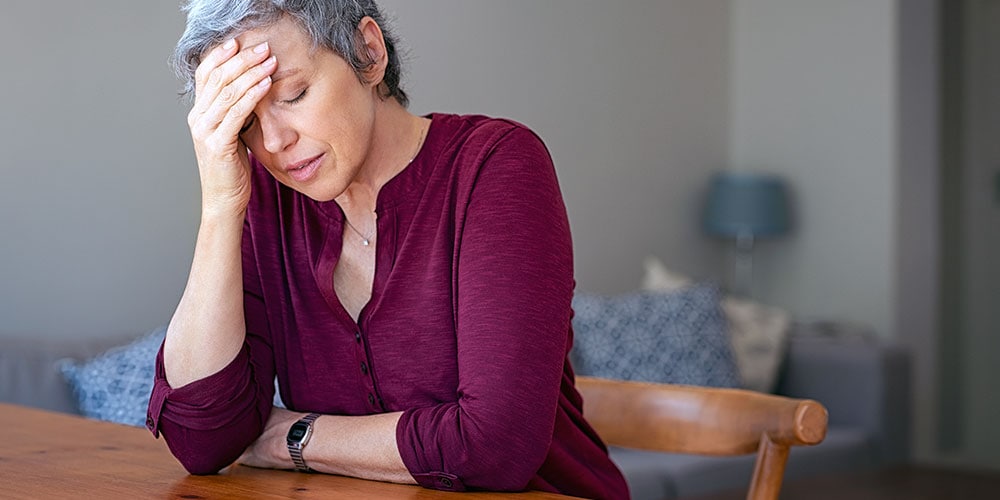 Heart Disease is the number 1 killer of women
Many people think of heart disease as a "man's disease." But the American Heart Association reports that "while one in 31 American women dies from breast cancer each year, heart disease is the cause of one out of every three deaths."
Dr. Noel Bairey Merz, director of the Barbara Streisand Women's Heart Center at Smidt Heart Institute, Cedars-Sinai, also reported on the gender disparities in how coronary heart disease is addressed. While female patients are twice as likely as male patients to die within one year of a heart attack, they are also less likely to be prescribed preventative treatment.
"Young women were more likely to be told to lose weight, where the young men who were actually more overweight were more likely to be put on effective preventive therapy," Bairey Merz said. "The irony, of course, is that weight loss doesn't reduce cardiovascular disease."
Sexism in Healthcare
We've previously discussed how it takes an average of 7-10 years for a patient with endometriosis to receive an accurate diagnosis. But the frequent dismissal and belittling of pain is present in all women's healthcare.
Women are less likely to be given painkillers than men. They have to wait longer to receive pain management medication in emergency rooms. They're more likely to be told their pain is "psychosomatic" (in their head). And all this despite the fact that women are more likely to suffer from chronic pain than men.
This comes from old gender stereotypes that have somehow wormed their way into healthcare professionals' brains.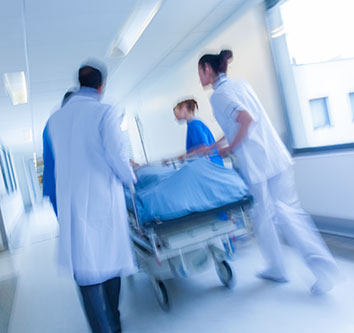 What are gender stereotypes of women?
Did you know the term "hysteria" comes from the Greek for "uterus"? Since the time of the ancient Greeks, it's been believed that having a uterus causes all sorts of physical and mental illnesses. In the 18th and 19th centuries, hysteria was a convenient diagnosis for any symptoms or undesirable behaviors a woman might exhibit. In 1968, hysteria appeared as a condition in the Diagnostic and Statistical Manual of Mental Disorders (DSM-II).
While no healthcare worker would diagnose someone with hysteria nowadays, the idea of women exaggerating pain or symptoms remains an implicit bias in healthcare.
The American Autoimmune Related Disease Association claims that, of the 50 million Americans who have an autoimmune disease, about 75% are women. Forty percent of those women report being told by a doctor that their real problem is that they are complainers, hypochondriacs, or too focused on their health. In other words, the medical treatment of women with autoimmune disease still consists of telling them to stop being "hysterical."
Gender Bias in Medical Research
Gender inequality in medical care isn't just a few sexist doctors dismissing their female patients; it goes far deeper than that. The way we study health conditions and treatments has historically not included female subjects.
From 1977 to 1993 there was an FDA guideline in place banning most women of "childbearing age" from participating in clinical trials. So, terrifyingly, many medications and treatments were released to the public with no clinical testing on women.
Because we know there are biological sex differences, clinical trials sponsored by the National Institutes of Health (NIH) are now required to include female subjects. But privately-funded trials have no such requirements.
But it takes years (sometimes decades) for research data to contribute to common practice and medical education. So many healthcare providers currently practicing just don't have the training or information to provide women the same level of healthcare they give men.
As the director of the office on women's health research at the NIH told The New York Times in 2014, "We literally know less about every aspect of female biology compared to male biology."
Gender and medication side effects
This exclusion of women from trials has serious consequences. Eight out of ten of the drugs removed from the US market between 1997 and 2000 were due to side effects that primarily (or exclusively) occurred in women.
Women experience more drug-related adverse events than men as well. Two million between 2004 and 2014 versus only 1.3 million for men. Leaving women out of clinical trials for medications eliminates the ability to study gender differences in medication side effects. This effectively makes the general public involuntary study participants.
Gender bias in medical diagnosis
All these stereotypes about women (and their exclusion from medical studies) lead to higher rates of misdiagnosis among female patients. Typically, it takes 2.5 more years for a woman to be diagnosed with cancer and 4.5 more years for a diabetes diagnosis compared with men. In total, women are diagnosed later than men in more than 700 diseases.
No matter the disease, patients benefit from early intervention and delayed diagnosis can lead to more health issues.
Although it sounds contradictory, women also suffer from both over- and under-diagnosis of mental health conditions. Conditions that cause chronic pain can often be diagnosed as anxiety or another mental health problem (the "it's all in your head" diagnosis made more formal). Contrarily, actual mental health problems such as depression and anxiety are often written off by doctors as stress; the treatment plan being to do yoga and eat better rather than beneficial medications.
Do female doctors provide better care?
Many female patients (and a growing number of male patients) prefer female doctors, thinking women are more likely to take them seriously and respect their concerns. And a Harvard School of Public Health report released in 2016 supports that thought. The study found that elderly patients treated by a female doctor were less likely to die or be readmitted to the hospital than patients treated by male doctors.
But the problem is no longer a lack of women in healthcare. Rather, the health inequalities between male and female patients still come down to implicit bias and receiving male-centric training.
Patients still tell horrifying stories of receiving dismissive or condescending care–even from female clinicians. As we've been saying, the problem goes beyond individual doctors into problems with the healthcare system itself.
What percentage of doctors are female?
Based on 2019 census data, women hold over 75% of full-time, year-round healthcare workers. That same year, women made up about half of medical school applicants, medical students, and graduates. But only about 40% of medical school faculty were women.
While women are becoming more prevalent in the medical field, they only make up about 40% of physicians and surgeons versus 90% of nurses. There also aren't enough women in decision-making positions. Women:
lead just 19% of hospitals
hold 13% of healthcare industry CEO positions
make up 33% of senior leadership positions
Can you request a female doctor?
Of course! You can also request a second (or even third) opinion if your primary care provider or specialist isn't taking you seriously or you don't feel comfortable with their diagnosis.
About Dr. Aliabadi
As one of the nation's leading OB/GYNs, Dr. Thaïs Aliabadi offers the very best in women's health and well-being. Together with her warm professional team, Dr. Aliabadi supports women through all phases of life. She fosters a special one-on-one relationship between patient and doctor.
Dr. Aliabadi is a recognized leader in endometriosis treatment and has even taught minimally invasive laparoscopic surgery to other surgeons across the country.
We invite you to establish care with Dr. Aliabadi. Please click here to make an appointment or call us at (844) 863-6700.
We take our patients' safety very seriously. Our facility's Covid-19 patient safety procedures exceed all CDC and World Health Organization recommendations. Masks are required in our office at all times during the coronavirus pandemic.
The practice of Dr. Thais Aliabadi and the Outpatient Hysterectomy Center is conveniently located to patients throughout Southern California and the Los Angeles area. We are near Beverly Hills, West Hollywood, Santa Monica, West Los Angeles, Culver City, Hollywood, Venice, Marina del Rey, Malibu, Manhattan Beach, and Downtown Los Angeles, to name a few.

Latest posts by Dr. Aliabadi Education Team
(see all)