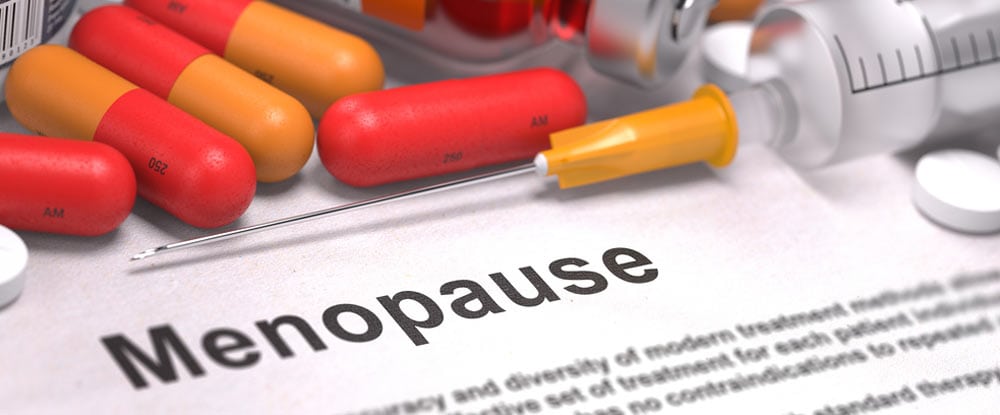 Diabetes can be a dangerous and complicated condition that afflicts about 10% of the US population. Menopause can be a confusing, annoying, and complicated condition that inevitably affects all women. For some women, enduring menopause and diabetes is equivalent to confusion multiplied by danger multiplied by complication multiplied by annoyance. No fun at all.
Here's some guidance on navigating menopause as a diabetic.
What is diabetes?
A lot of people have diabetes and some don't even know they have it.
Diabetes is a chronic disease that affects the way your body manages glucose, the blood sugar that fuels all your body's organs and activities.
Glucose needs a sort of key or password to enter your body's cells and enable them to do their work.
Insulin, a hormone produced by the pancreas, serves as the mechanism that gives glucose access to your cells.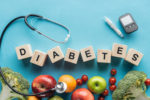 As a diabetic, your cells are deprived of the glucose needed to produce sufficient energy. The excess sugar stays in your blood and can cause a multitude of problems. Early signs can include frequent urination, increased thirst, feeling tired and hungry, vision problems, and yeast infections.
Diabetes type I and diabetes type II
Diabetes comes in two varieties, diabetes type I and diabetes type II. People with type I diabetes don't produce insulin, so they must import insulin, either by injection or orally, into their bodies on a lifelong basis.
Type II diabetics do produce at least some insulin, but their metabolisms have a difficult time using it.
About 90% of the diabetic population in the US has type II diabetes. It can usually be managed and controlled with lifestyle changes involving diet and exercise.
Hormones, menopause, and blood sugar
Going through menopause is the phase of a woman's life marking the end of her childbearing years. Menstrual periods cease. Production of the hormones known as estrogen and progesterone declines.
Estrogen and progesterone are linked to the body's glucose/insulin balancing act, and their absence can make blood sugar levels fluctuate dramatically. If you're living with diabetes, blood sugar spikes can be hazardous. The possible consequences of menopause coupled with diabetes include:
Weight gain. The menopausal transition is often accompanied by weight gain, which may increase the need for insulin.
More susceptibility to infections. Even before menopause, the high sugar levels in diabetics' blood make them more vulnerable to urinary tract and vaginal infections. When menopause causes a decline in estrogen production, this vulnerability increases.
Sleep problems. The hot flashes and night sweats of menopause disrupt sleep patterns. Sleep loss is linked in turn to difficulty in managing blood sugar levels.
Sexual problems. Diabetes causes nerve damage. Sometimes the affected nerves are those that line the vagina. The hormonal changes that come with menopause also affect the vaginal lining. The combined influence can interfere with both arousal and the ability to achieve orgasm.
Risk of cardiovascular disease. Pre-menopause diabetes increases the risk of cardiovascular conditions. When menopause hits, this risk is multiplied again, because the hormonal changes of menopause cause cholesterol accumulation in menopausal diabetic women.
Early menopause. In a study of 600 South Indian women (300 diabetic and 300 non-diabetic), the average age when menopause began in the diabetic women was almost 4 years earlier than the onset of menopause in the non-diabetic women. Studies in Latin America have shown that type II diabetes triples the risk of early menopause.
Living with diabetes while going through menopause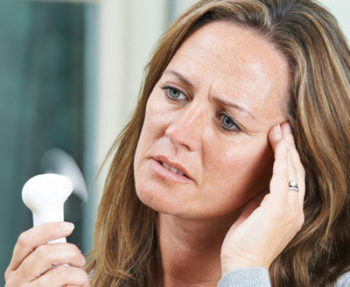 The simplest and most effective way to beat the combined challenges of diabetes and menopause is to implement some lifestyle changes. By this I mean diet and exercise. Exercise and diet. Regular vigorous exercise (a daily brisk walk can work wonders) and a rigorously healthy diet.
This new regimen is simple but it won't be easy. Just like climbing Mount Everest is simple but not easy. One tough step after another, until you begin to feel better and reach your goal.
Work with your doctor to monitor your medications. Some medicines, like those for asthma and high blood pressure, can increase the risk of insulin resistance.
Be vigilant about taking frequent blood sugar level readings and recording the results. Keep a log of both your menopausal symptoms and your diabetic symptoms. These journals will help your doctor adjust your diabetes treatment plan to the new challenges of menopause.
Help your doctor pay attention to your cholesterol levels. Both diabetes and menopause increase the risk of cardiovascular disease. The combination may require medication that reduces cholesterol.
What about hormone replacement therapy?
 The reduction in estrogen and progesterone production that accompanies menopause can cause both menopausal symptoms and diabetic difficulties. So it's only logical to consider replacing those hormones. And that logic is often accurate. Hormone therapy can help alleviate many menopausal and diabetic symptoms.
However, some research has shown that long-term hormone replacement may increase the risks of breast cancer, blood clotting and heart disease. Making this decision requires a delicate balancing act, with due consideration of genetic factors, together with personal and familial histories. Make this decision with your doctor.
About Dr. Thaïs Aliabadi
 As one of the nation's leading OB-GYNs, Dr. Thaïs Aliabadi offers the very best in gynecological and obstetric care. Together with her warm professional team, Dr. Aliabadi supports women through all phases of life. She fosters a special one-on-one relationship between patient and doctor.
We invite you to establish care with Dr. Aliabadi. Please click here to make an appointment or call us at (844) 863-6700.
We take our patients' safety very seriously. Our facility's Covid-19 patient safety procedures exceed all CDC and World Health Organization recommendations. Masks are required in our office at all times during the coronavirus pandemic.
The practice of Dr. Thais Aliabadi and the Outpatient Hysterectomy Center are conveniently located for patients throughout Southern California and the Los Angeles area. We are in Beverly Hills and near West Hollywood, Santa Monica, West Los Angeles, Culver City, Hollywood, Venice, Marina del Rey, Malibu, Manhattan Beach, and Downtown Los Angeles.

Latest posts by Dr. Thaïs Aliabadi
(see all)