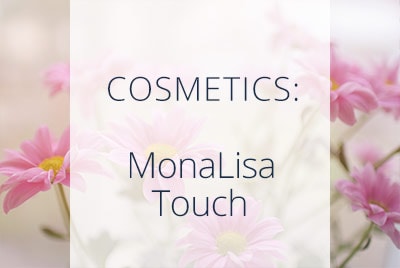 The Mona Lisa Touch treatment is a painless laser procedure that delivers CO2 laser energy to the vaginal wall, promoting vaginal health. Have you been suffering from dryness, itchiness, burning, or painful intercourse as a result of menopause? The revolutionary Mona Lisa Touch treatment may be for you!
Dr. Aliabadi has been treating post-menopausal women for years, and now offers Mona Lisa Touch to her patients who have been suffering from vaginal changes during and after menopause. Patients around the world are raving about the effects of this treatment, some calling it a miracle! The procedure is quick, painless and really works. The treatment has nothing to do with lifting, but actually promotes the production of collagen, creating healthier skin!
The procedure itself only takes around five minutes, needing three separate treatments spaced six weeks apart to achieve full results. This is a painless procedure, with patients reporting no or little discomfort. Before the procedure, you will have a customary pelvic exam. If all is well, the laser is inserted into the vaginal canal, which then removes dead skin and promotes the growth of healthier skin. After the third treatment, it is recommended that you come back each year for another treatment to maintain results.
Most patients report a great improvement after just one treatment, and all symptoms gone by the third treatment. A relief in vaginal dryness, painful intercourse, incontinence, itchiness and burning associated with menopause is possible with Mona Lisa Touch! Don't wait, come in and see Dr. Aliabadi! She is experienced in menopausal treatment and understands how frustrating it can be to deal with these symptoms. Call our office today to schedule your appointment, and change your life!
Save